EDIT MAIN
District Dashboard
Teaching Tomorrow's Leaders
Strategic Goal 1
Prepare students for high school by ensuring that they:
a. Meet grade level proficiency in reading, math and writing (Data below reflect Spring 2018 NWEA MAP scores)*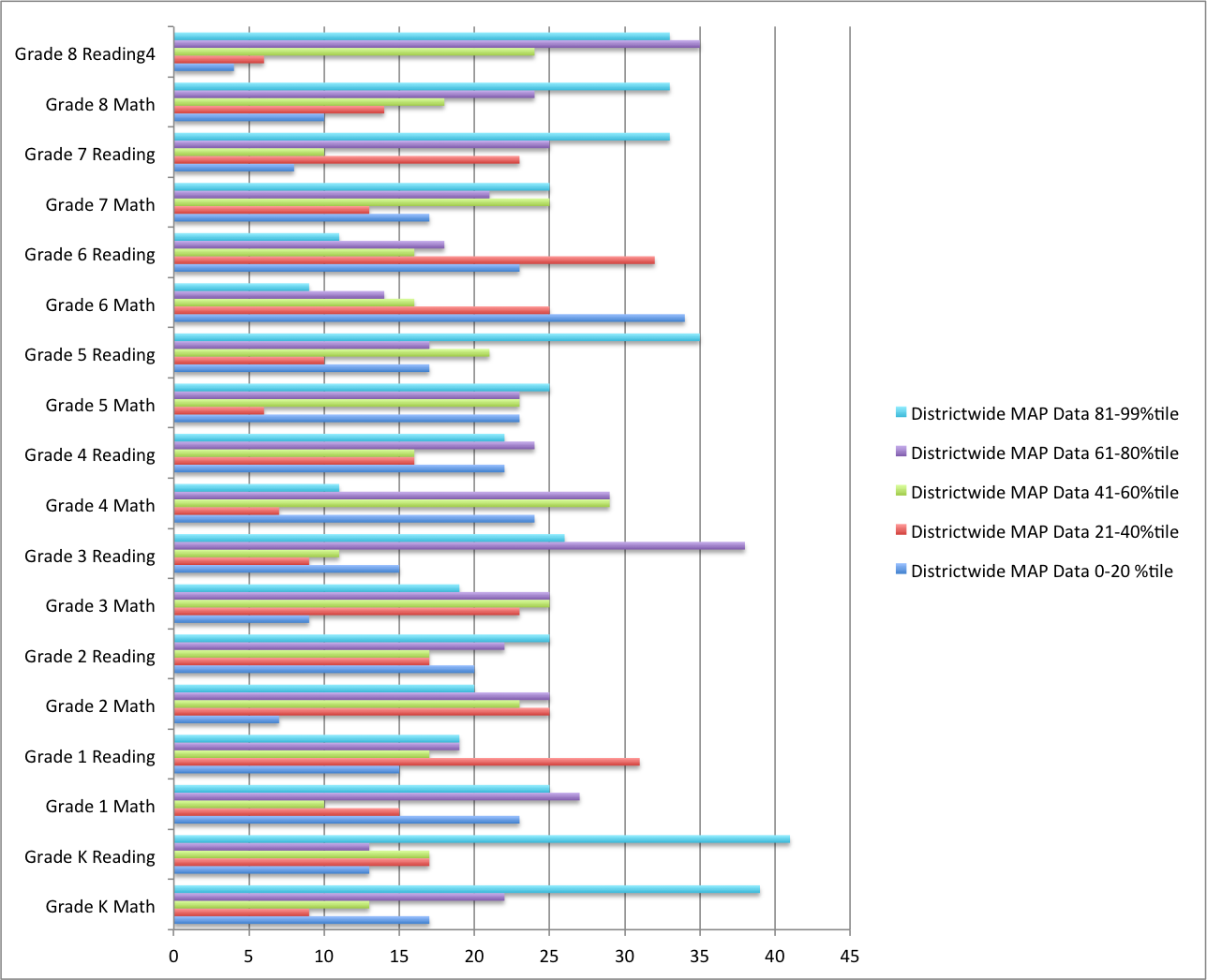 b. Develop skills in goal setting, organization, self-monitoring and problem solving*
*A district writing assessment and an assessment for the skills noted in Strategic Goal 1.b are under development
---
Strategic Goal 2
Develop and implement a plan to increase engagement with all members of the District 48 community.
A plan is in the works that will address the following components of effective community engagement:
Inform
Consult
Involve
Collaboration