Hard fought games by our girls volleyball teams today! Next home game is Tuesday, September 25th!

Salt Creek Board of Education Meeting: September 19, 2018 in the AMS Library- Budget Hearing at 6:45- Regular Meeting at 7:00

SC/SMS buses were late because of Roosevelt construction today. We are very sorry and apologize for this surprise.

SC/SMS bus 5 is about 10 minutes late. Sorry for the inconvenience.

Student Early Dismissal Friday September 14, 2018: Students will be dismissed before lunch- teachers and staff are involved in training that afternoon.

During the first week of school our dismissal buses will likely be later than normal. We risk tardiness for the overanalyzing we do to assure our kids are where they need to be. By Friday, our routines should be down and our dismissal much quicker. Thanks for understanding!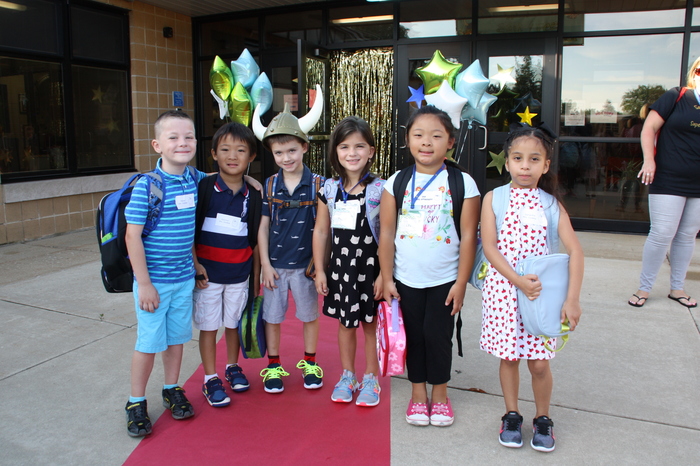 Today, Albright Middle School will be hosting a Meet and Greet Event for our 5th grade students only from 3:30 - 4:30. Bring your school supplies, meet your teachers and visit your classrooms. Drop by any time between 3:30 and 4:30. This is for 5th graders only

Our student transportation company, Westway Coach, located in Villa Park, is always seeking school bus drivers! If you are 21 years of age, have a valid drivers license and are interested, please call 630-279-2720 or online at www,cookillinois.com

Back to School for the 2018/19 School Year! As a reminder, all staff report for two Institute Days on August 30 and 31. The first day for students is Tuesday September 4, 2018! We can't wait to have everyone back!

Our Kindergarten Welcome Event is on Thursday, August 30th at 2pm. We cannot wait to meet our new students and families. We are also excited to see our District 48 familiar faces again. We've miss you!

REGISTRATION - All student(s) must be registered by noon on Monday, Aug. 27 in order to guarantee a first day of school start. There are three parts (payment, residency, online forms) to the registration process, so please work with the office if you have any questions.

MOJO is a online work order system used for Operations & Maintenance or IT Tech services. MOJO sends emails to building principals, Director of Operations & Business Services, IT Tech, and our Manager of Buildings and Grounds.

The 2018-19 Tentative Final District Budget and PowerPoint Presentation are now available on the Documents section of the web site under the Board of Education section under Financial Disclosures.

School Supply Kits that were previously ordered through the FTC will be available for pick up on Tuesday Aug. 7th from 4-6pm at Salt Creek School. Pick up will be in the gym.
You will notice our new website that is under construction. We are also featuring a mobile app for both Android and IOS smartphones to connect directly with the website. Go in your app store and download the free Salt Creek 48 app! More to come!