Stella May Swartz Chiller Fails To Start The new chiller at Stella May Swartz cools the building nicely, if it decides to start. For the past two weeks, beginning with the first week of school the chiller will not restart. Custodians have to go up onto the roof and push a reset button on the unit to restart it. We have asked that the manufacturer, installer, engineer,...
"She Can STEM" Campaign Encourages Girls to Embrace STEM The New York Times reports that a number of prominent women at tech firms such as IBM and Google are "featured in a public service campaign that encourages girls ages 11 to 15 to get involved in science, technology, engineering and math. The 'She Can STEM' campaign was put together by the Advertising Cou...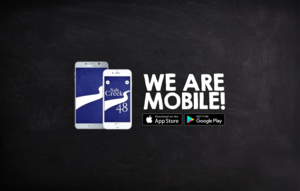 We are Mobile!Search the Android and iOS app store for the Salt Creek 48 app. We can't wait to connect everyone! ...