EDIT MAIN
District Dashboard
Teaching Tomorrow's Leaders
SIGNIFICANT DISTRICT ASSETS: IASB SCHOOL BOARD GOVERNANCE AWARD IN 2015 & 2017, SWARTZ SCHOOL U.S. DEPT OF EDUCATION BLUE RIBBON AWARD IN 2014, RIGHT AT SCHOOL BEFORE AND AFTER SCHOOL PROGRAM, BREAKFAST PROGRAM AVAILABLE FOR ALL STUDENTS, STRONG MUSIC AND ART PRORGAMS, NUMEROUS CLUBS AND SPORTS, 1:1 TECHNOLOGY FOR ALL STUDENTS K-8, NEW K-4 STEM PROGRAM, STRONG PARENT SUPPORT FROM FTC, SUCCESSFUL 2016 REFERENDUM THAT ENABLES US TO REPAIR OUR SCHOOLS, STRONG RELATIONSHIP WITH OUR HIGH SCHOOL DISTRICT AND AFFILIATED ELEMENTARY DISTRICTS, NEW CURRICULUM IN ELA AND MATH, STRONG TEACHER PROFESSIONAL DEVELOPMENT PROGRAM, MANY STUDENT SUPPORTS, NUMEROUS SCHOOL SAFETY ENHANCEMENTS, IMPROVED WEBSITE AND PARENT COMMUNICATION APP, 'LEARNING TO LEAD' STUDENT LEADERSHIP TRAINING, STUDENT AND STAFF WELLNESS INITIATIVES, FULL DAY KINDERGARTEN, CONSECUTIVE LONG TERM CONTRACTS WITH SCEA
Strategic Goal 1
Prepare students for high school by ensuring that they:
a. Meet grade level proficiency in reading, math and writing (Data below reflect Winter 2019 NWEA MAP scores)*
b. Develop skills in goal setting, organization, self-monitoring and problem solving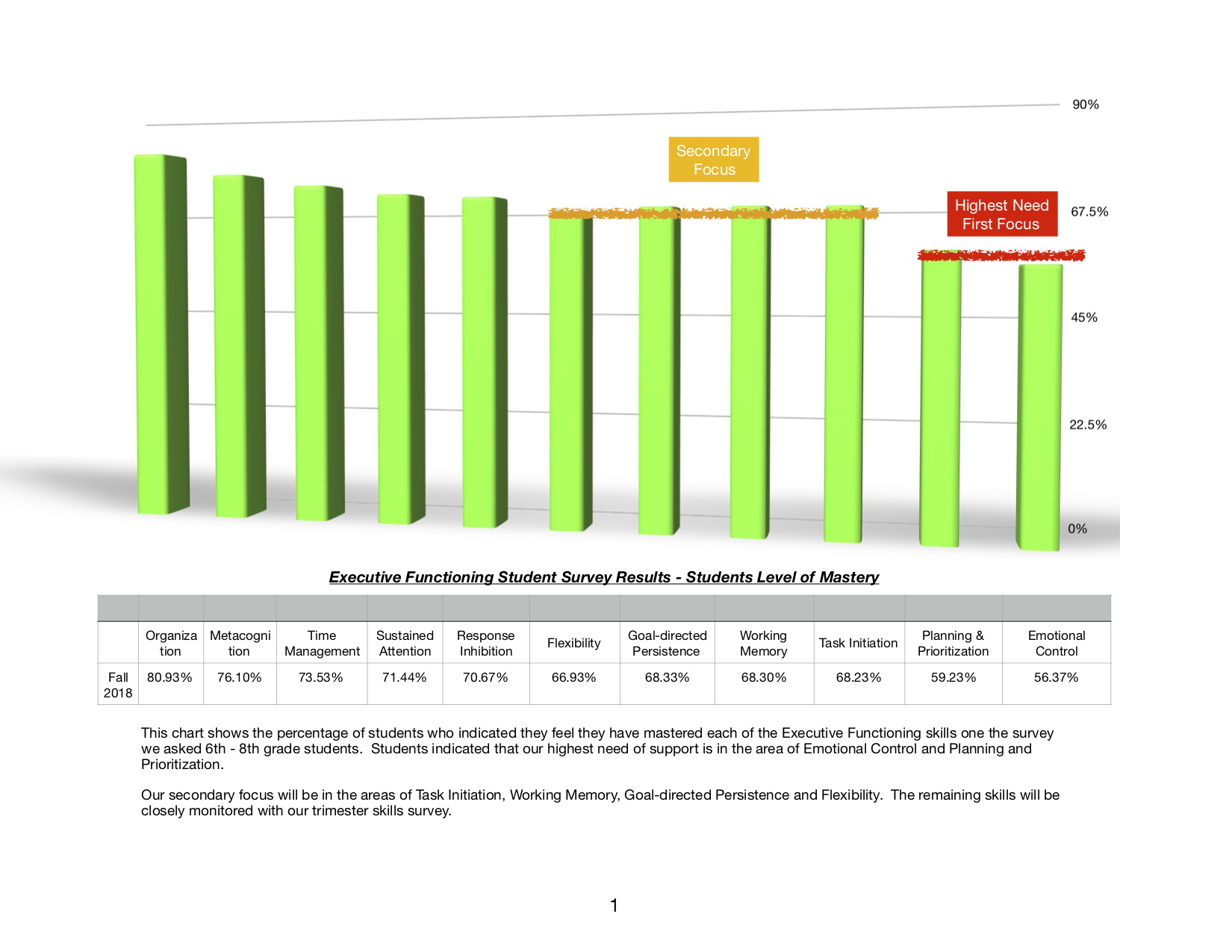 ---
Strategic Goal 2
Develop and implement a plan to increase engagement with all members of the District 48 community.
District 48 currently uses the following practices to engage with our community:
Updated website and Aptegy communication application, Community Education Forums, school and district newsletters, email blasts and School Messenger notices, FTC flyers and updates, school district video, press releases, signage at district office, community service club involvement
Board meetings and tours at schools, 5Essentials School Climate Survey
Curriculum Leadership Team parent involvement, ongoing relationship with FTC and reports at Board Meetings, Joint Compact (D 4, 45, 48 and 88) Educational Foundation
Establishment of Strategic Goals