Good morning Albright parents! We hope you are having a great summer. We received a large grant for after-school programming and need to know what interests your AMS Viking. Please have your child log into their school Google account to take this survey with your feedback. I will also email them the link so they have it.
https://forms.gle/KD9DqE8K56E7Pg2h7
Thanks! Ms. Aulisa

Congratulations to the Class of 2022! ❤️🖤🤍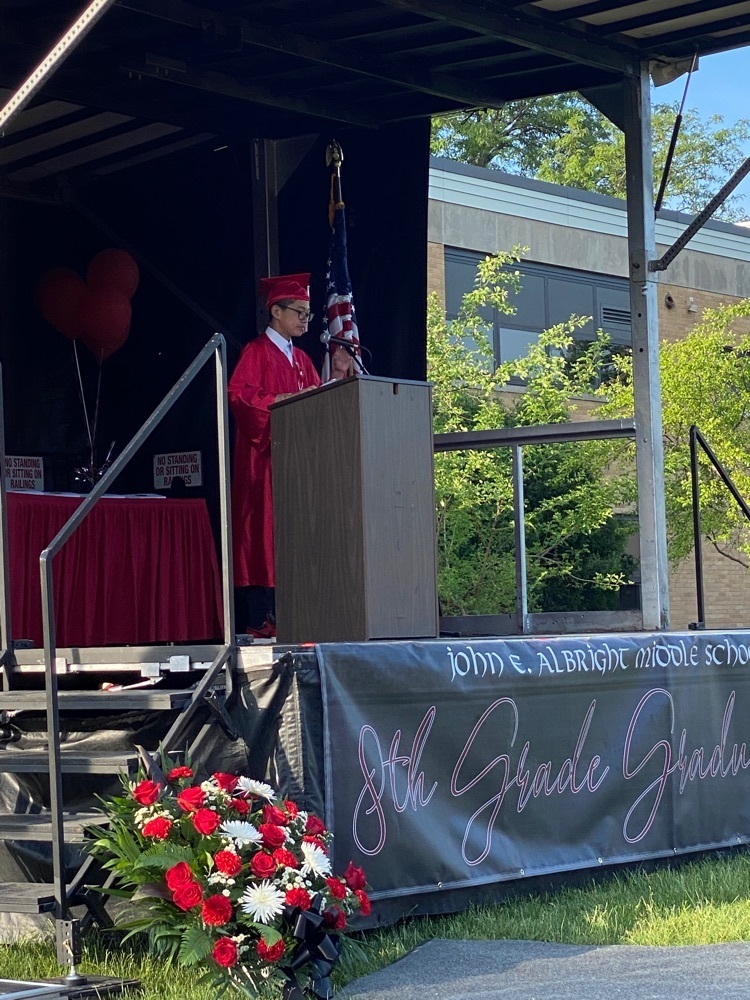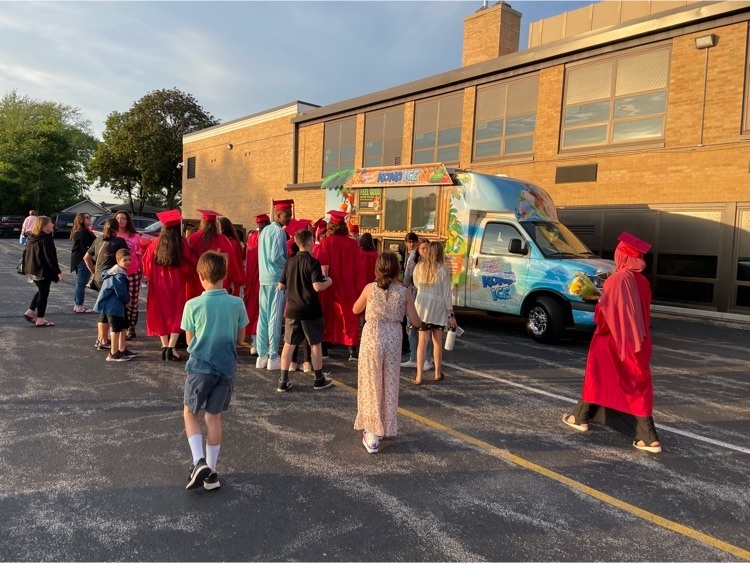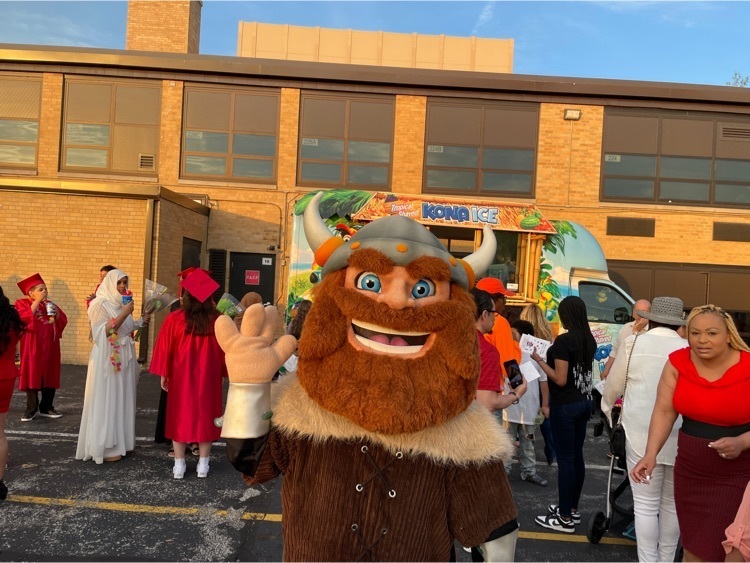 Congratulations 4th-8th grade orchestra on your final concert!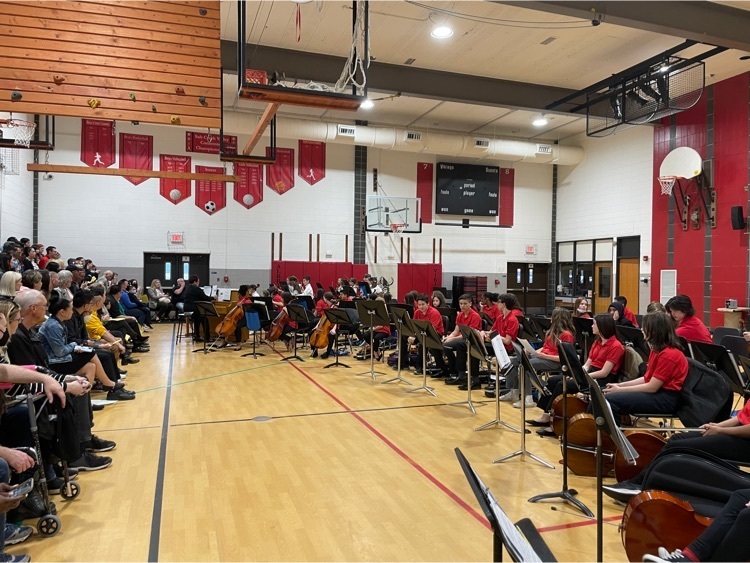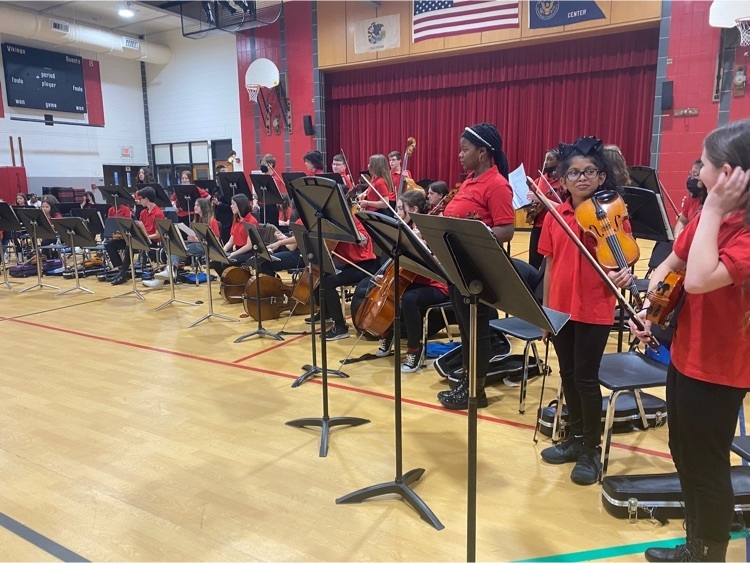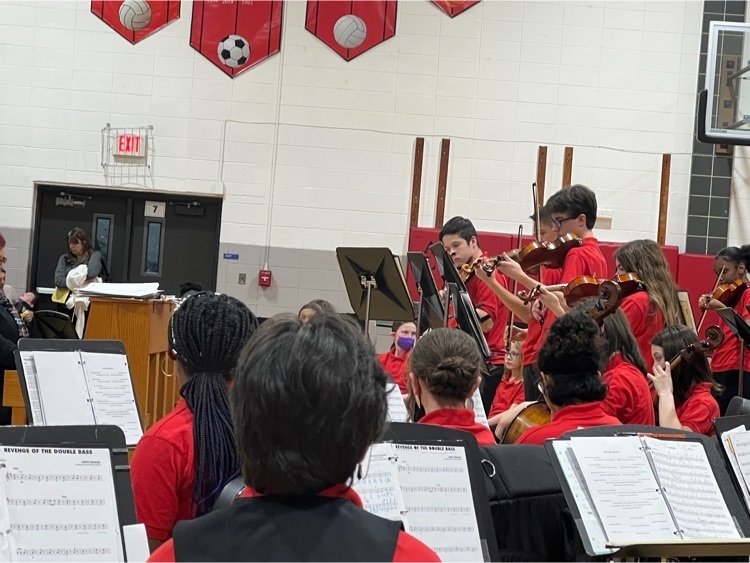 Great job District 48 band on your last performance of the year!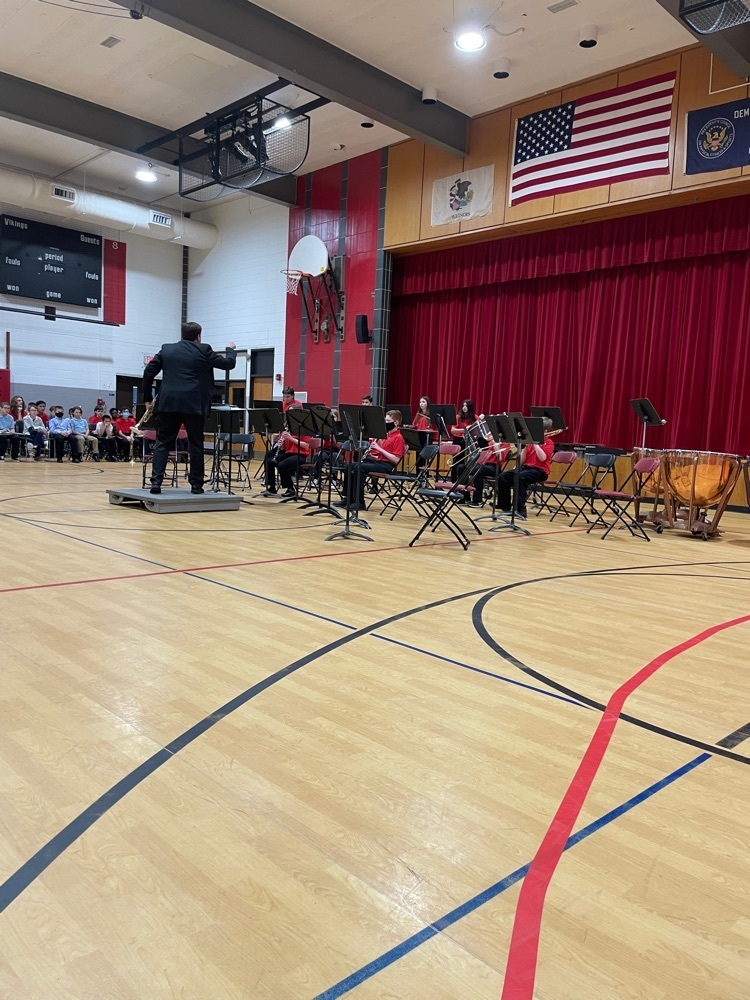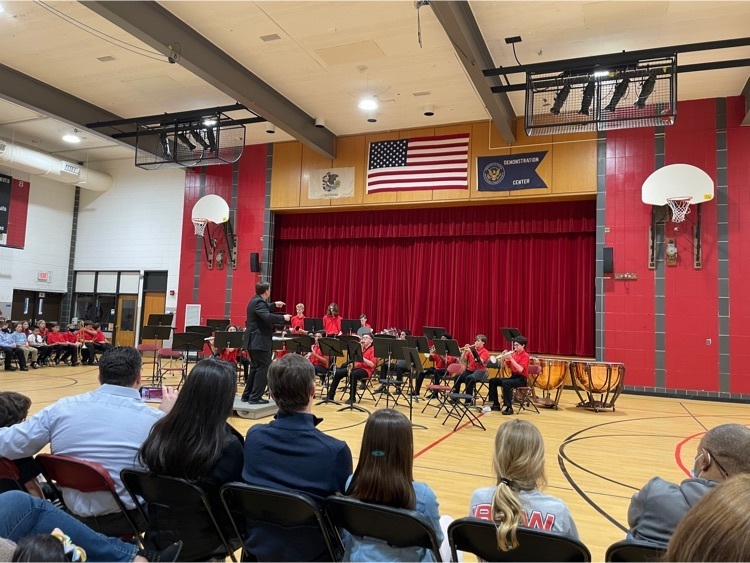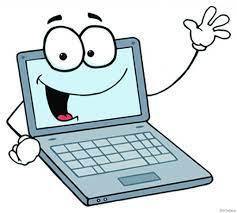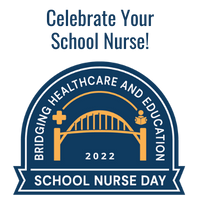 ANNOUNCEMENT: Please see the following message from the Salt Creek School District 48 Board of Education.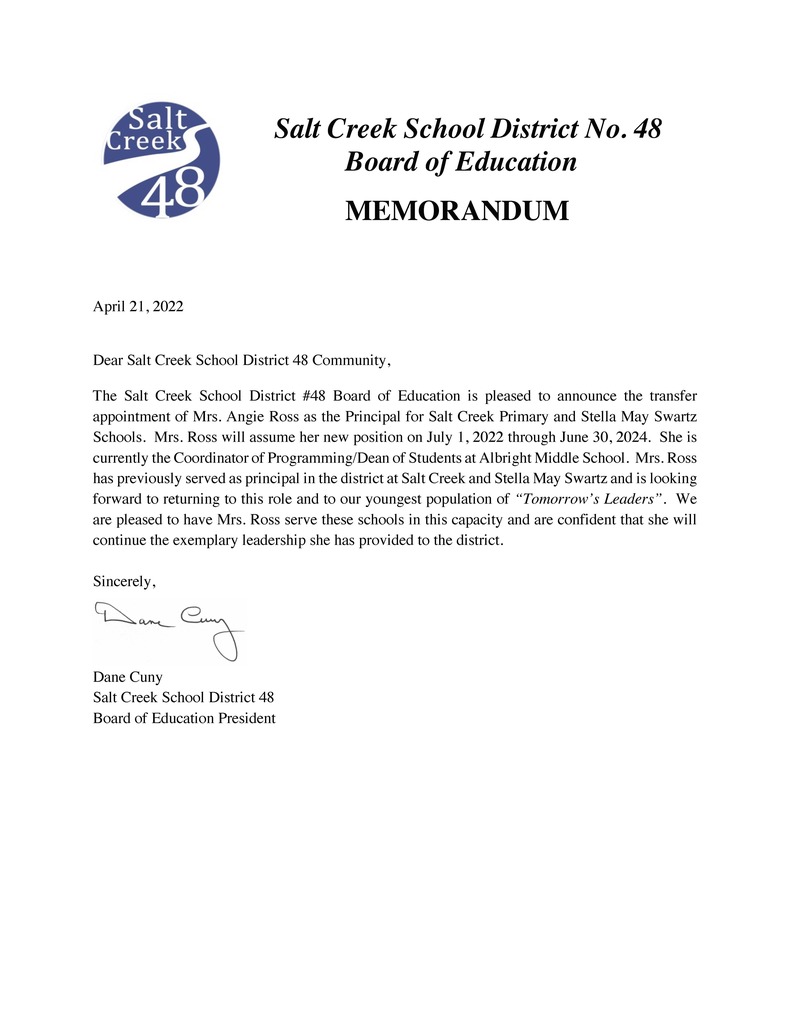 If you are the parent of a child with a disability who attends Timothy Christian Schools or is home-schooled, you are invited to attend a meeting held by Salt Creek School District 48 on Wednesday, May 11th at 10:00am. The meeting will be held via Zoom. The Timely and Meaningful Consultation meeting is an opportunity to learn how District 48 will fulfill its responsibility of identifying and providing services to children with disabilities who attend nonpublic schools or are homeschooled. To learn more and to RSVP, please contact Jennifer Sabourin, Director of Student Services, at
jsabourin@saltcreek48.org
.


Thank you Congressman Krishnamoorthi for awarding Albright with an after-school grant today! We can't wait to expand our current programming.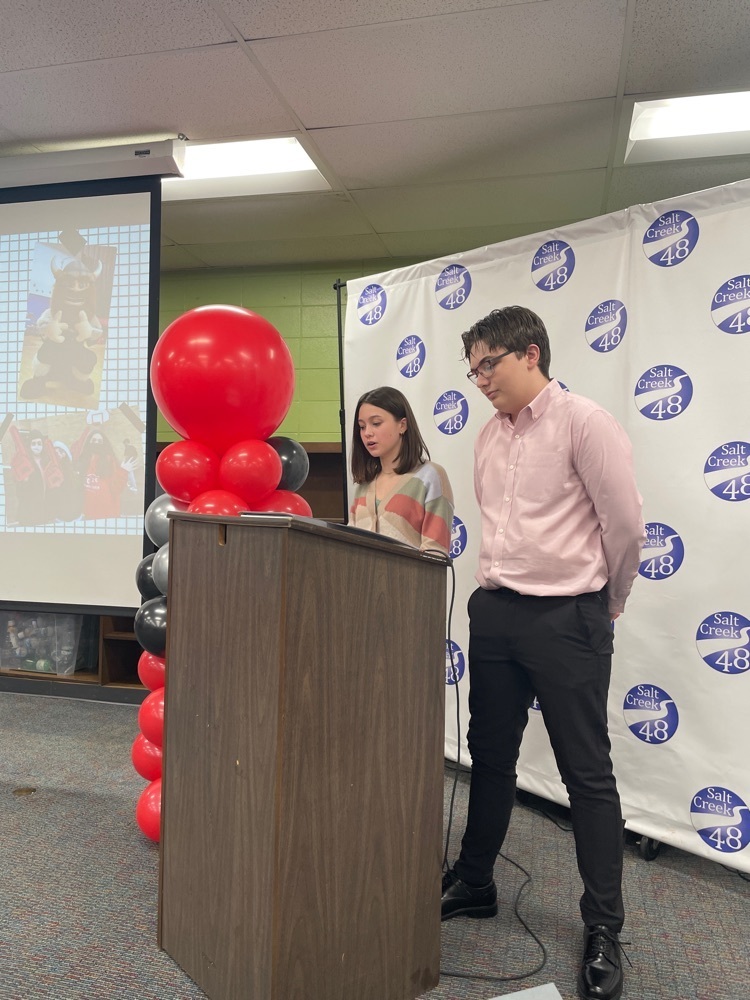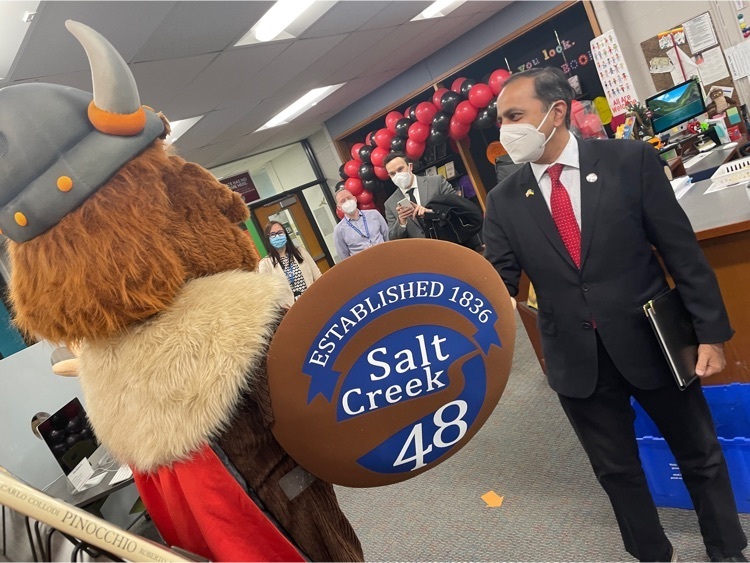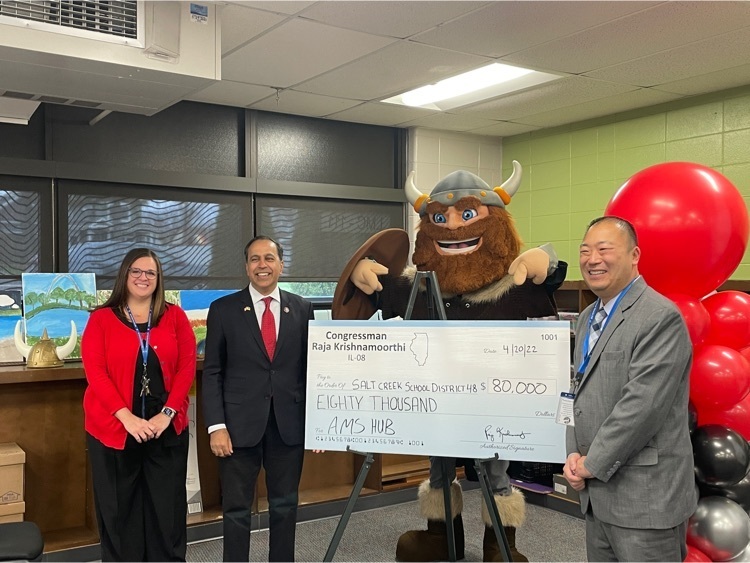 Just a reminder, SummerU is available for current Kindergarten through 7th graders. Please sign your child up for a summer boost and lots of fun! The deadline is in 1 month. Here is the Google Form:
https://tinyurl.com/D48SummerSchool2022
Also, see attached flyer for information from the Oakbrook Terrace Park district. The are offering affordable after care / summer camp at Swartz Elementary School after SummerU for incoming 1st through 8th graders only.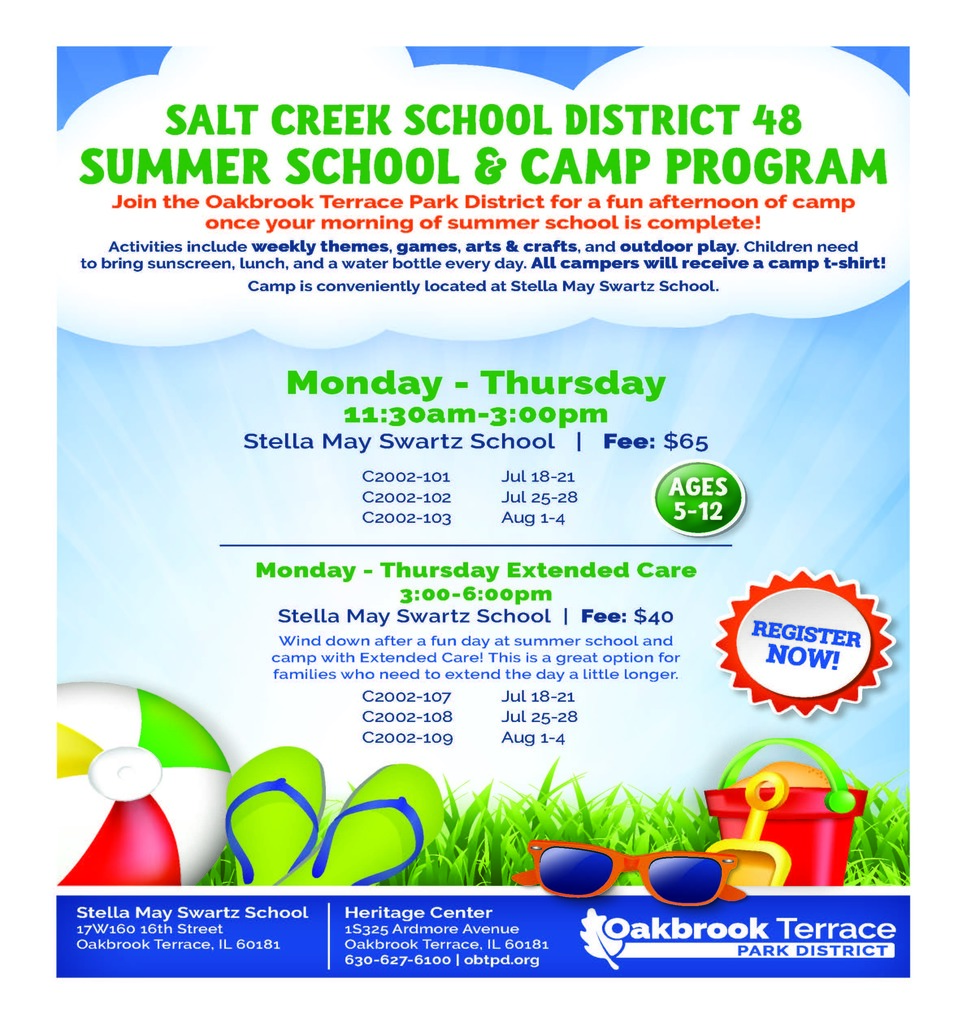 District 48 is now enrolling students in preschool for the 2022-2023 school year! Do you know a 3- or 4-year-old who should attend a high-quality, play-based inclusive preschool program? Call 630-832-6122 to inquire about enrollment and developmental screening!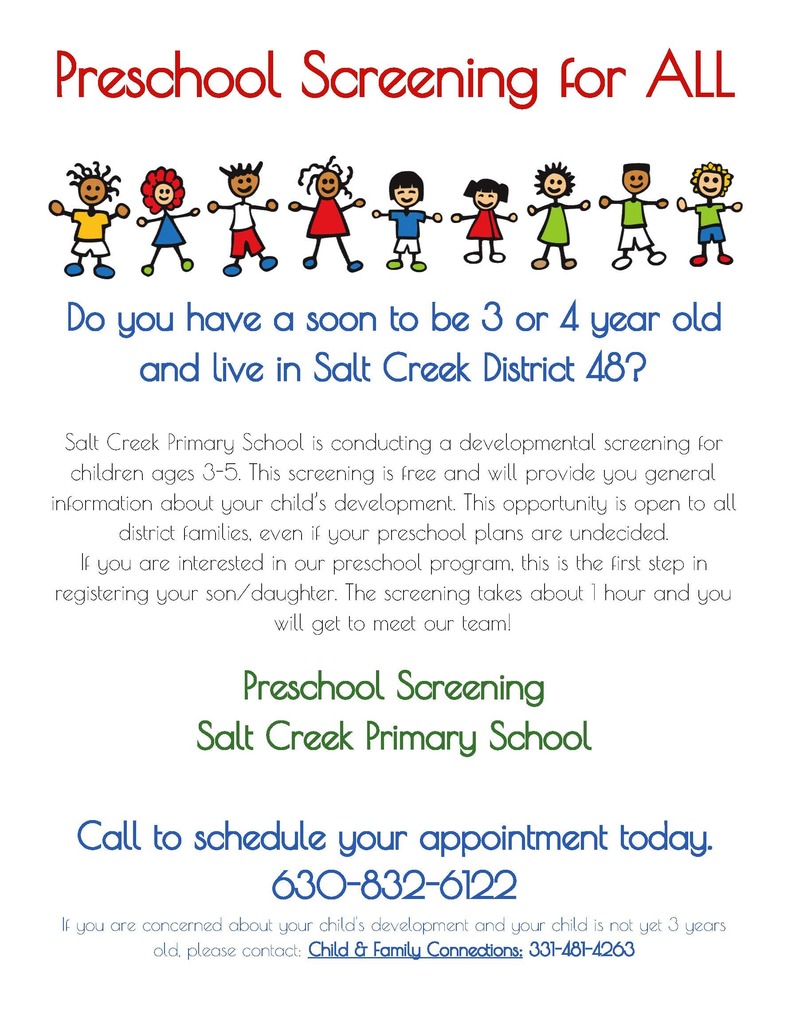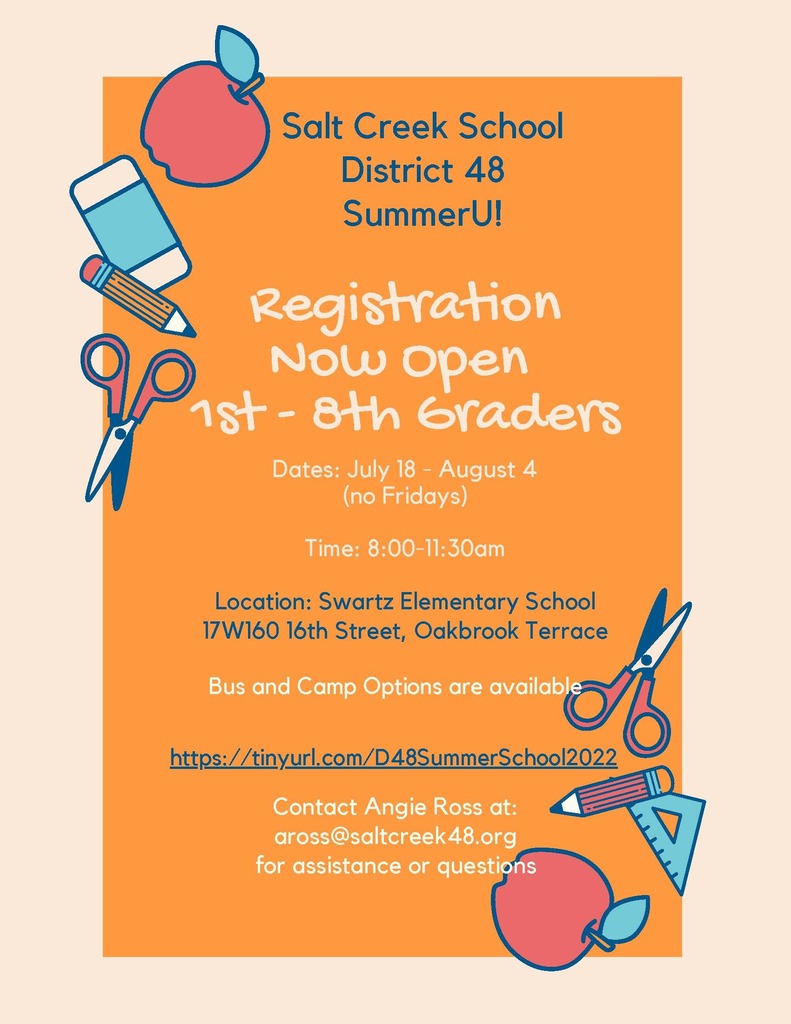 Did you know that District 48 conducts free developmental screenings every month for children ages 3-5? Our next screening will be held on Wednesday, March 16; call the Salt Creek Primary School office at 630-832-6122 to make an appointment!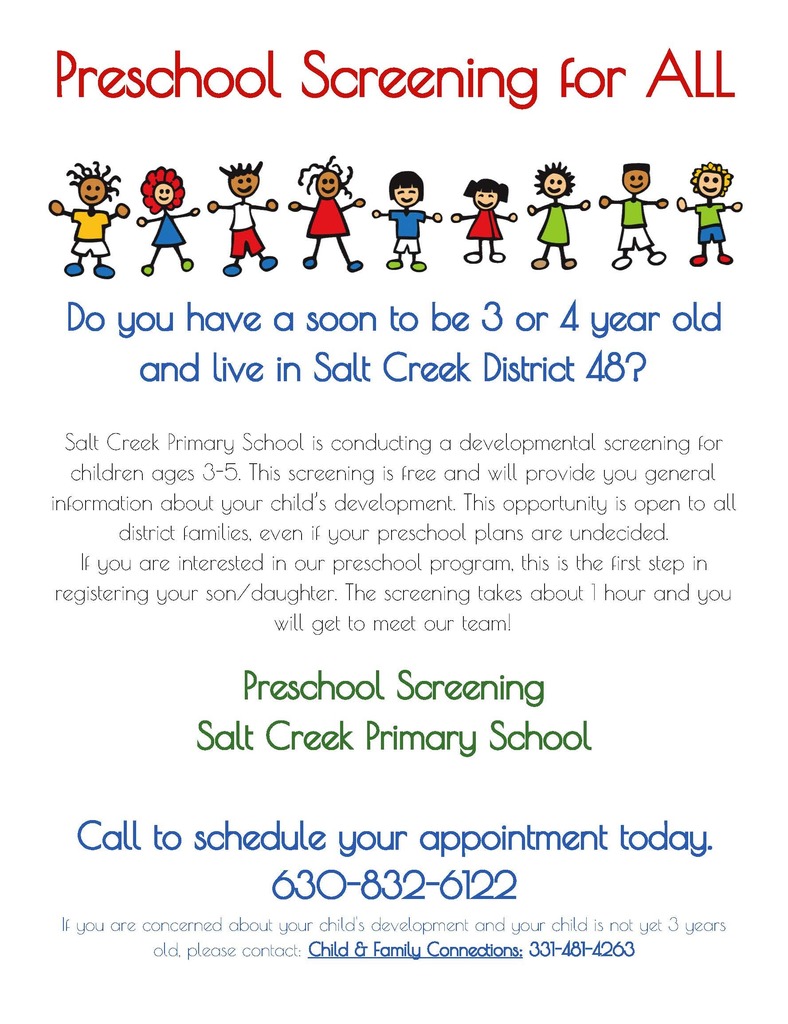 Vikings love to read! Happy Read Across America Day!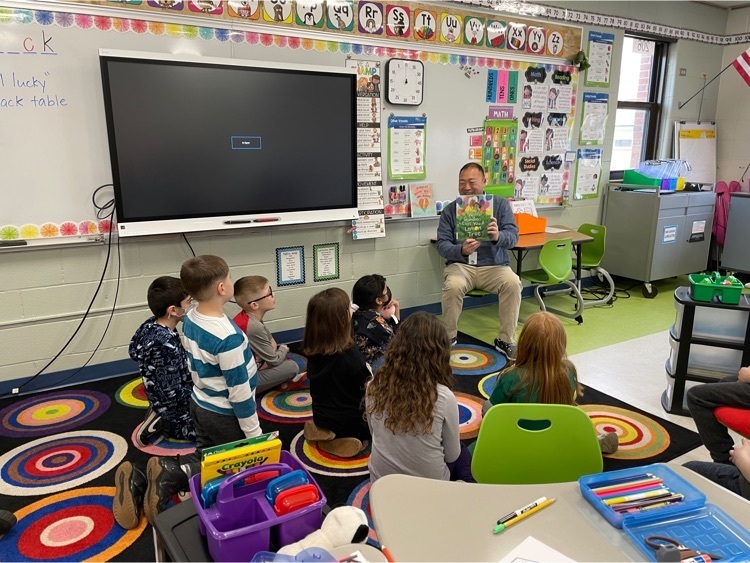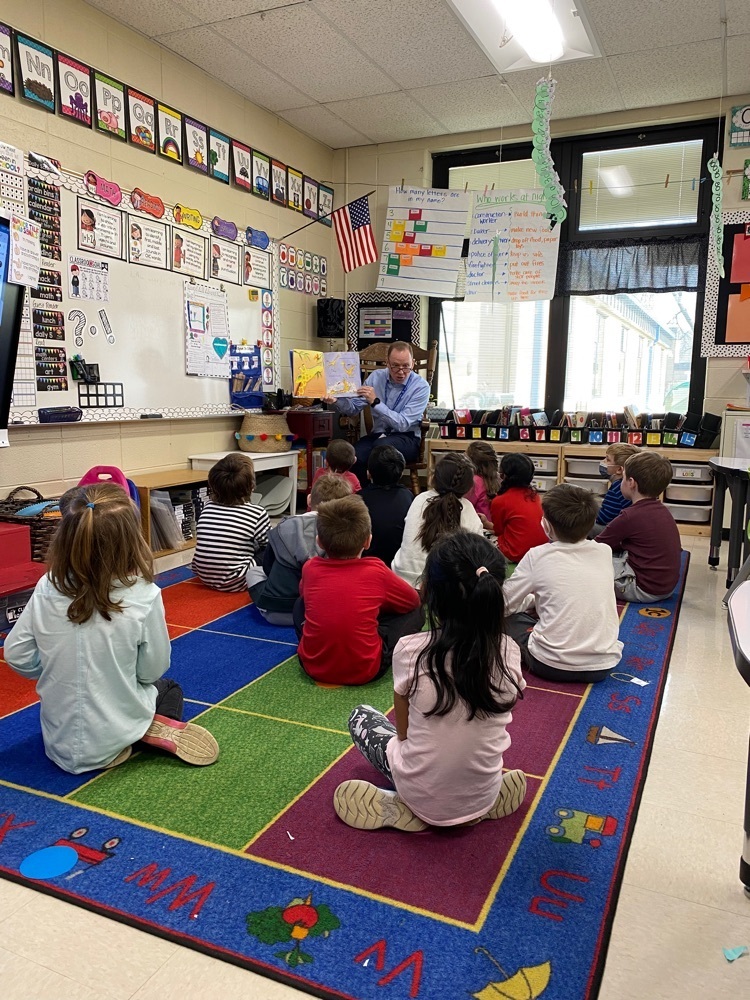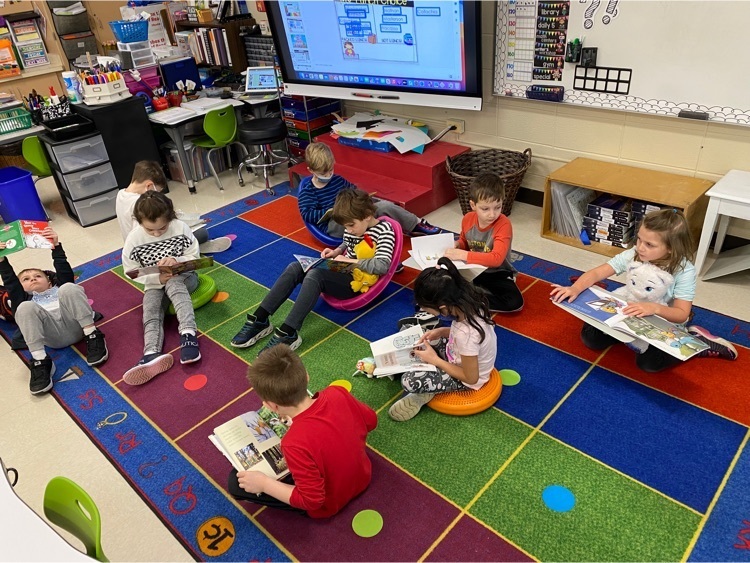 Library dogs make our Monday at the Creek!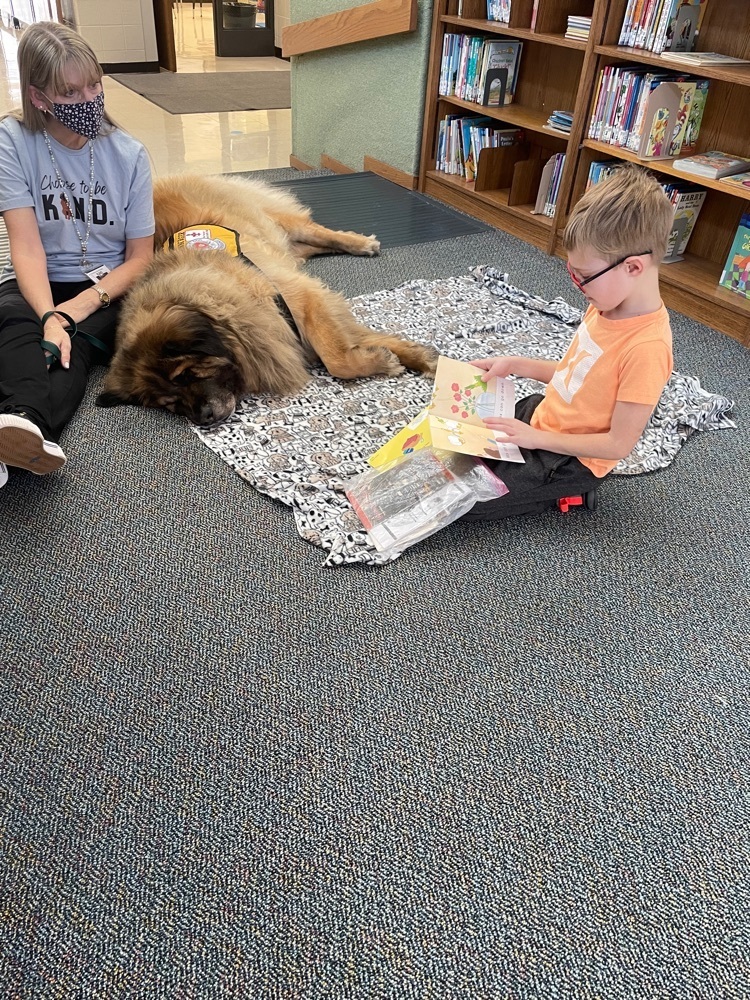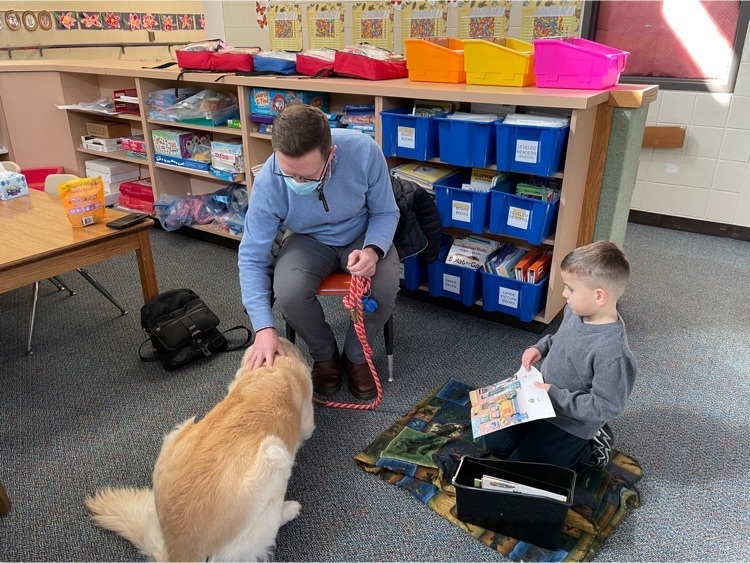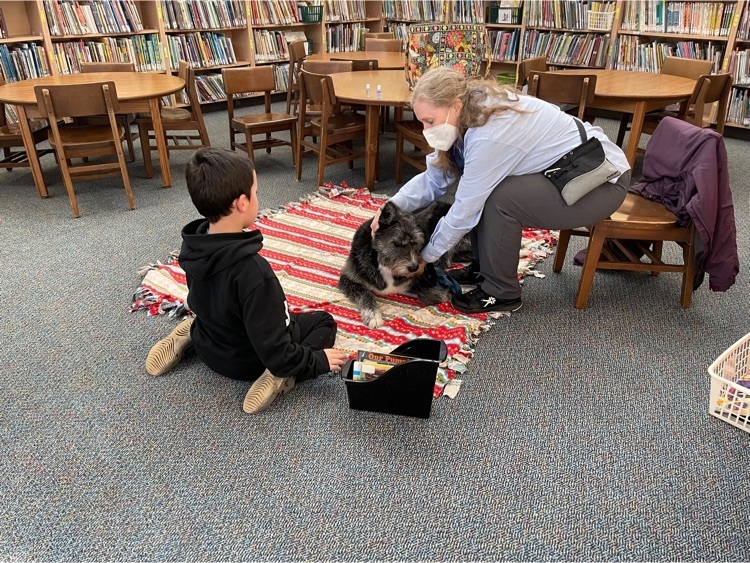 All Salt Creek School District 48 schools will not being in an in-person session, but moving to an eLearning model. Please make sure your child logs in as directed by their teacher. Be safe! Thank you!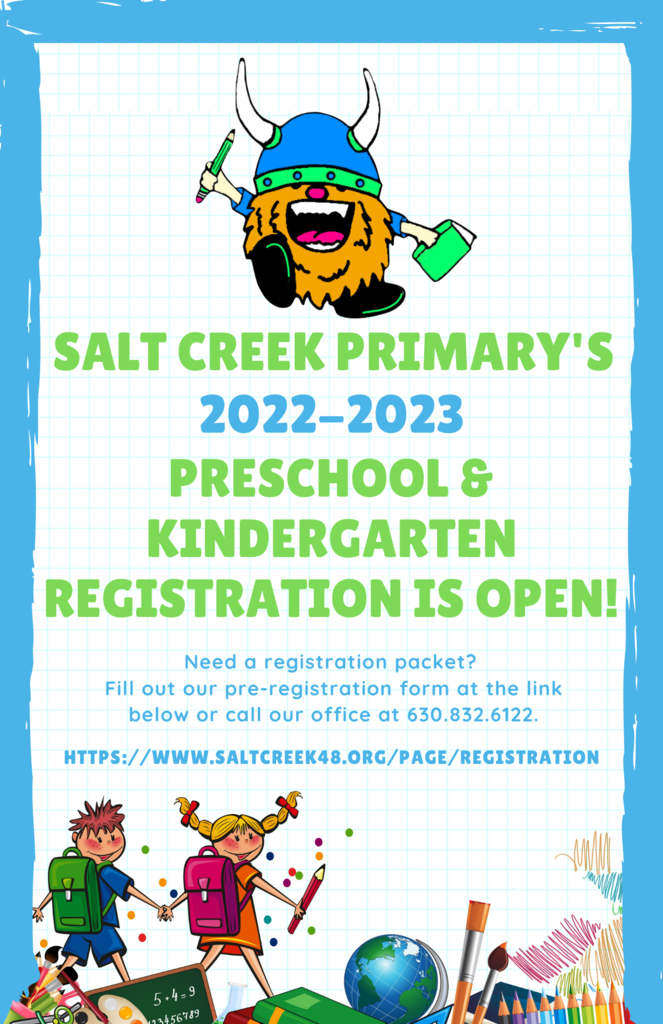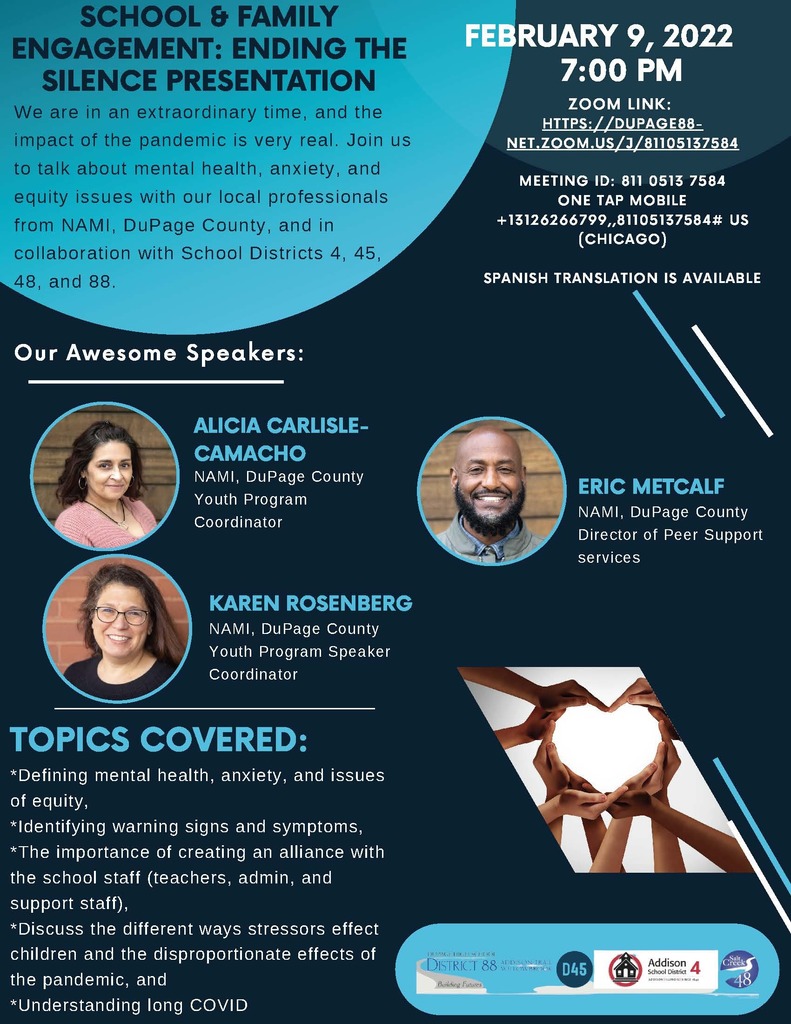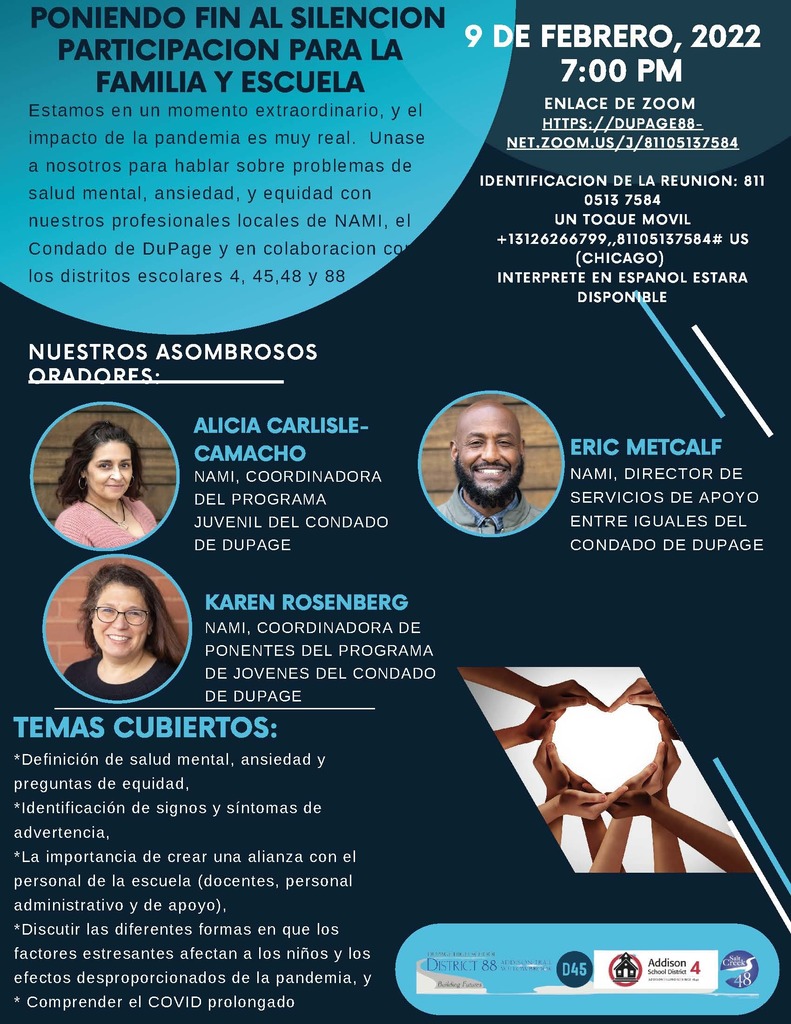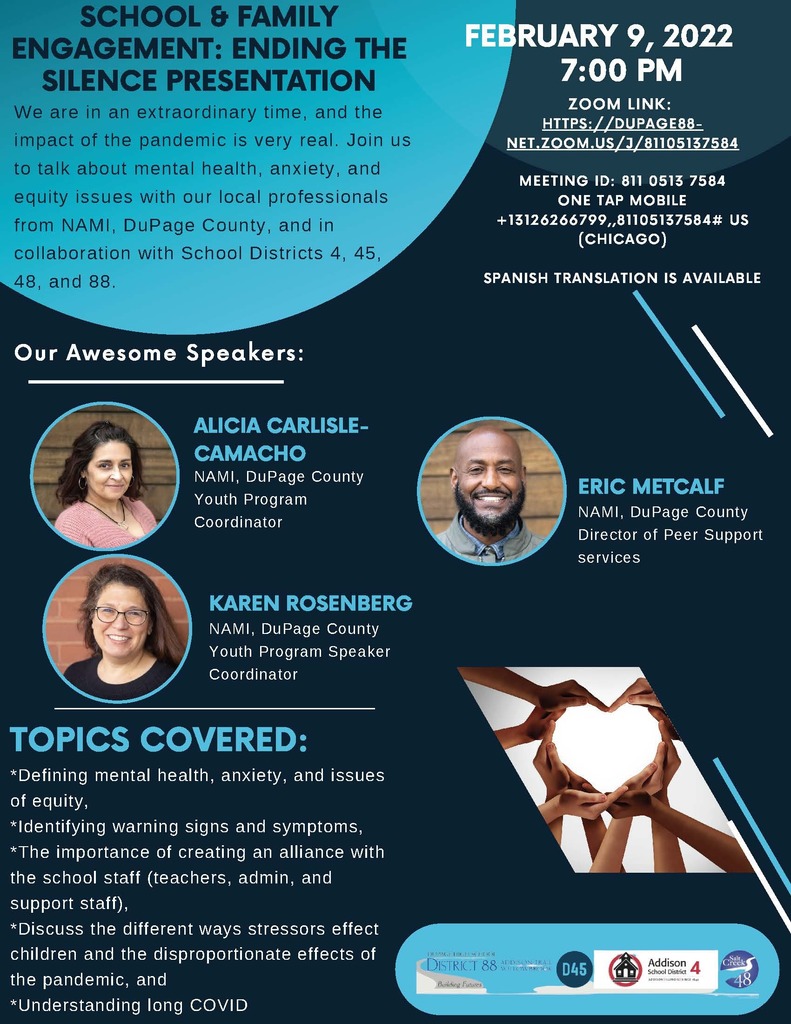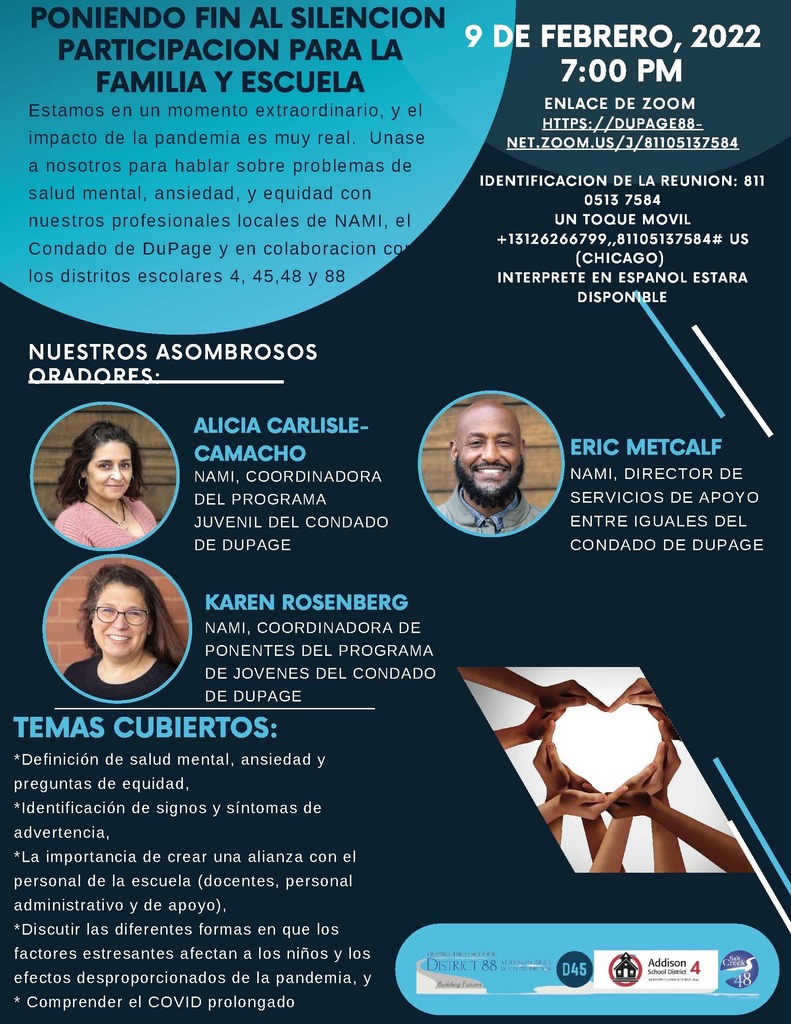 Salt Creek Vikings are 100 Days Smarter!