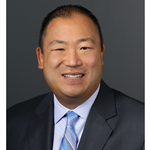 Superintendent of Schools – Dr. Jake Chung
Welcome to Salt Creek School District 48! Our school district has a reputation for being one of the finest in the state with a rich history of over 180 years of continuous service to the Salt Creek School District 48 community. Salt Creek School District 48 is progressive in its approach to providing an outstanding education for its students and has a strong belief in developing the whole child. Our mission statement states, "The Salt Creek School District 48 Community will promote the rigorous development of all of our students and inspire them to learn, grow, lead and succeed in a global society." This is a core belief that we share with all of the Salt Creek School District 48 stakeholders. Our staff, students, parents, and community members are extremely dedicated to our schools and this collaborative partnership is a major reason why our schools are so successful.
It is an honor to serve as the superintendent for Salt Creek School District 48. This school district has an exemplary Board of Education, an outstanding group of administrators, a dynamic group of staff members, a dedicated FTC (Families, Teachers, Children) parent group, and wonderful students. Salt Creek District 48 has all of the attributes and resources of a large school district, but we pride ourselves on the personalized learning that we are able to offer our students. We are a dynamic family of learners and I am so proud of the numerous programs that our school district has to offer.
Please feel free to contact me if you ever have any questions or comments. I would enjoy talking to you about this phenomenal school district.
Sincerely,
Dr. Jake Chung
Superintendent of Schools
630-279-8400 ext. 2655
jchung@saltcreek48.org
Dr. Chung's Biography
Dr. Jake Chung began his teaching career in the Houston area for the Aldine Independent School District. He then relocated to the Chicago area and taught for Community Consolidated School District 15. As a new classroom teacher he was the recipient of the Sallie Mae First Class Teaching award for the State of Illinois. Dr. Chung was also the recipient of the 2019 Distinguished Alumni Award for Service at the University of Iowa. Throughout his educational career, Dr. Chung has advocated for marginalized students and worked to positively impact all students in variety of different ways. Dr. Chung is the Superintendent of Schools in Salt Creek School District 48 and it serves potions of Villa Park, Elmhurst, Oakbrook and Oakbrook Terrace. He has previously served as an Assistant Superintendent for Personnel and Planning in Arlington Heights School District 25, as the principal of South Middle School in the Arlington Heights School District 25, principal of the Hoover Math and Science Academy, and Lincoln Prairie School in Schaumburg School District 54. Dr. Chung also serves as the Dean's Advisory Chair for the College of Education at the University of Iowa, and was a past board member for the University of Iowa Alumni Association. He served as an executive board member on the Midwest Principals' Center, was the membership chair for the Illinois Association of School Personnel Administrators, and is an active Rotarian. His wife, Kimberly is an early childhood speech-language pathologist for a school district in the northwest suburbs and they reside in Arlington Heights with their two boys. The Chung family are huge Iowa Hawkeye fans and they are proud to be avid White Sox fans.
Welcome To Salt Creek!