District 48 Families, Please check your email for a Covid vaccine clinic opportunity. District 88 has put together this event and is sharing it with our families. We cannot thank them enough.

District 88 is hosting a COVID-19 vaccine clinic on 4/24/21, from 8 am - 5 pm! Family members of D88, D4, D45, and D48 students, staff, and community partners are invited to register for this clinic. The only requirement is that you were born on or before April 24, 2005 (16 years of age or older). Anyone under the age of 18 will require parent/guardian consent prior to receiving the vaccine. Register for the clinic here:
https://forms.gle/Xnz7U3WxQ7yL8tVN7

Attention Families of District 88 Students! D88 is happy to share that Broadway Medical Center will host a Pfizer vaccine clinic for students enrolled in District 88. To ensure safety, the Addison Police Department and the Addison Fire Protection District and paramedics will be on-site. WHO IS ELIGIBLE TO RECEIVE THE VACCINE? District 88 students born on or before April 24, 2005 (16 years old and older), are eligible for the vaccine. Please note: It is not mandatory for students to be vaccinated. For students 17 years old and younger, parent consent is required, and students are allowed to have one parent accompany them if so desired. WHAT DO STUDENTS NEED TO BRING WITH THEM TO THE VACCINE CLINIC? After you register, an e-mail will be sent within a few days that describes what is required. WHEN WILL THE VACCINE CLINIC TAKE PLACE? The first dose will take place on Saturday, April 24. The second dose will take place on Saturday, May 15. Both vaccine clinics will take place from 8 a.m. to 5 p.m. WHERE WILL THE VACCINE CLINIC TAKE PLACE? The vaccine clinic will be hosted at Addison Trail High School, 213 N. Lombard Road. District 88 will provide transportation for those who need it. Further details will be shared with those who register for the vaccine clinic. HOW DO I REGISTER MY STUDENT FOR THE VACCINE CLINIC?
https://forms.gle/fNm2SmgRcx6q6rGv9

If you are the parent of a child with a disability who attends Timothy Christian Schools or is home-schooled, you are invited to attend a meeting held by District 48 on Tuesday, May 11th at 9:00am. The Timely and Meaningful Consultation meeting is an opportunity to learn how District 48 will fulfill its responsibility of identifying and providing services to children with disabilities who attend nonpublic schools/are homeschooled. To learn more and to RSVP, please contact Jennifer Sabourin, Director of Student Services, at
jsabourin@saltcreek48.org
.


District 48 will have Summer School for current K-7th graders from July 19 to August 5, 2021 from 8:00 to 11:30 at Albright Middle School. Please complete this form by May 14th if you are interested:
https://tinyurl.com/D48SummerU
If you have any questions, please contact Chris Martelli @
cmartelli@saltcreek48.org
.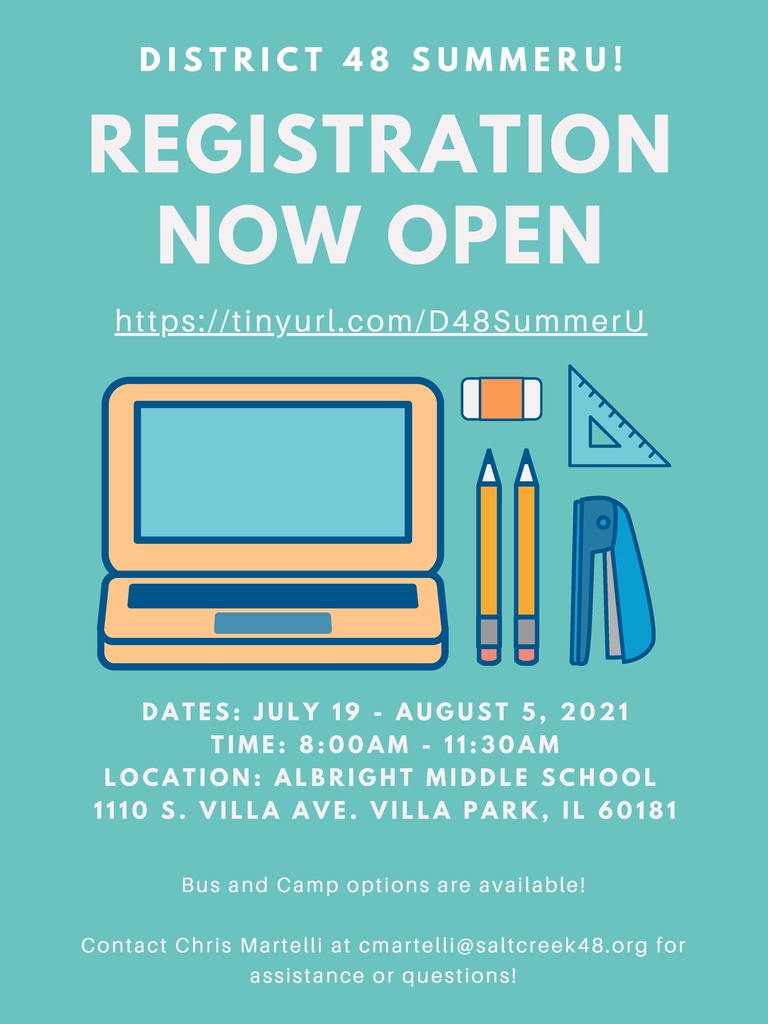 Spring Break just ended, but it's not too early to think about summer! District 48 is excited to announce that registration for SummerU (summer school program) is now open! Join us July 19 through August 5 (Monday through Thursday) from 8:00-11:30am for reading, math, social-emotional, and enrichment learning opportunities. The program is FREE, with a small registration fee. Bus and afternoon camp options are available! Sign up today:
https://tinyurl.com/D48SummerU
Stay tuned for additional information about our Kindergarten JumpStart program for incoming kindergarten students at Salt Creek Primary!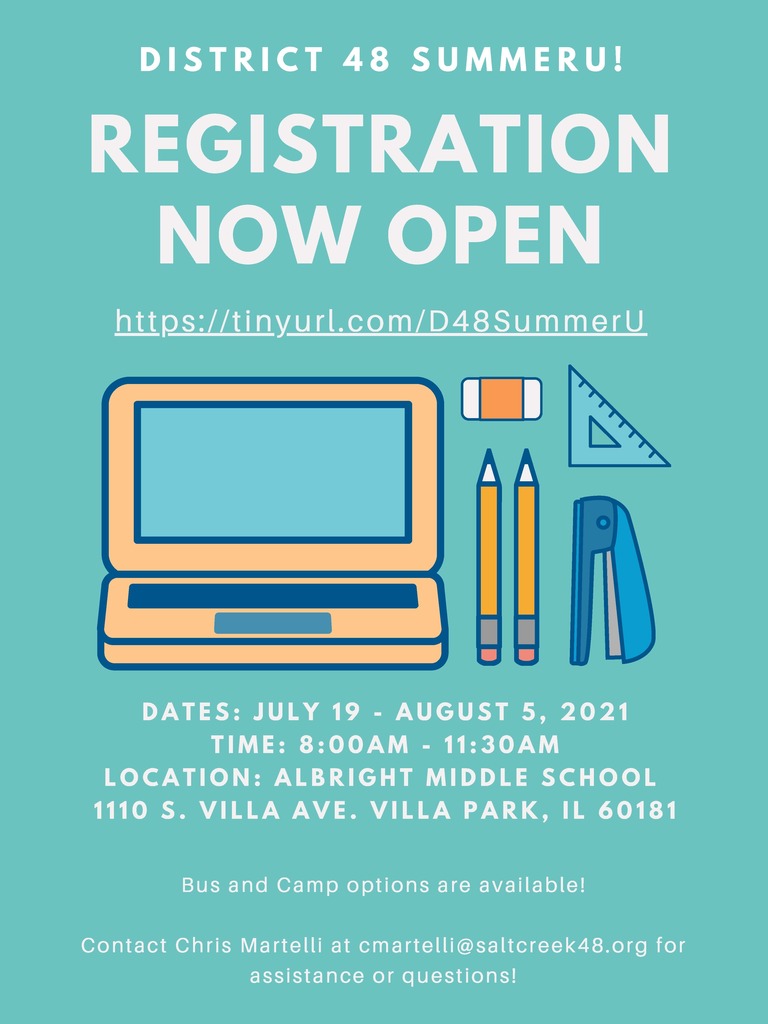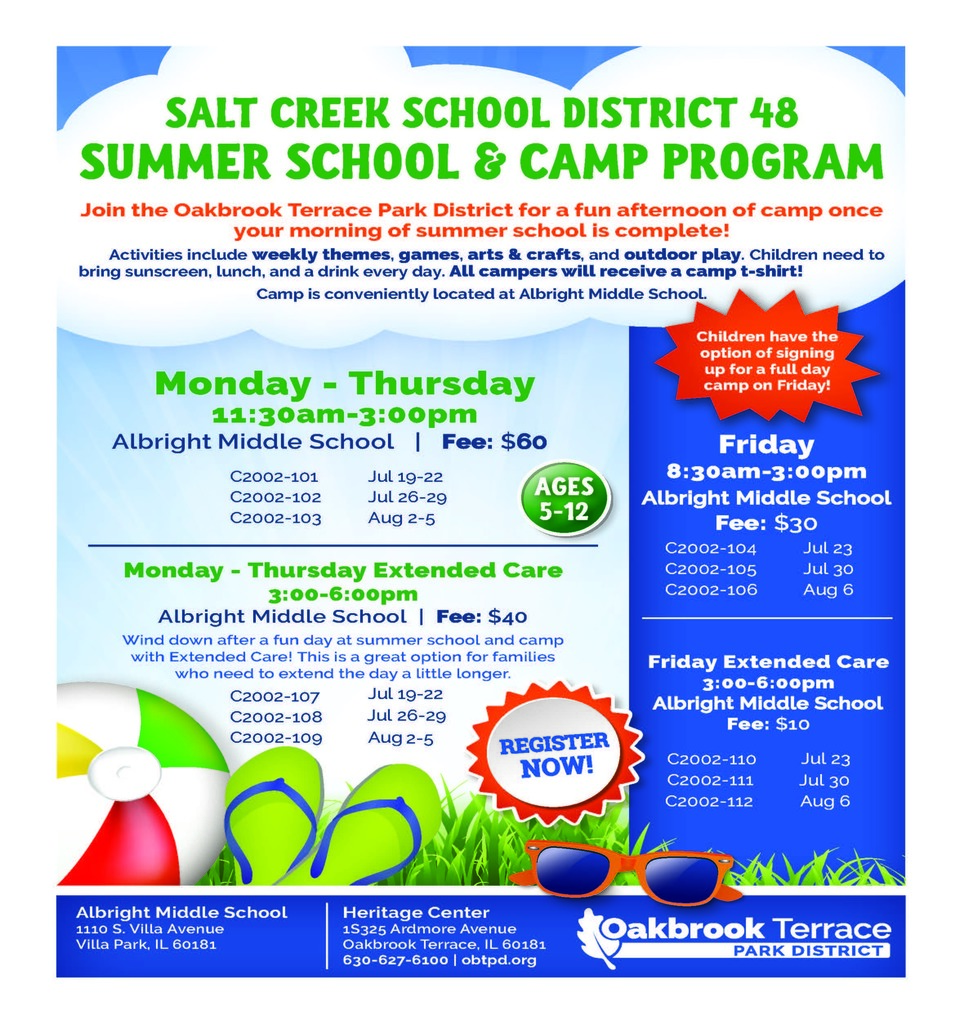 Dear Albright Families, Mon & Tues this week are days off for our students. Wed, Thurs, & Friday are normal hybrid days except at AMS only, our PM students will be staying home Friday afternoon for virtual learning. This is all in preparation of our full day return on 4/12.


Albright is excited to announce that we will have 8th grade graduation in-person on our field at 6:30pm on Tuesday, June 1st. We are working out all of the details and will share more ASAP. On another note, we will have graduation photos during the day on Friday, 4/16.


Salt Creek School District 48 is partnering with Oakbrook Terrace Park District to provide after school care upon the return to a full day of learning. Check out the flyer below for more information.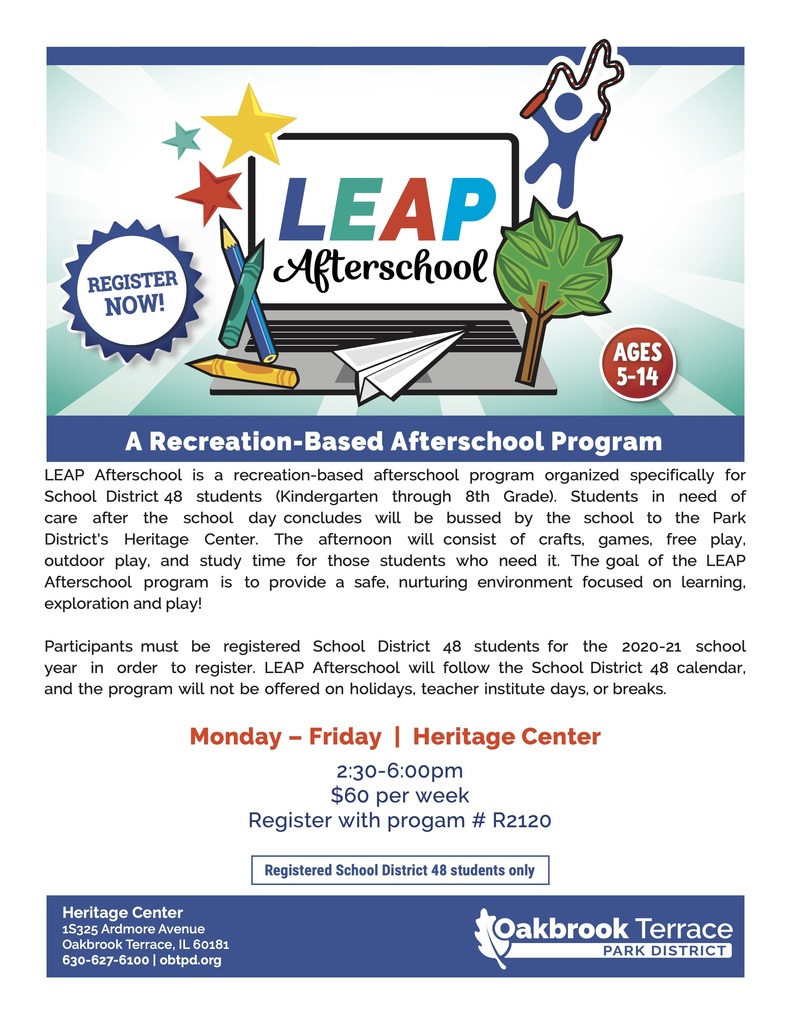 Tomorrow's meal pick up at AMS will include 10 days worth of meals. There will NOT be pick up on Tuesday, March 30, which is spring break. Tuesday pick up of 5 meals will resume on Tuesday, April 6th. See you tomorrow afternoon!

Dr. Chung recently emailed parents a letter about D48 looking into a return to full day in-person learning. In this letter, there is a survey link that must be filled out by March 24th by 12:00pm. Here is the link:
https://forms.gle/M2PeLc9fYD9wZHbx7
~Thank you!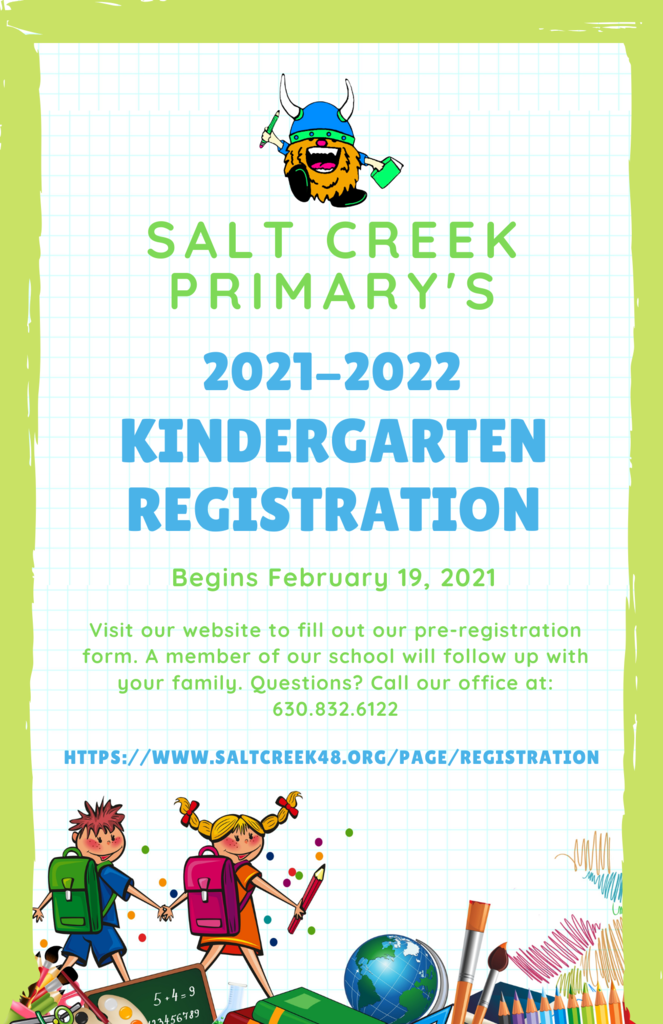 Weekly Breakfast/Lunch Pick up: On Tuesday, March 23rd, meal distribution at the District Office will include 10 meal packs, to also include Spring Break the following week. Hybrid students in attendance will receive 6 days of breakfast/lunch with a half gallon of milk on Friday, March 26th. On Tuesday, April 6th, we will resume our regular distribution practice. Thank you!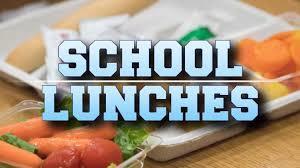 Dinner for tomorrow, March 9th, is planned! Head to Portillo's to support our schools. Show the flyer below to have 20% of your purchase benefit Salt Creek School District 48's FTC. Thanks for your support!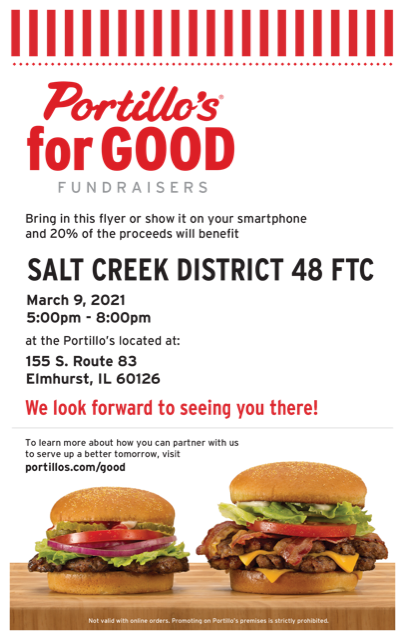 This is an exciting week for AMS! We started in-person activities including badminton, cheerleading, fitness club and volleyball. Safety is our first priority and we led procedural sessions for the first day of the activities.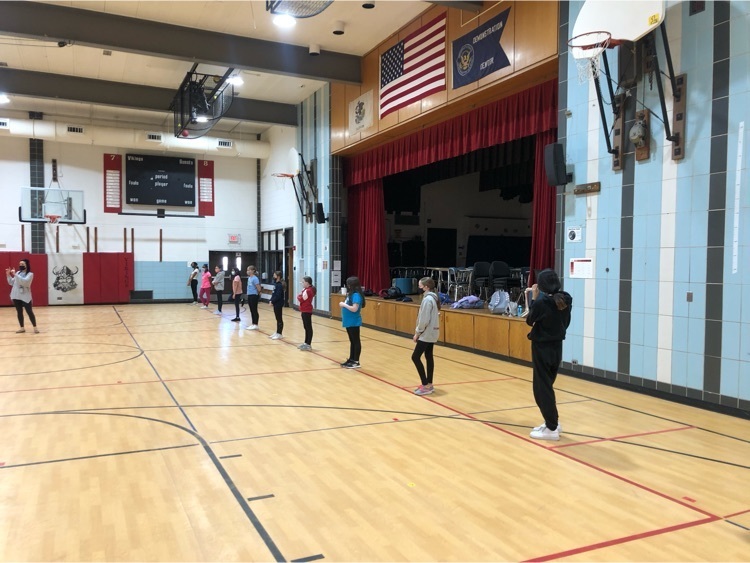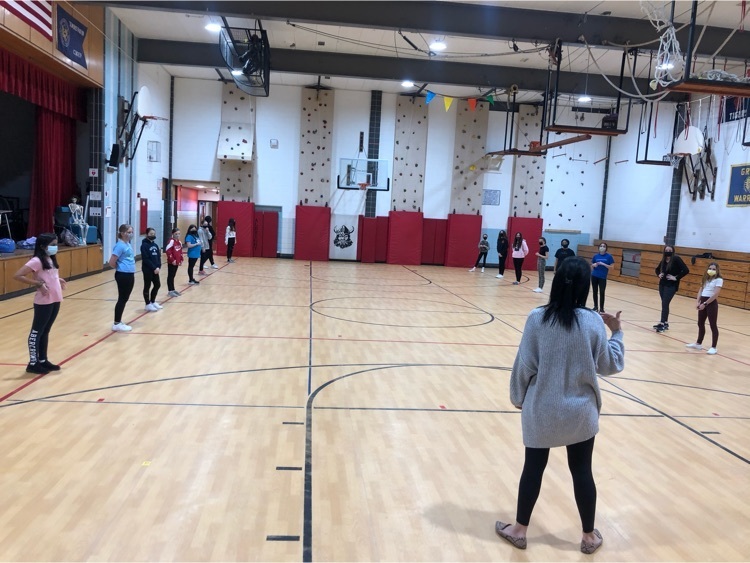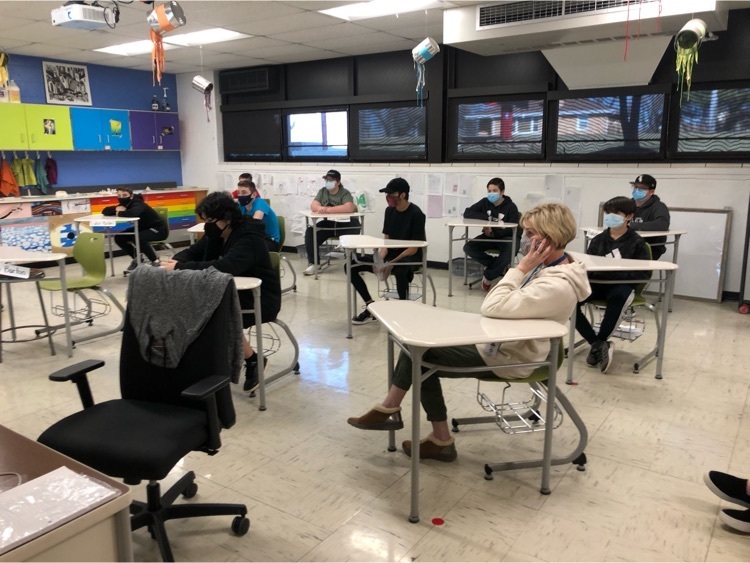 Dinner for next week is planned! Head to Portillo's on March 9th to support our FTC! See the flyer for more details.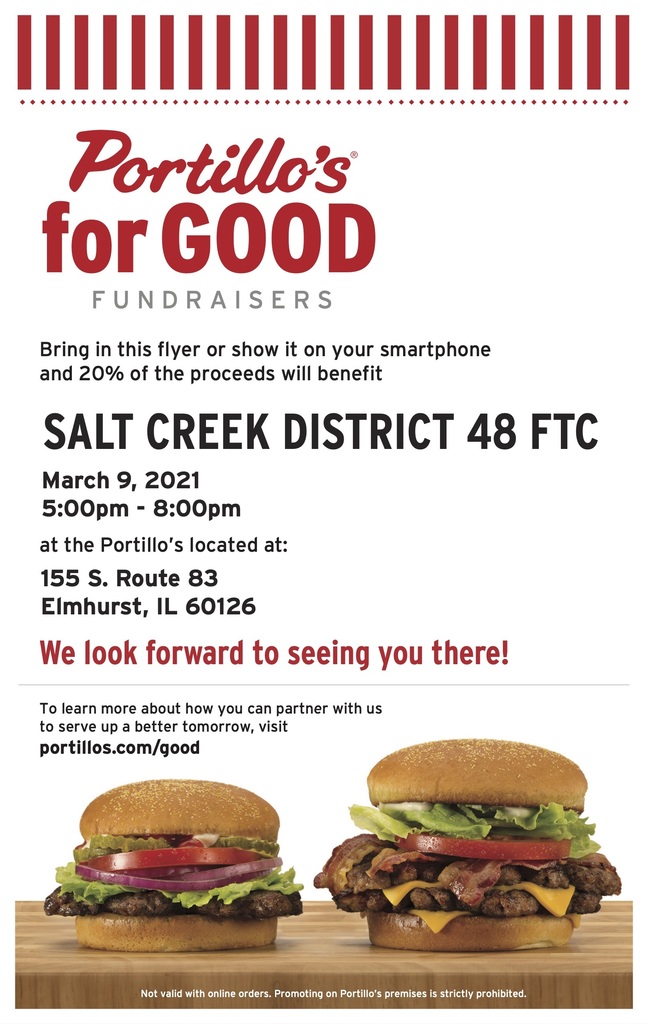 To kick off Music in our Schools month, we want to share Albright's Virtual Winter Orchestra Concert with you. Our musicians have kept playing through this pandemic and we are very proud of them. Enjoy:
https://youtu.be/jAVsPhY7kYI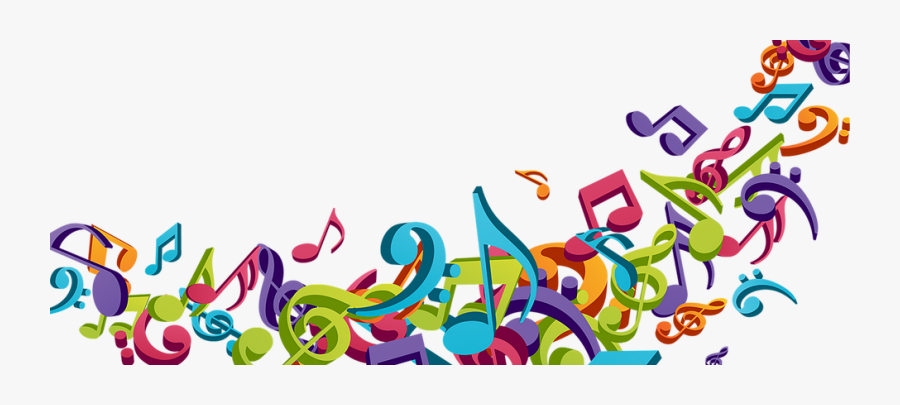 FTC's McDonald's Dine Out is tomorrow, Tuesday, February 23rd from 4:00-8:00. See the flyer below for details. Thanks for supporting District 48 schools!