District 48 is now enrolling students in preschool for the 2022-2023 school year! Do you know a 3- or 4-year-old who should attend a high-quality, play-based inclusive preschool program? Call 630-832-6122 to inquire about enrollment and developmental screening!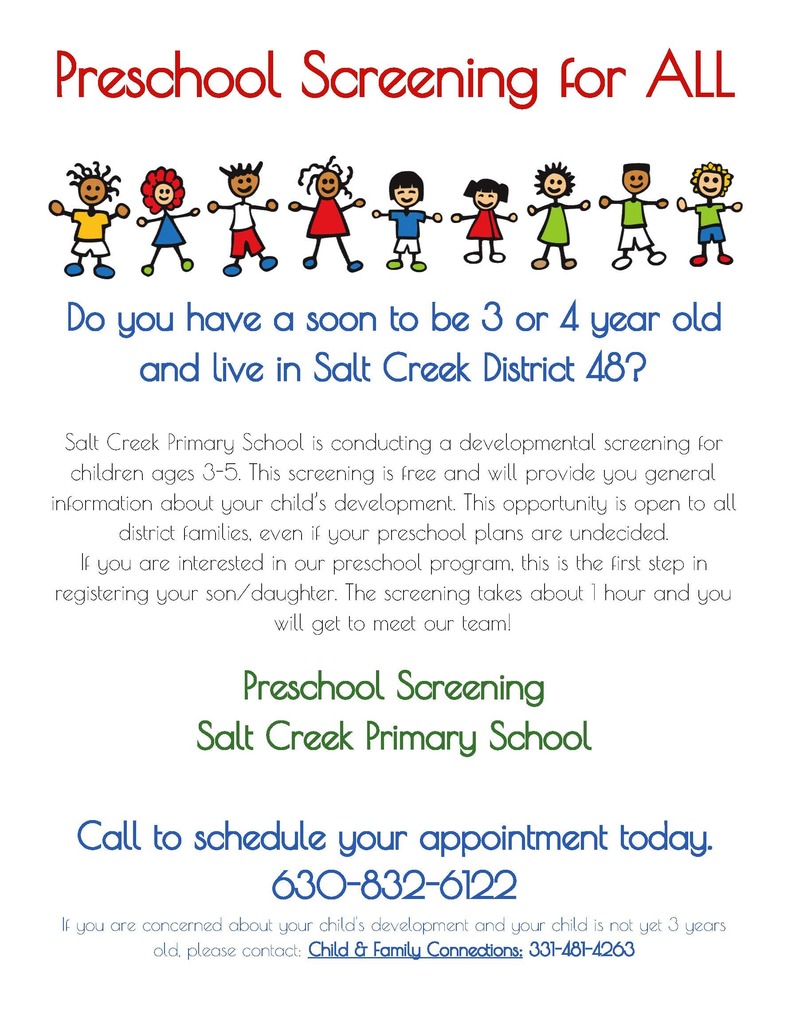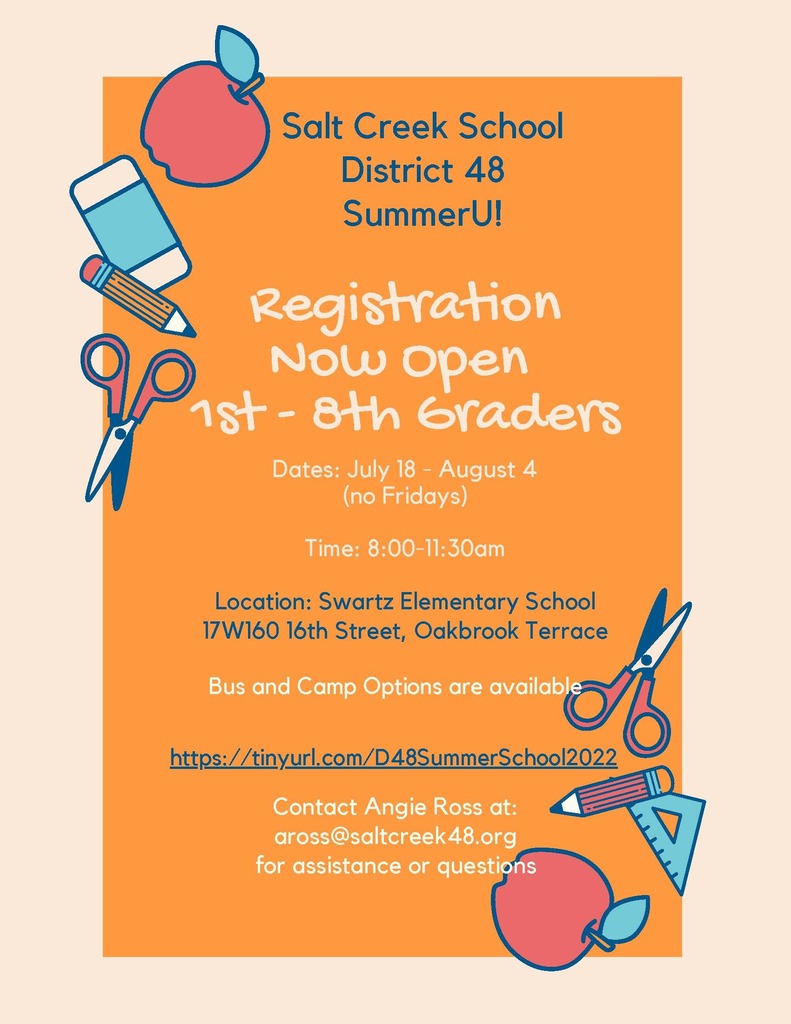 Did you know that District 48 conducts free developmental screenings every month for children ages 3-5? Our next screening will be held on Wednesday, March 16; call the Salt Creek Primary School office at 630-832-6122 to make an appointment!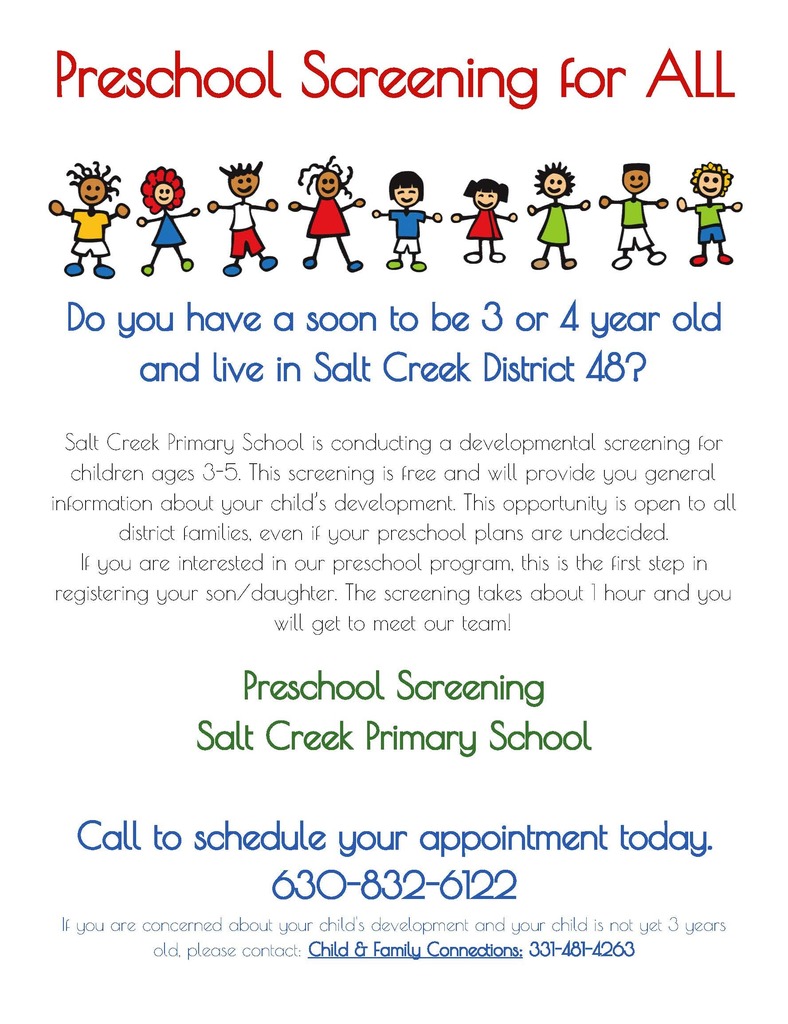 Vikings love to read! Happy Read Across America Day!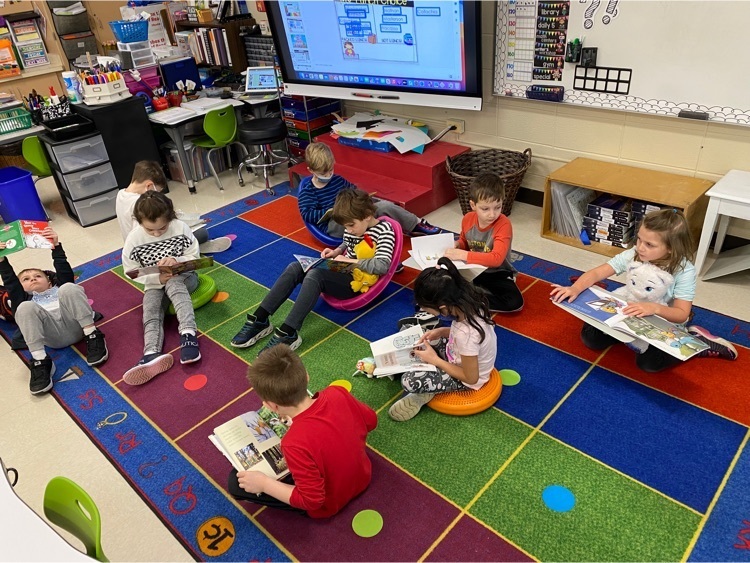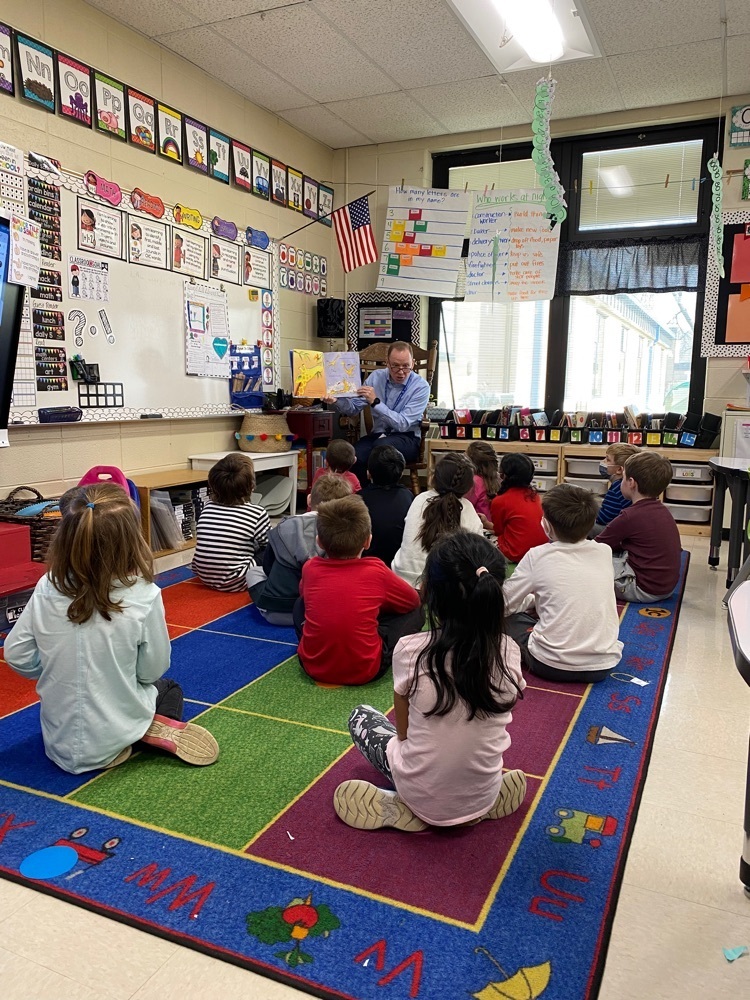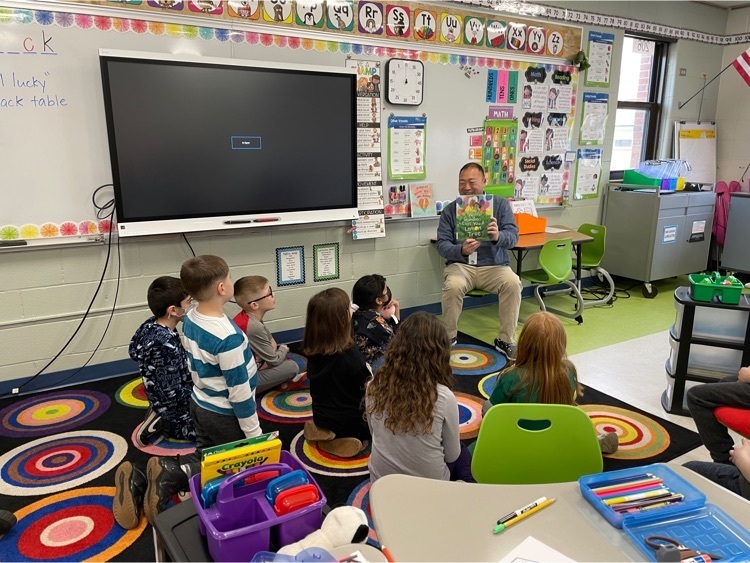 Library dogs make our Monday at the Creek!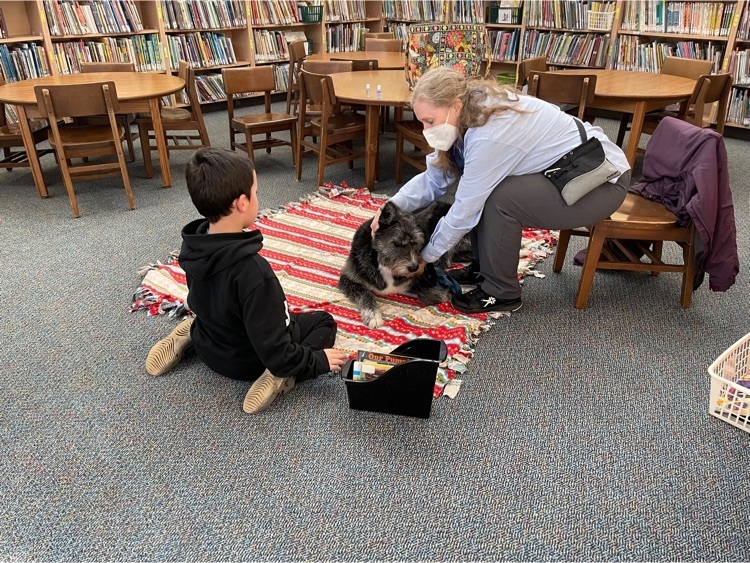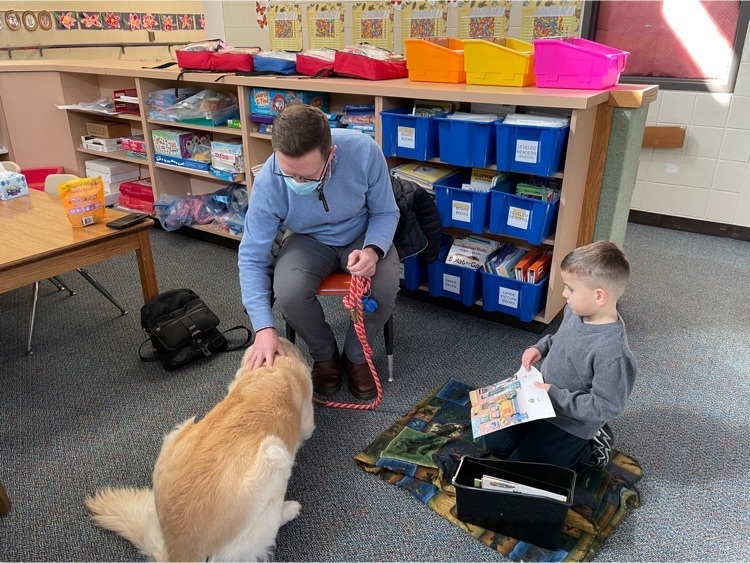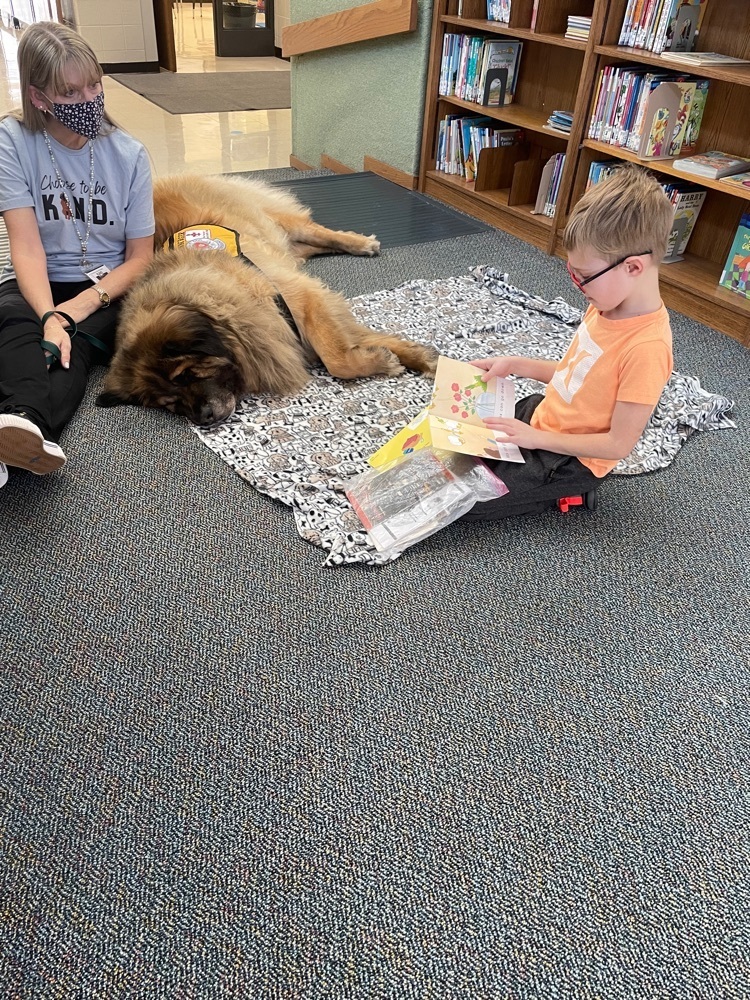 All Salt Creek School District 48 schools will not being in an in-person session, but moving to an eLearning model. Please make sure your child logs in as directed by their teacher. Be safe! Thank you!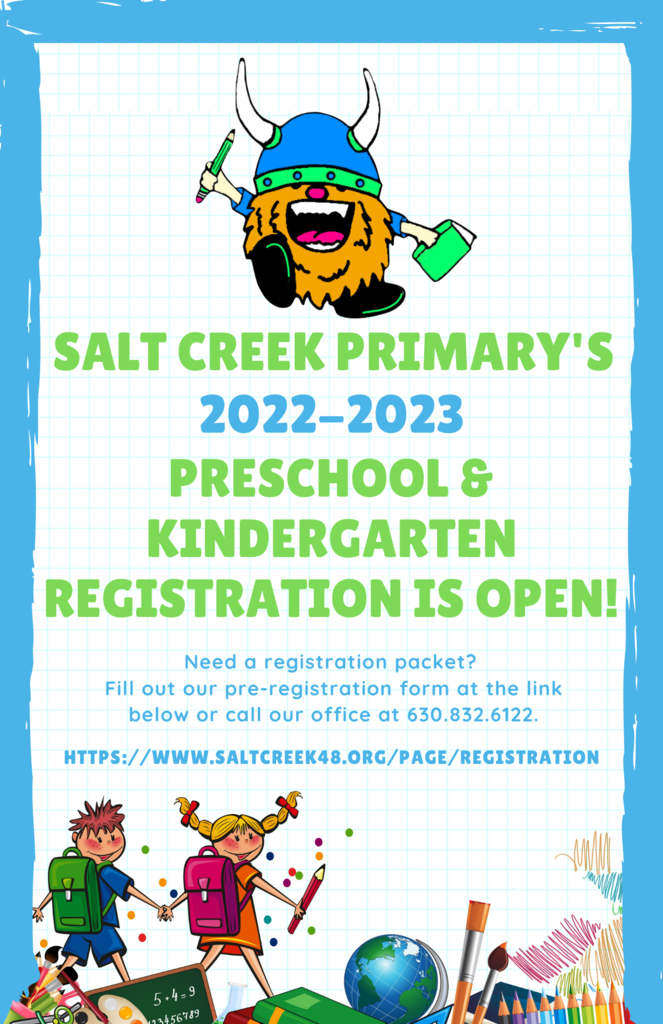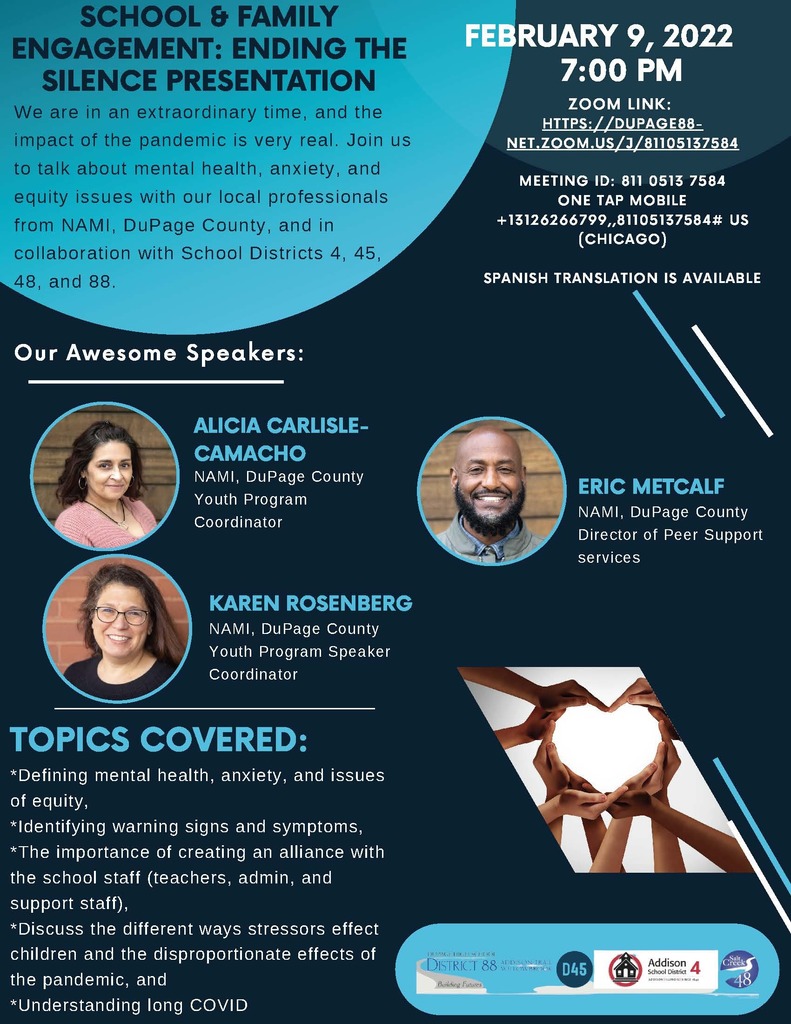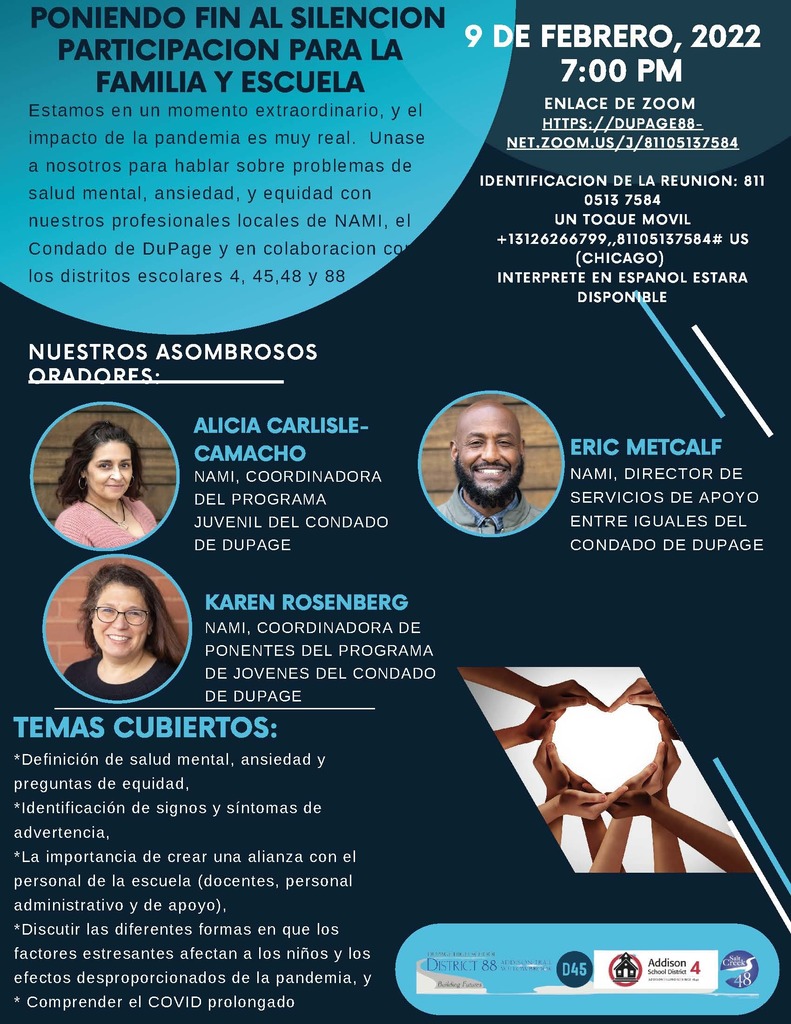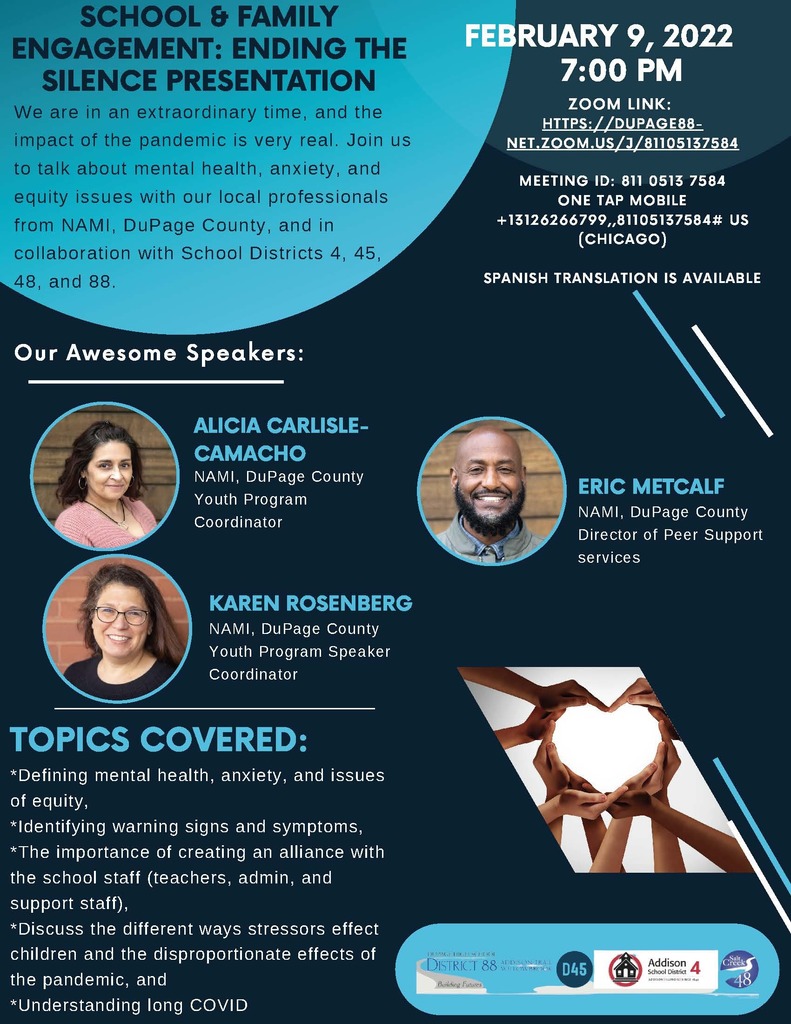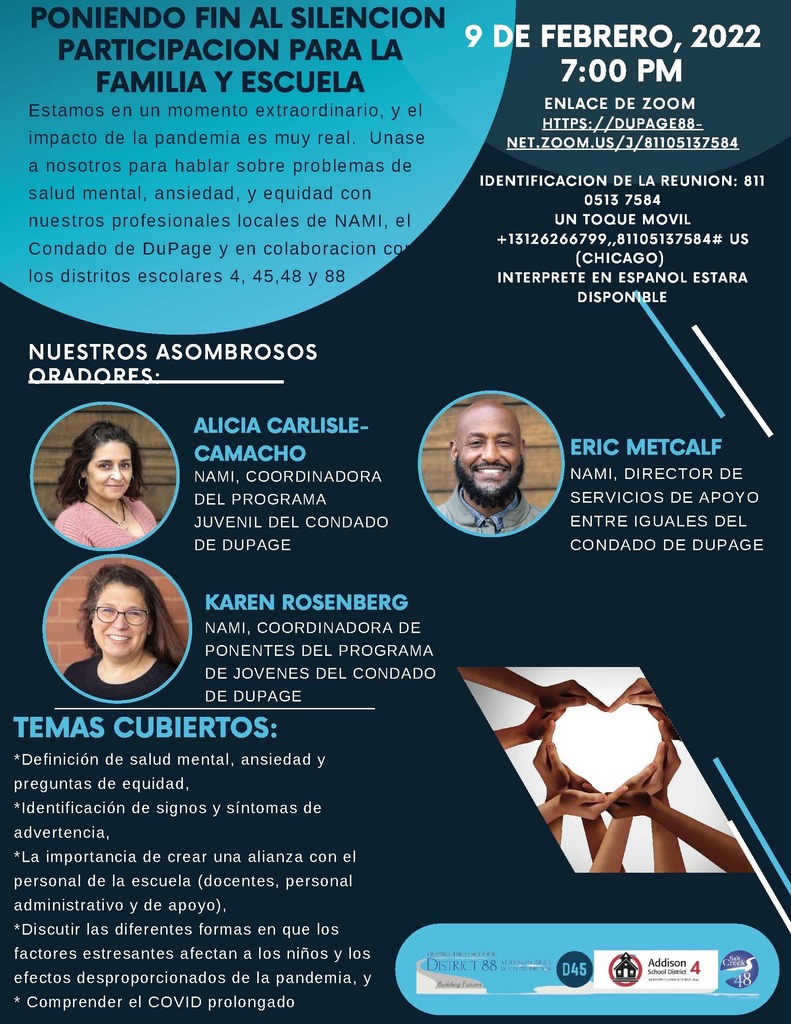 Salt Creek Vikings are 100 Days Smarter!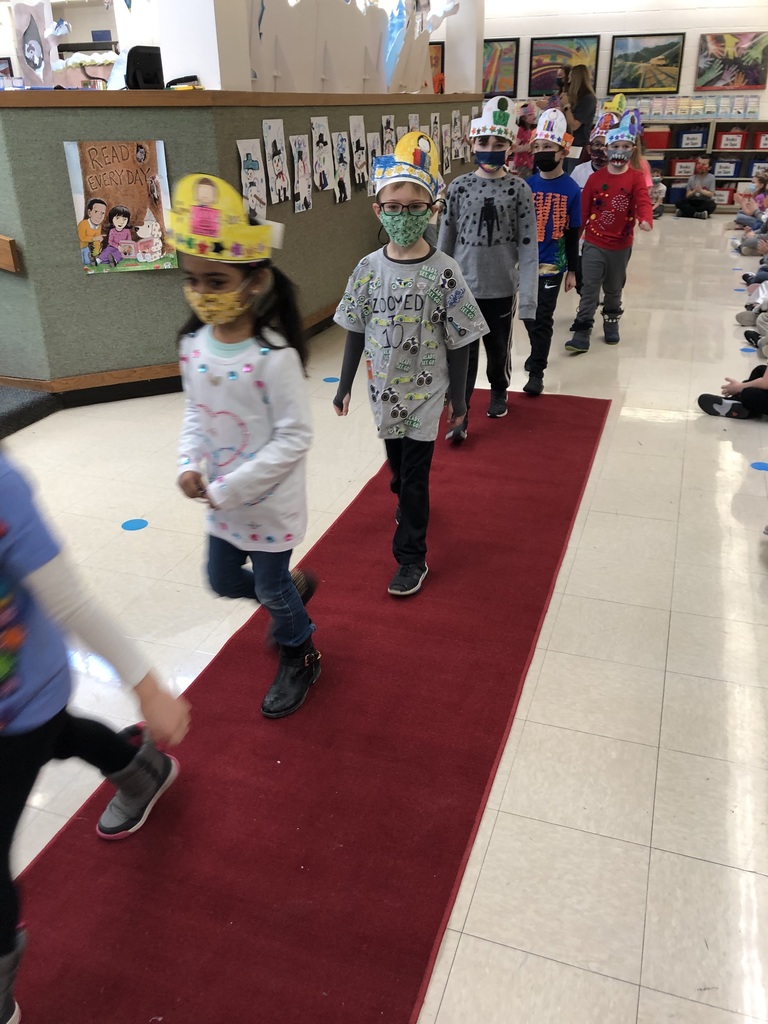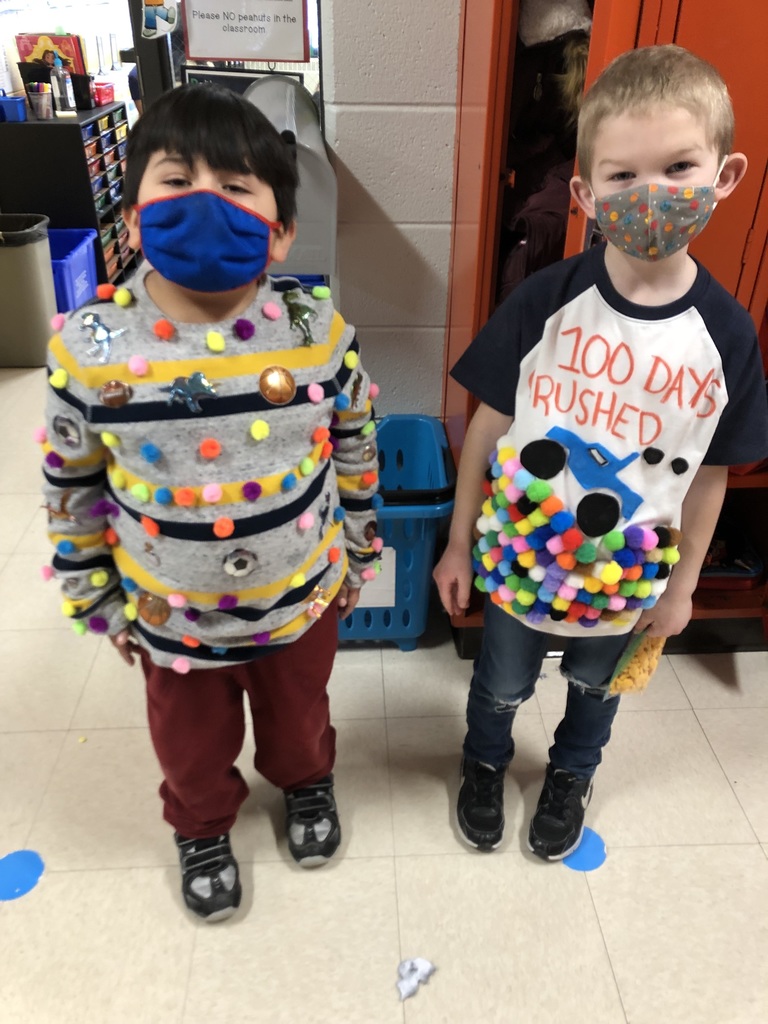 Dear Salt Creek 48 Parents, We hope you are staying warm and taking the time to enjoy the snow. Today's eLearning was a success, and thank you for your assistance in the process. We truly value this partnership. We will be back to a normal day of in-person instruction on Thursday. Please take extra precautions during student arrival and dismissal for the safety of everyone during this weather. Sincerely, Your D48 Team

Save the Date! On Wednesday, February 9, Districts 48, 4, 45, and 88 will be hosting NAMI DuPage for an educational webinar on mental health and anxiety. Registration is not required; join the event here:
https://dupage88-net.zoom.us/j/81105137584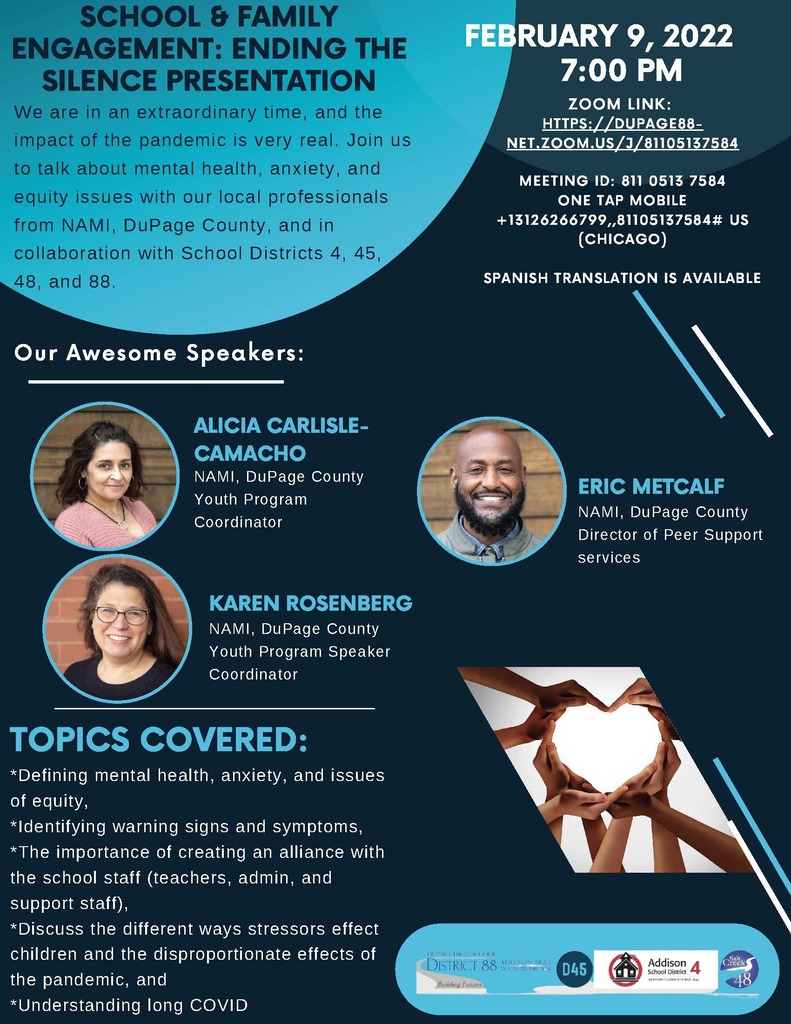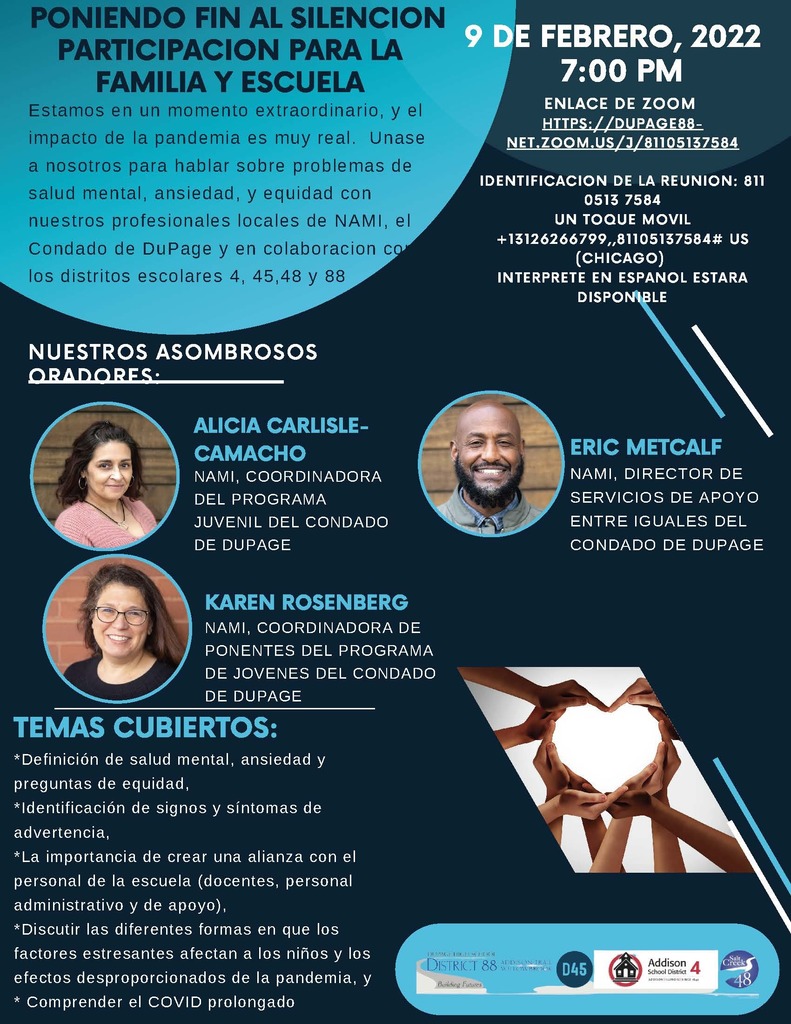 You are invited to a live-streamed event by the DuPage ROE! Dr. Melissa Sadin, an expert on developmental trauma, will explain the impact of the pandemic on children and she will also discuss how it may have affected you as parents. Register here:
https://tinyurl.com/ROEEvent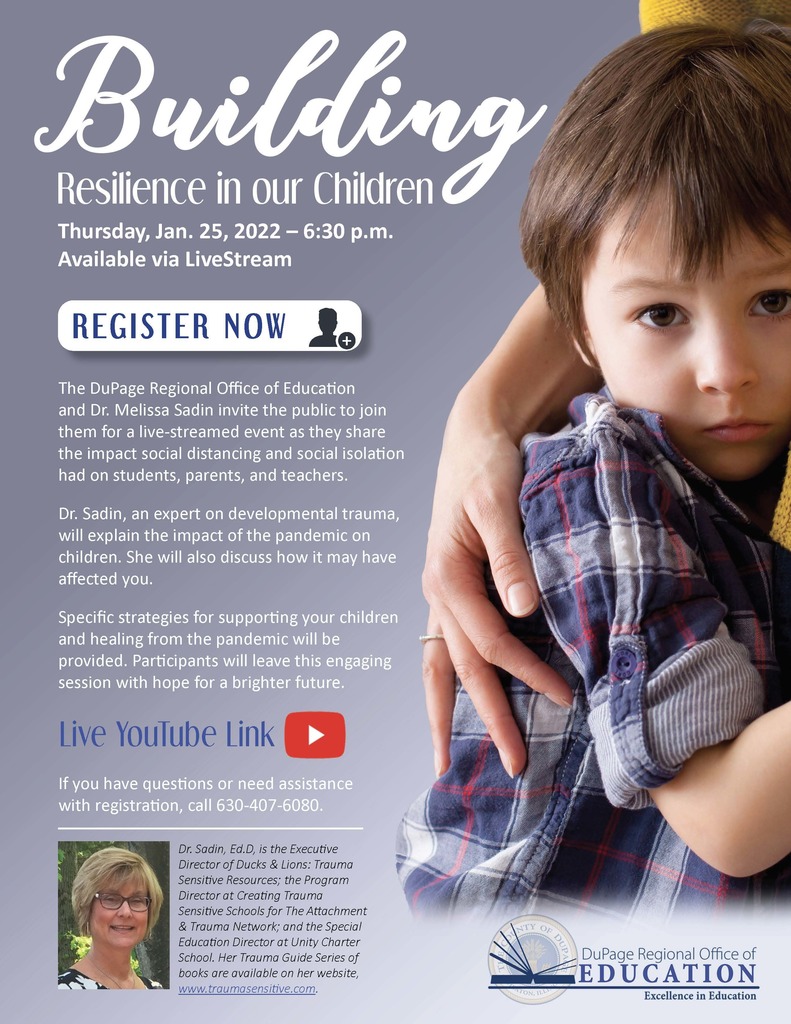 We are looking for a long term lunch/recess sub at Albright Middle School. Please consider this part-time position. If interested please contact Susan Nelson at:
snelson@saltcreek48.org
. Thank you!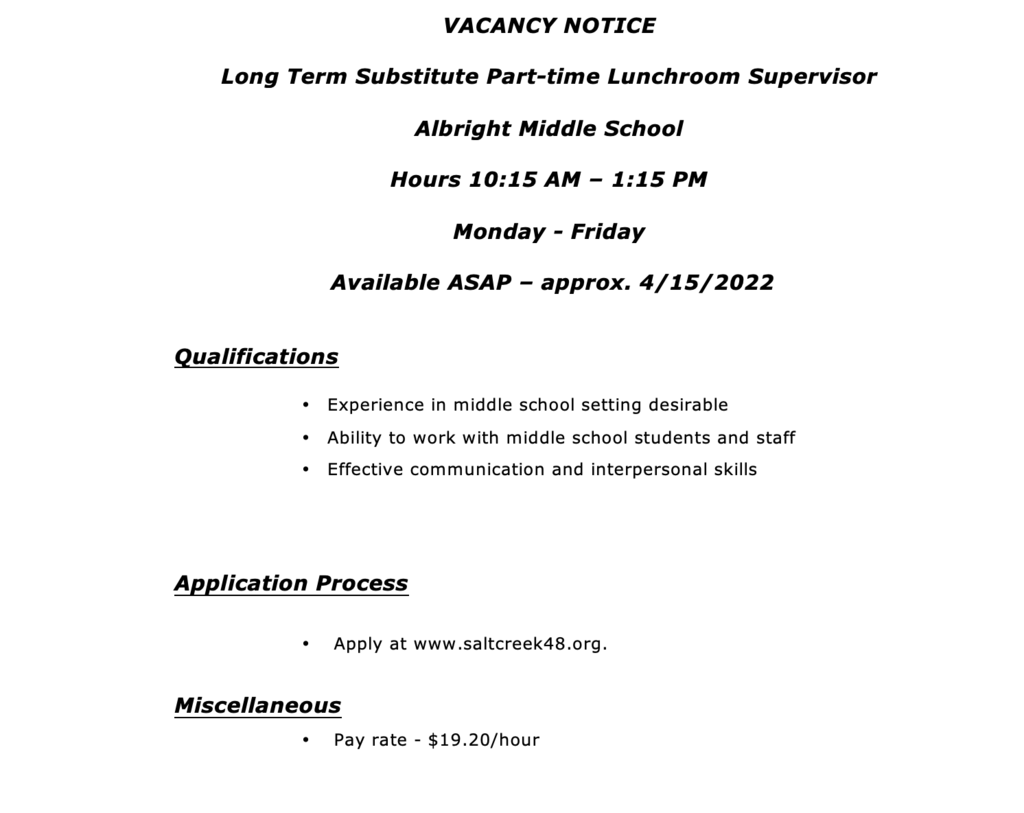 The Health Equity and Access Response Team (HEART) of DuPage, in partnership with NorthShore/Edward-Elmhurst Hospital, are hosting a conversation for the community about current treatments for COVID-19. Pre-register here to participate: tinyurl.com/4nwec7ru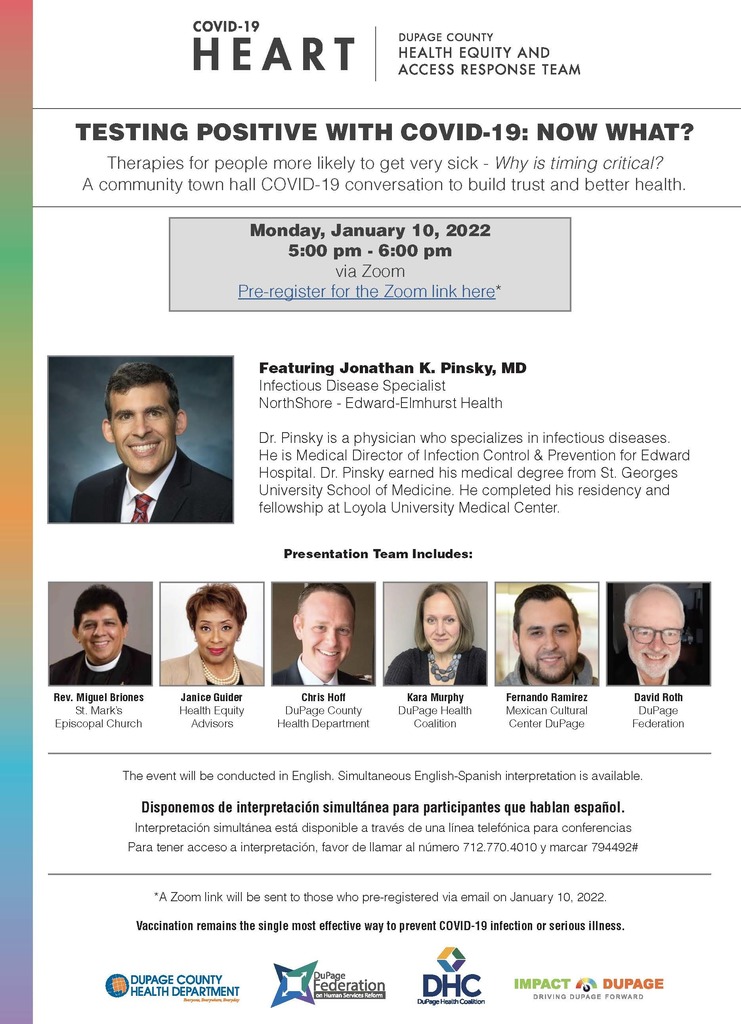 Dear Salt Creek 48 Family, We are excited to get back to school on Thursday and are offering testing tomorrow at Salt Creek School as previously shared. For everyone's safety, please notify us if anyone in your household tested positive for COVID-19 during our Winter Break, by emailing our nurse at
verickson@saltcreek48.org
. We will follow up with details about return to school timelines and procedures for your children. We appreciate everyone's partnership in keeping our students and families safe.
Dear Salt District 48 Families , Happy New Year! Let me be one of the first individuals to welcome you to 2022. I hope that you are having a wonderful holiday season and I look forward to welcoming our students and staff back on Thursday, January 6th. Salt Creek School District 48 will be offering COVID-19 testing to our students, staff, and families on Wednesday, January 5. Testing will take place at Salt Creek Primary School from 8:00am-12:00pm. Rapid tests will be available, in addition to the PCR lab tests. All individuals must have a consent form on file to participate in testing; please register at this link to participate in testing.
https://northshoreclinical.jotform.com/213005873402951
Please enter through the main entrance and proceed to the gymnasium. If your child tested positive for COVID-19 over winter break, please email the test results as well as the date of symptom onset (if symptomatic) to Tori Erickson, school nurse, at
verickson@saltcreek48.org
. You may also leave a message for the nurse by calling 630-832-6122 on Wednesday, January 5. If you know that your child will be absent from school on Thursday, January 6, please call the school's attendance line to notify the office. As you are aware, one of our main priorities continues to be keeping our classrooms open to in-person learning while also maintaining a safe learning environment. We also continue to hold our extracurricular activities as well. We are aware of the recently revised CDC guidelines recommending shortened periods of isolation or quarantine for those not experiencing symptoms and we are preparing to implement those new guidelines once we receive some clarifying information from the Illinois Department of Public Health and the DuPage County Health Department. Please know that we will continue to closely follow required masking and social distancing protocols at our schools. Please continue to partner with Salt Creek District 48 by considering the following: Keep your child home if they exhibit any symptoms of illness. Notify your school nurse if your child has any COVID-19 related symptoms. Contact your child's principal if you have any questions related to any COVID-19 health or safety procedures. Please be as flexible as possible as we continue to assess the challenges that we face as a school district. Have a wonderful start to your 2022! Sincerely, Dr. Jake Chung Superintendent of Schools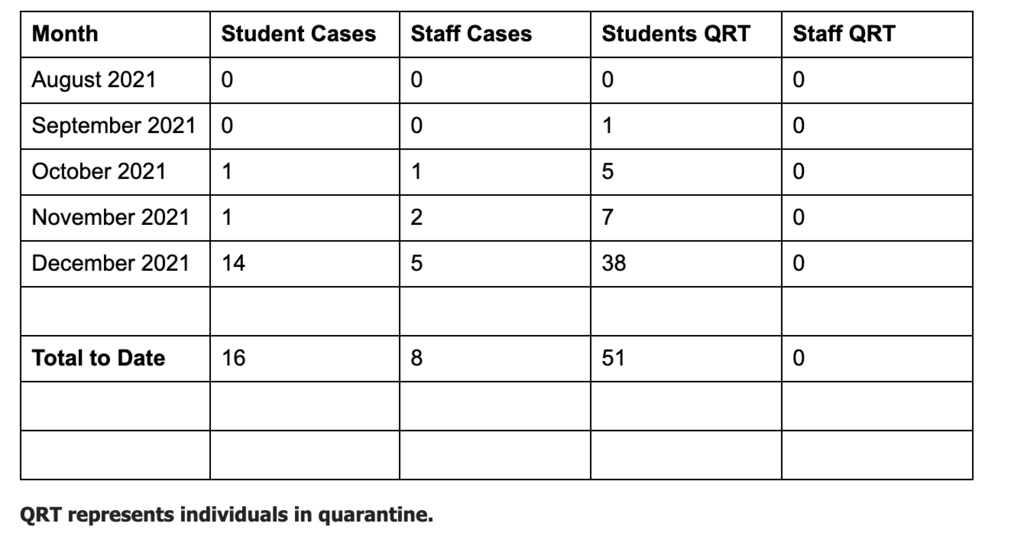 District 48 needs subs! Please consider being a sub for our school district.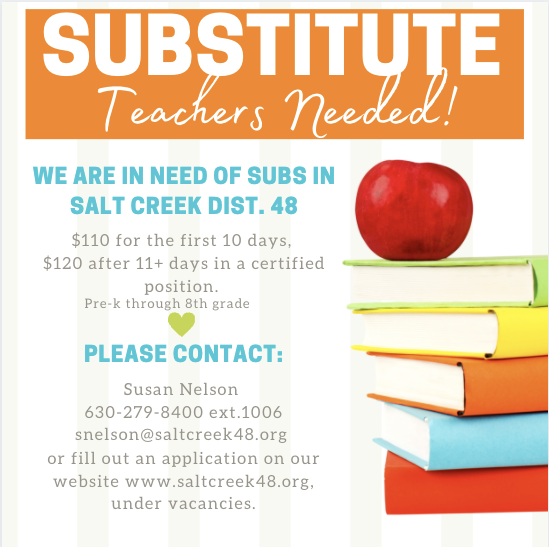 There is a COVID-19 vaccine clinic for District 45 & 48 students 5 to 11 years old on November 13th and December 4th. Visit the link below for more information!
https://tritownymca.org/vaccineclinic/