Week 1 of Summer School! We are so proud of our students and teachers for being the first Vikings back to school. Have a great weekend!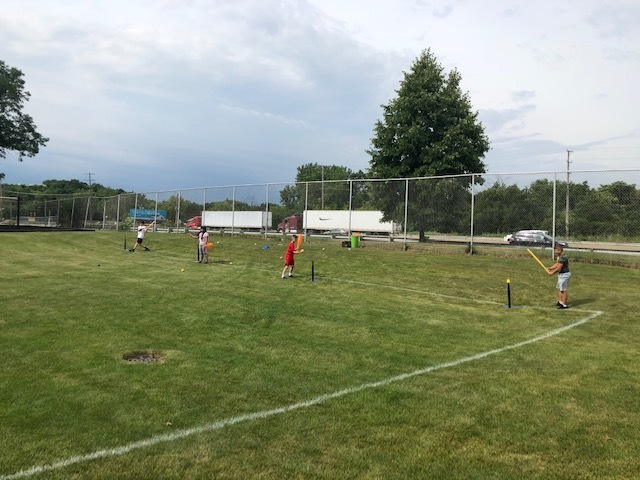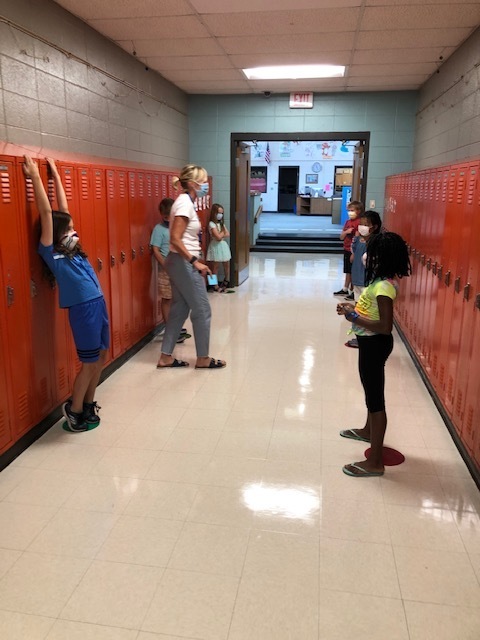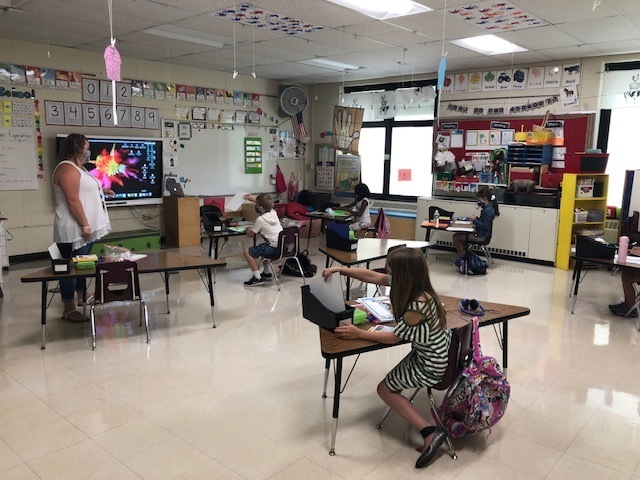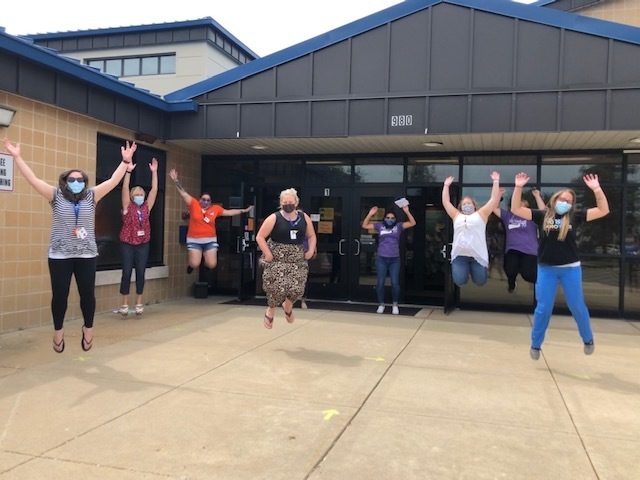 Dear D48 Families, Please join us on Thursday, 07/30, at 6 pm for a D48 Virtual Town Hall Meeting on returning to school this year. Here is the Zoom link:
https://zoom.us/j/91746142965

Welcome Students to Day 1 of Summer School! We are so excited to have students back at Salt Creek. The children are doing great with the new norms of social distancing and face coverings. We are proud of you, Vikings!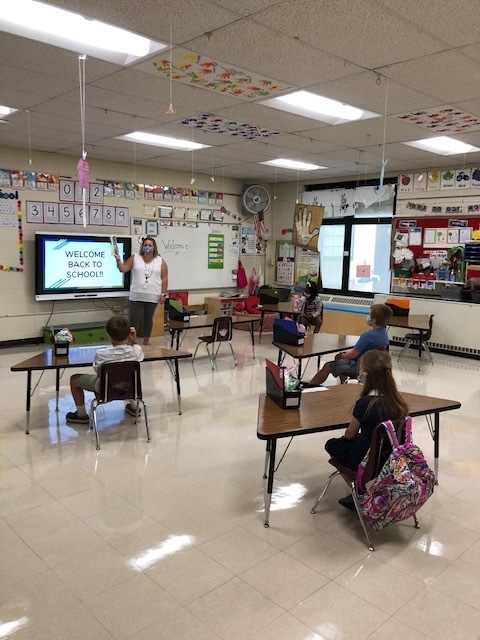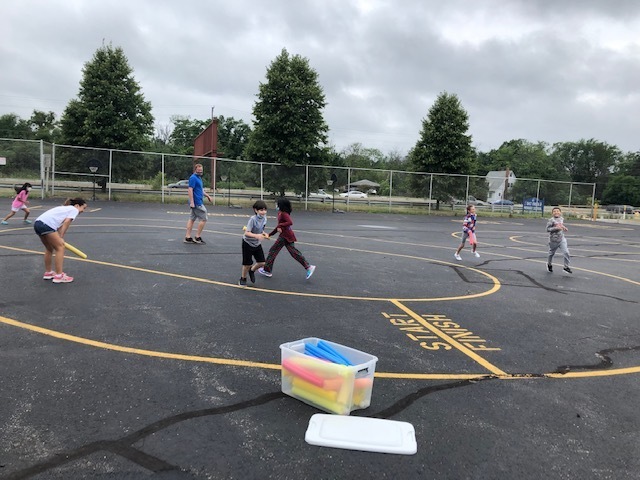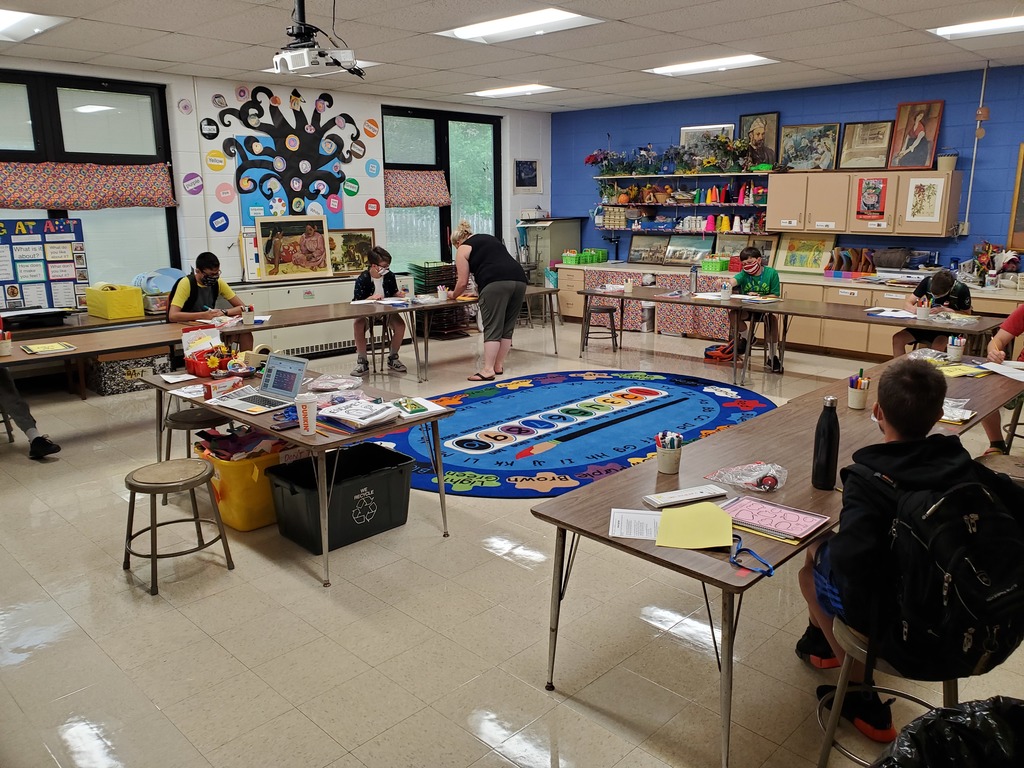 D48 Parents, please don't forget to submit one enrollment form for each student by Monday, 7/27 at noon.
https://forms.gle/kaLAHWGxDEfKpghk9
This is how you will sign up for either eLearning or Hybrid Learning for the fall. If you need more information, check out our website.

Summer School Kick-off Party! We are excited to have students back at school. Thank you to Tropical Sno in Elmhurst for catering our event!


District 48 is continuously hiring substitute teachers, and the requirements have recently changed to allow for more applicants. DuPage's ROE is offering a substitute training class this summer. View the image for details.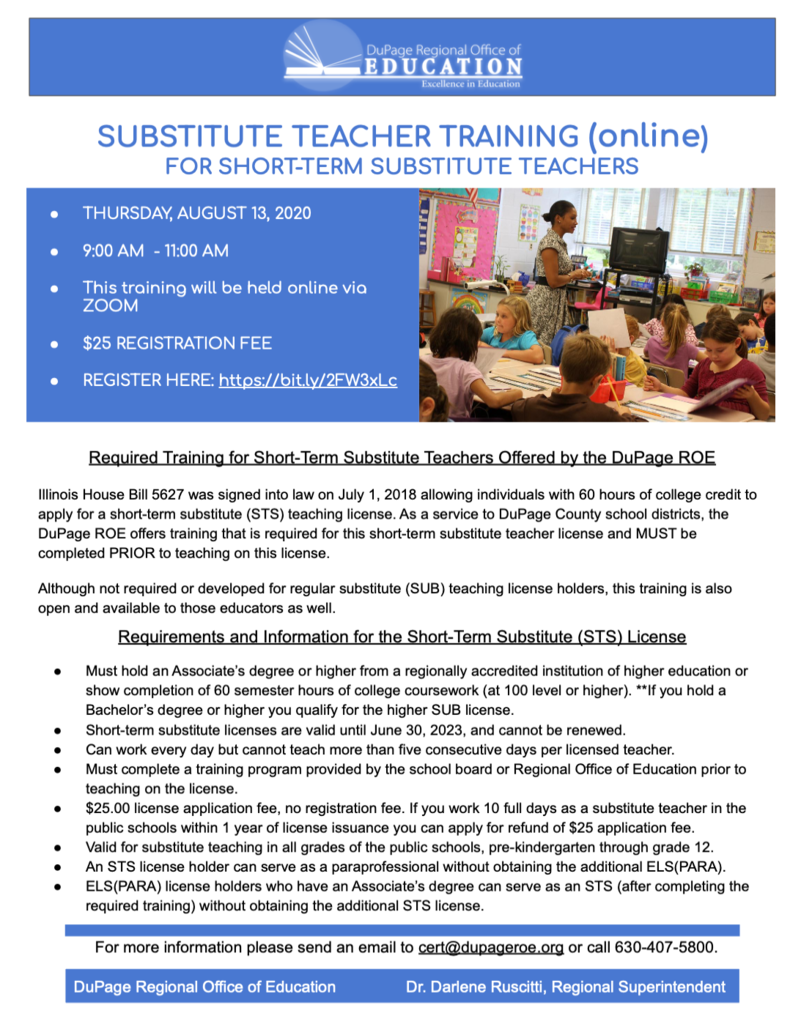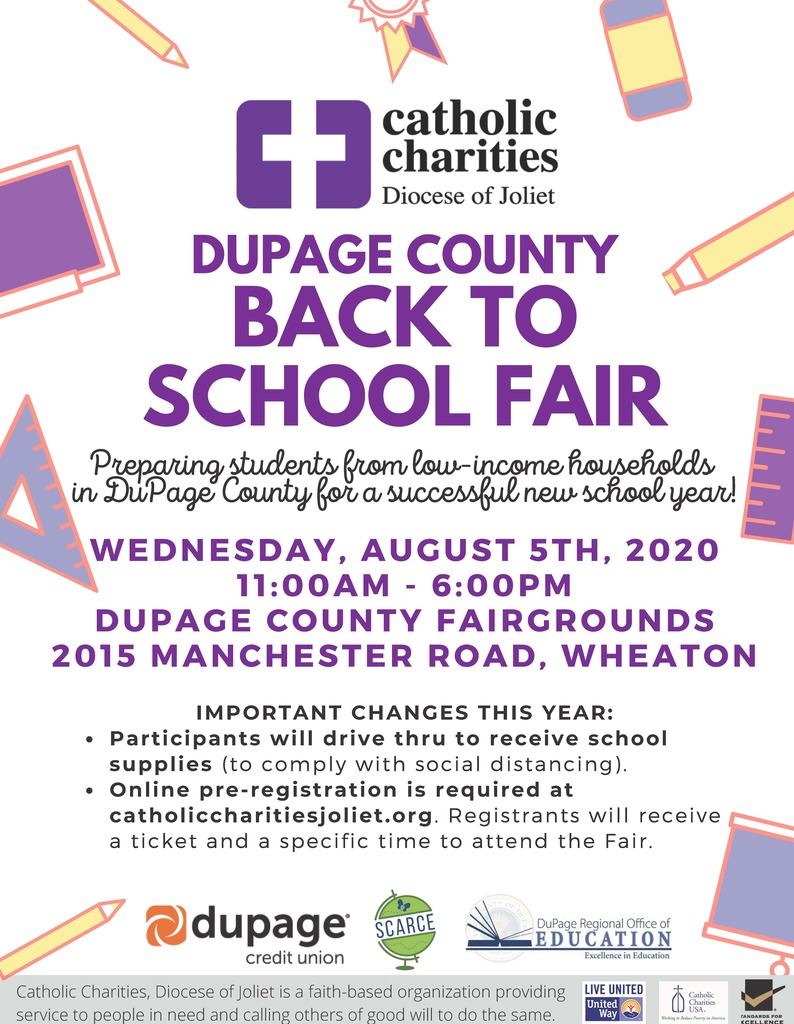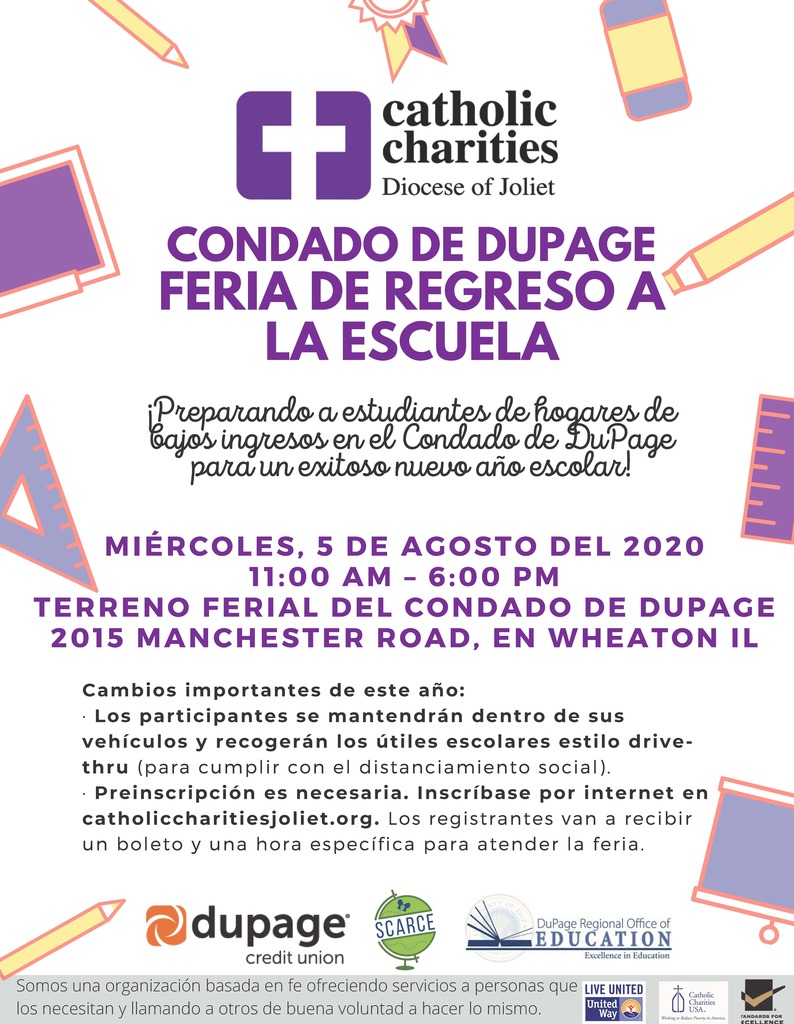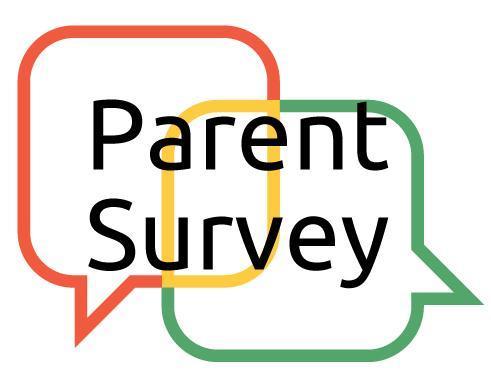 It's not too late to join us today to hear Dr. Melissa Sadin's insight to help those dealing with trauma. Spanish interpretation will be provided! Please register using this link:
https://forms.gle/zzaCTGtiH46HxMpV6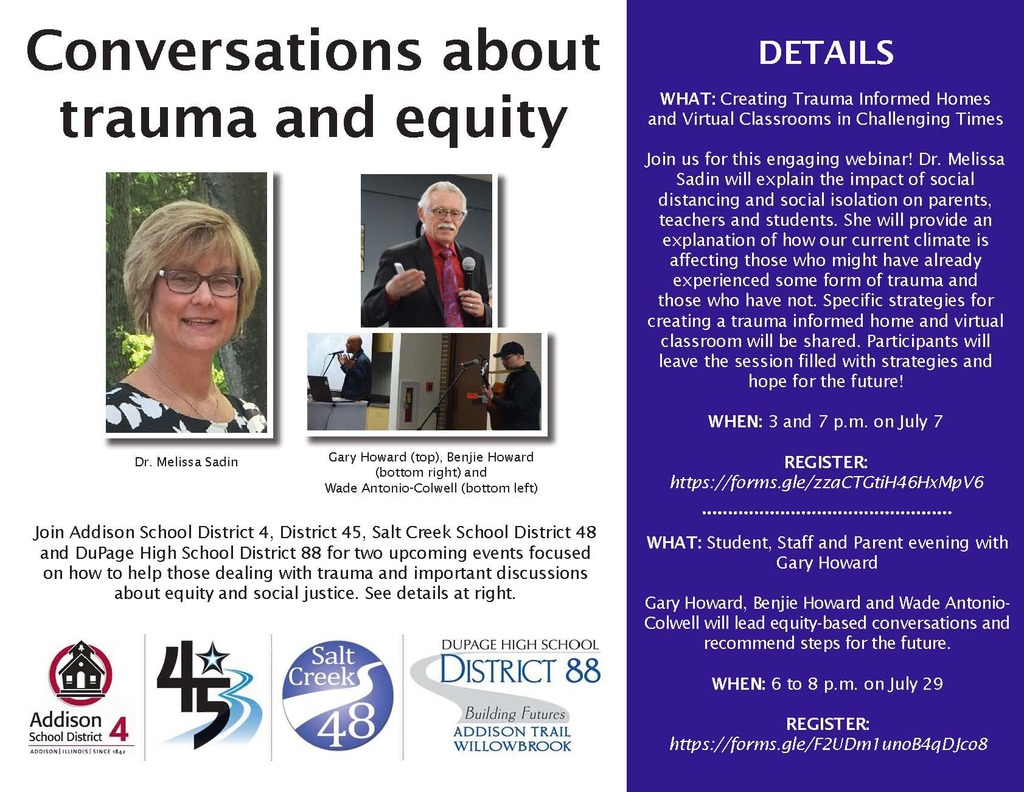 Today is the last day to register to summer school! Sign up at tinyurl.com/ry9rpm7 or call 630-279-8400 x1004. To sign up for camp, call Oakbrook Terrace Park District at (630) 627-6100. We can't wait to see our students!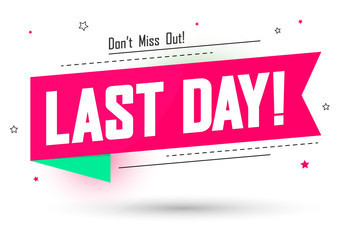 July is just around the corner! This is the last week to sign up for Summer School (and camp). We cannot accept registrations after this Thursday, July 2. Summer school will be on-site at Swartz School starting July 27! Sign up at
https://www.tinyurl.com/ry9rpm7
!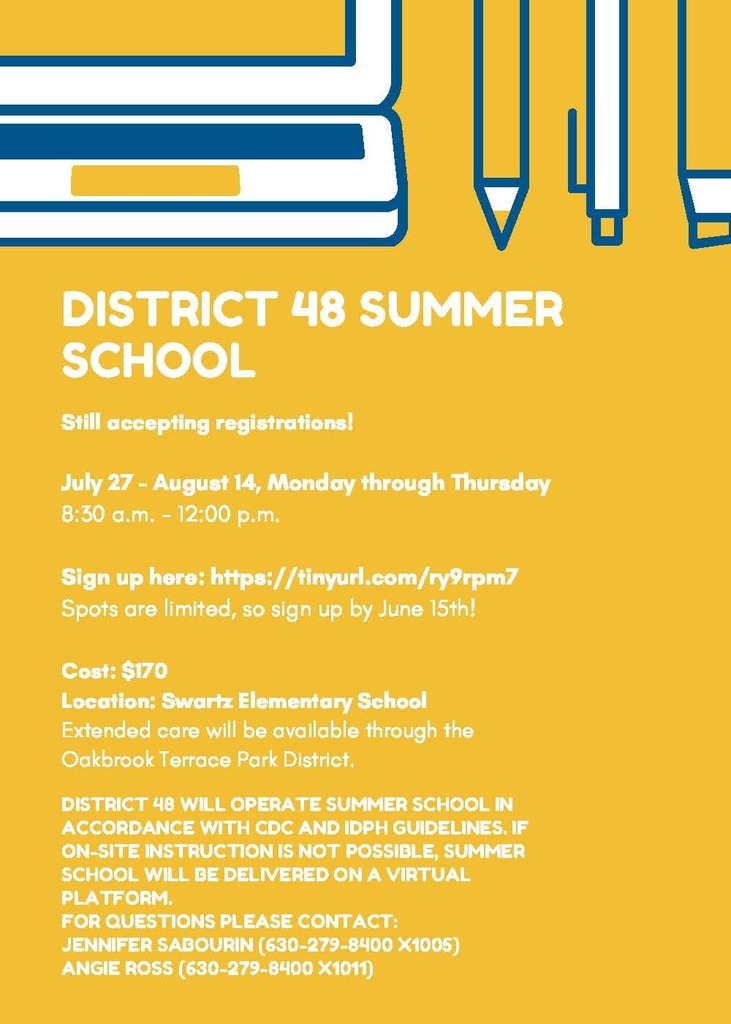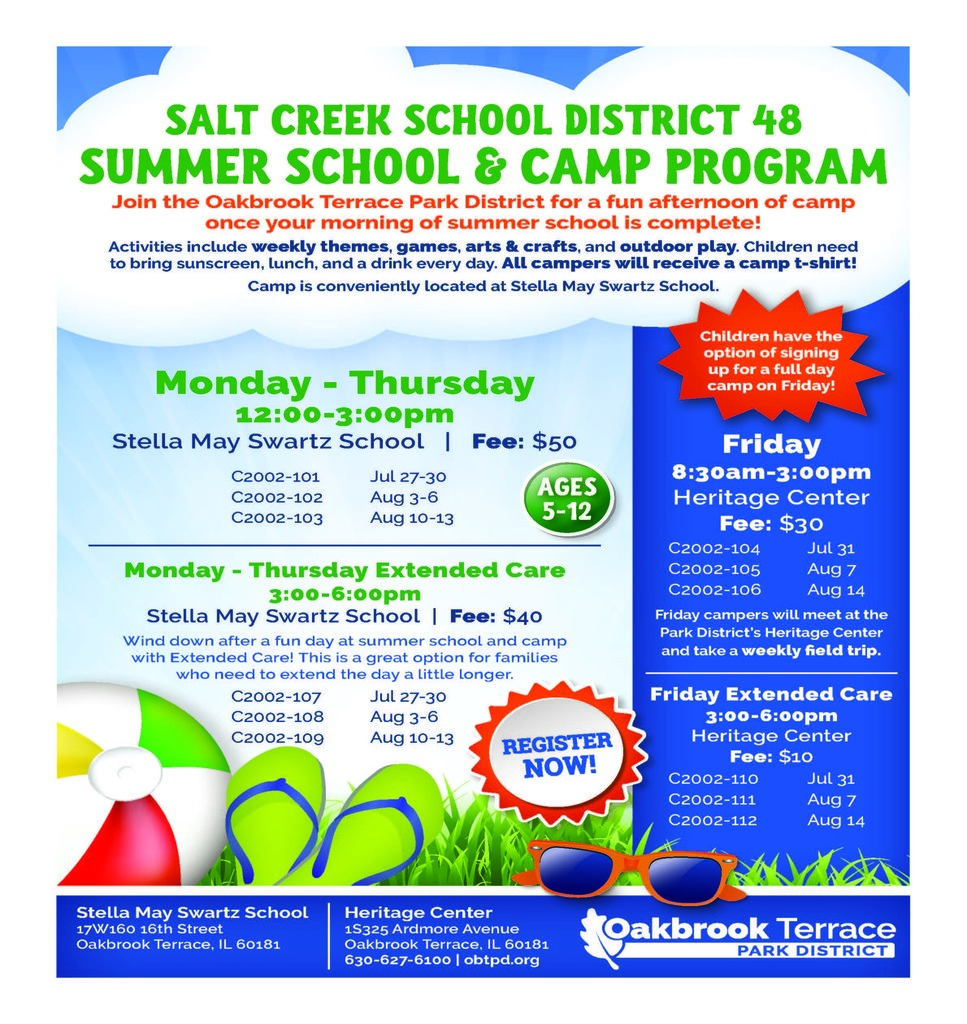 ​Mark your calendar! Please join Districts 48, 4, 45, and 88 for two upcoming events with amazing speakers. On July 7, we will discuss strategies for creating trauma-informed homes and classrooms with Dr. Melissa Sadin. On July 29, Gary Howard, Benjie Howard, and Wade Antonio Colwell will facilitate conversations on equity, social justice, and making change for the future. These are events you won't want to miss- sign up today!

Call today for a preschool screening appointment!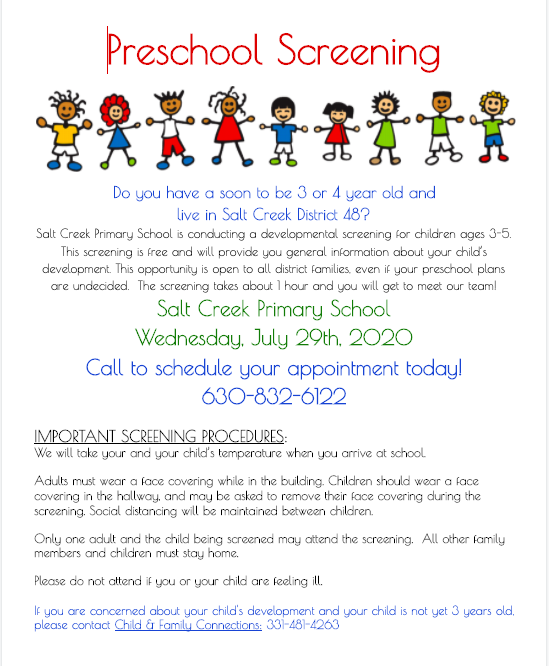 EPI School Supply Kit Sale Don't forget that the EPI School Supply Kit sale ends on July 7. Please visit
https://www.educationalproducts.com/shoppacks
and use school ID SAL149. If you do not order by July 7, you will have will have the opportunity to purchase supplies for home delivery. Shipping fees will apply. Please contact
jliotta@saltcreek48.org
with questions. Thank you!!

Join us TONIGHT at our Virtual Parent Night for a film screening of the movie "Angst" and a panel discussion about addressing anxiety. Sign up and we'll see you at 7:00pm!
https://tinyurl.com/VPN-Angst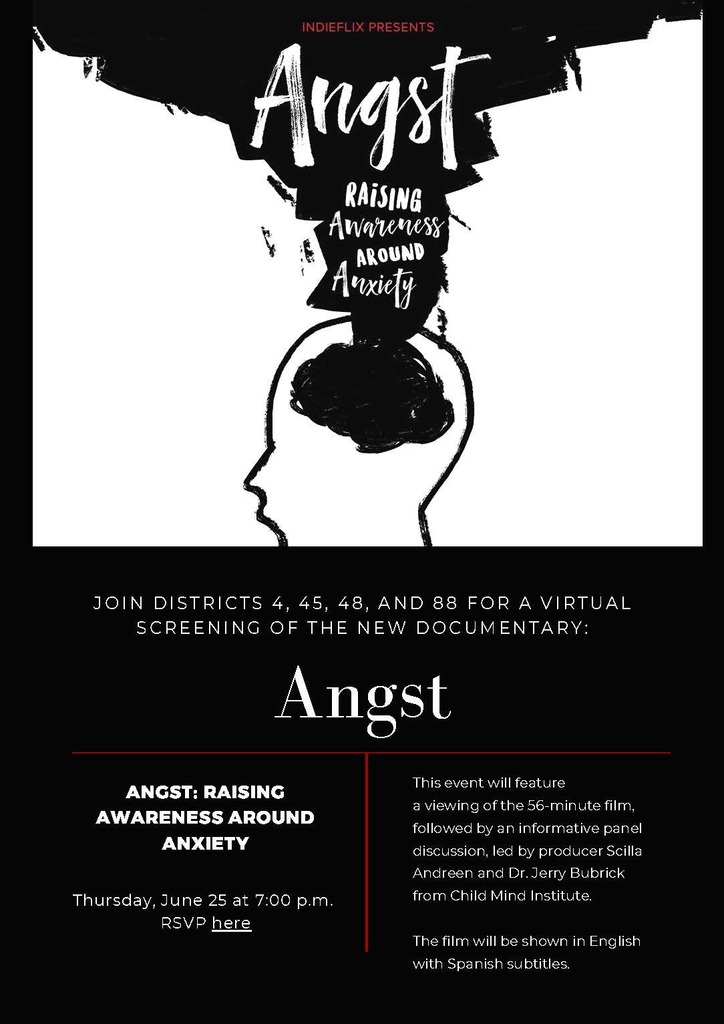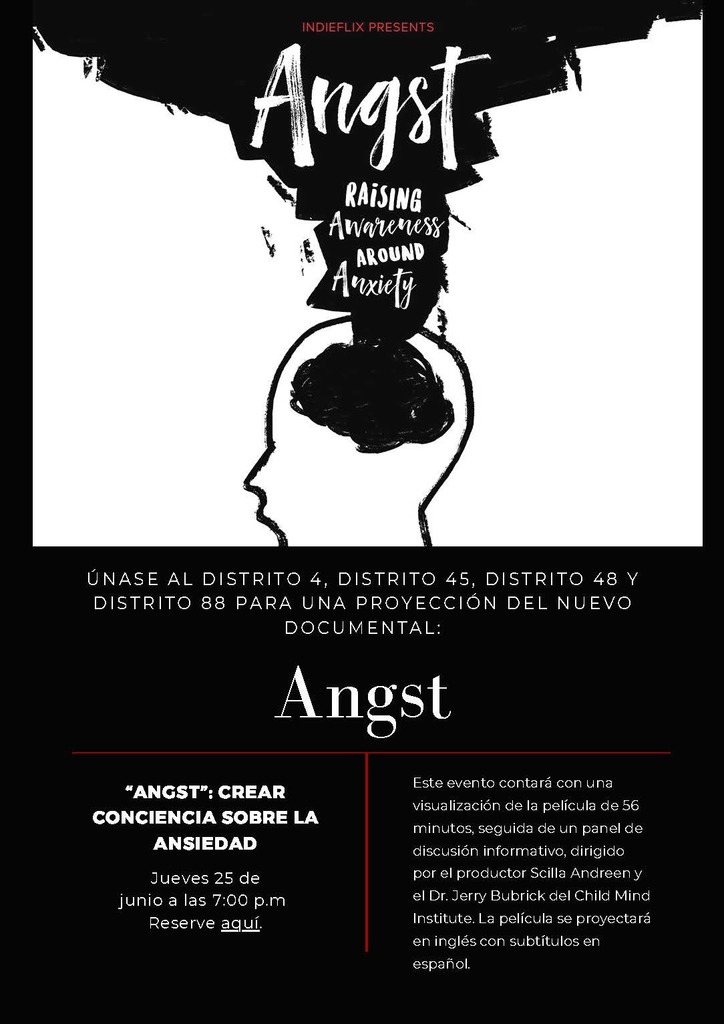 Our incoming kindergarten students received a surprise this week with a yard sign and a packet of materials to get ready for school in the fall!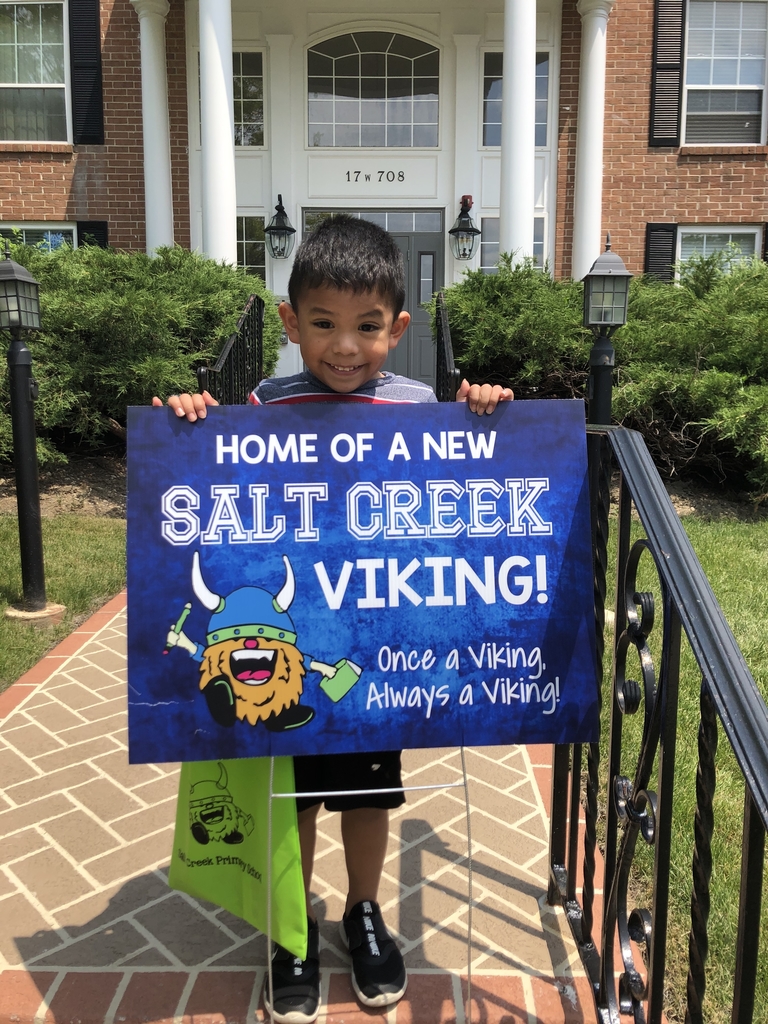 One week to go! Make sure to sign up for the next Virtual Parent Night! We will viewing the film "Angst", followed by a panel discussion about identifying and addressing anxiety. Register at:
https://tinyurl.com/VPN-Angst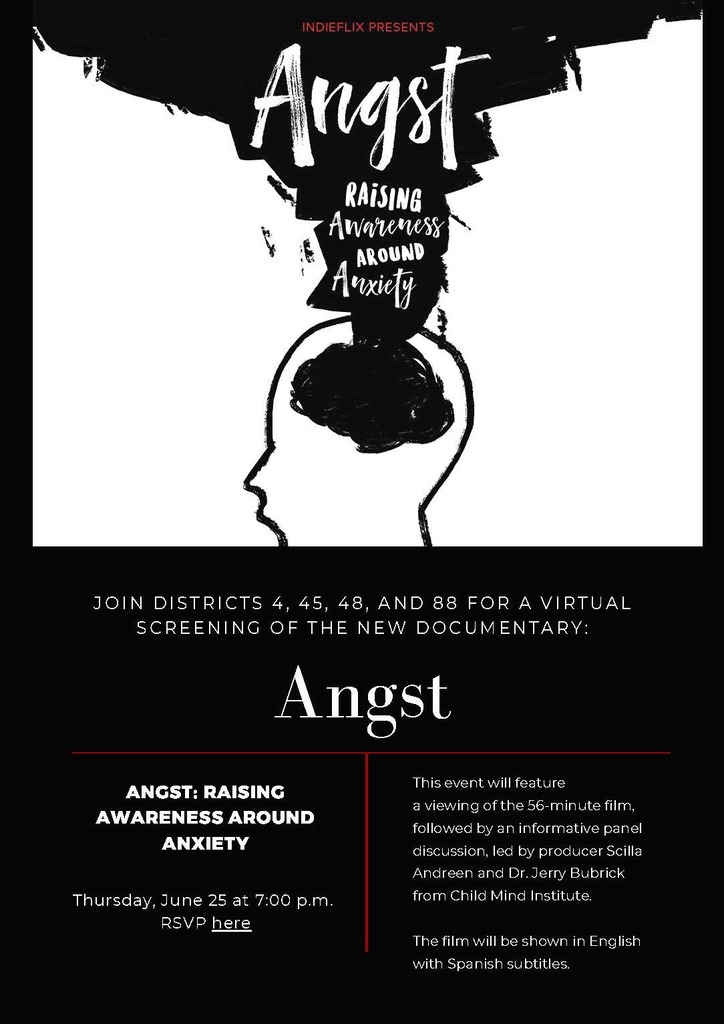 If you have registered for District 48 Summer School, don't forget to sign up for camp too! Contact Cassie Wojcik at
cassie@obtpd.org
or call (630) 627-6100!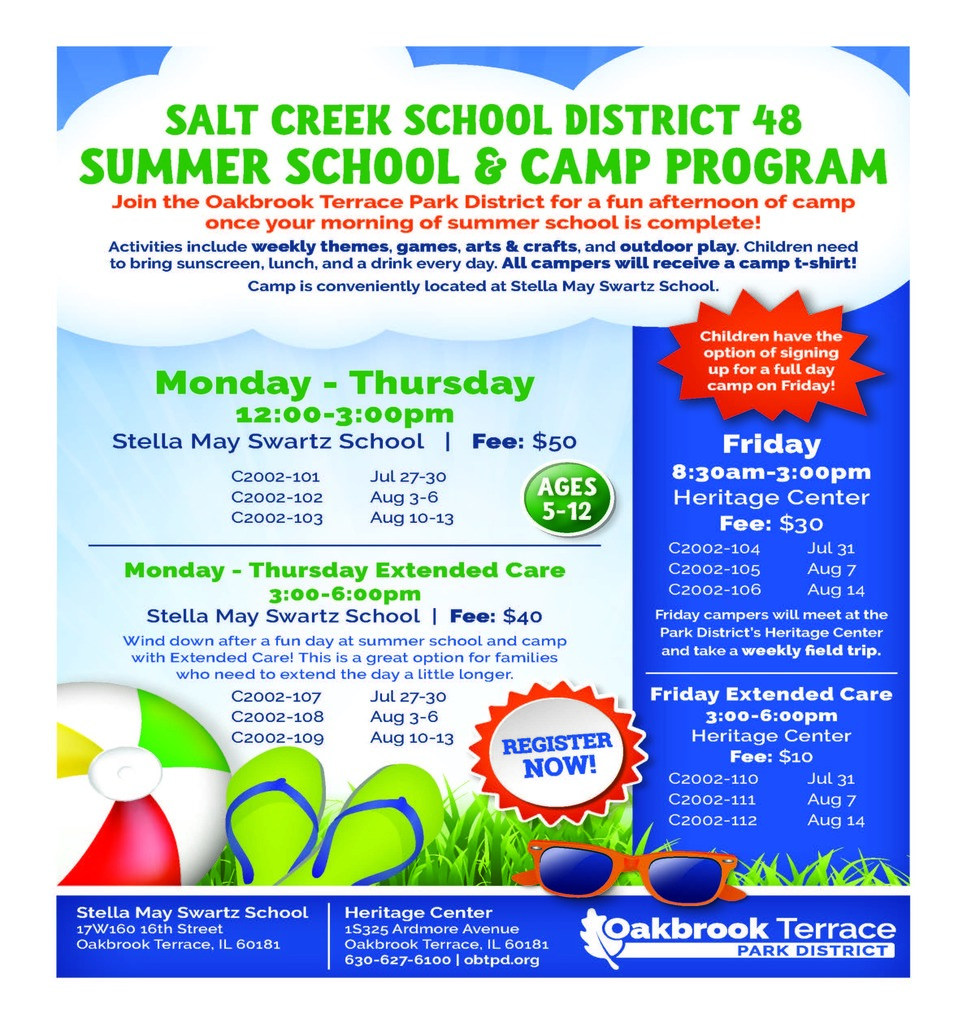 Spots still remain in the District 48 Summer School Program! We will provide on-site instruction at Swartz School at the end of July through mid-August. Sign up today!
https://www.tinyurl.com/ry9rpm7