District Wide Picture Day is Wednesday, October 6th. Make sure to bring your smile!

Salt Creek School District 48 is looking for Substitute Lunch Supervisors. Please reach out to Susan Nelson,
snelson@saltcreek48.org
, for more information. Thank you!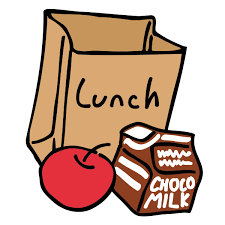 Learning is better when we do it together! #preschool Interested in enrolling your child in preschool? We still have space available! Call the Salt Creek Primary School office at 630-832-6122 to schedule a screening!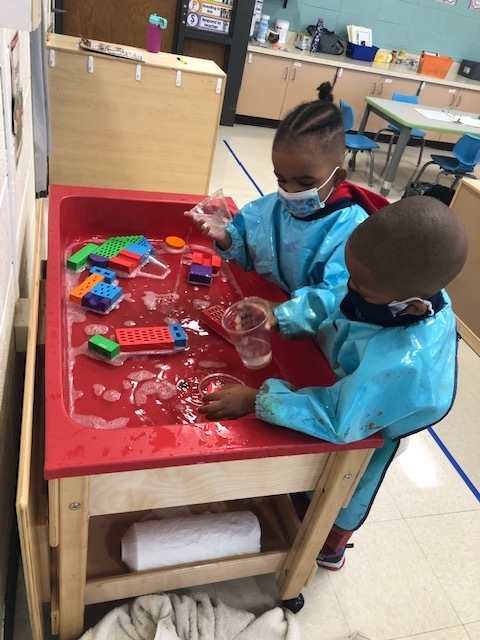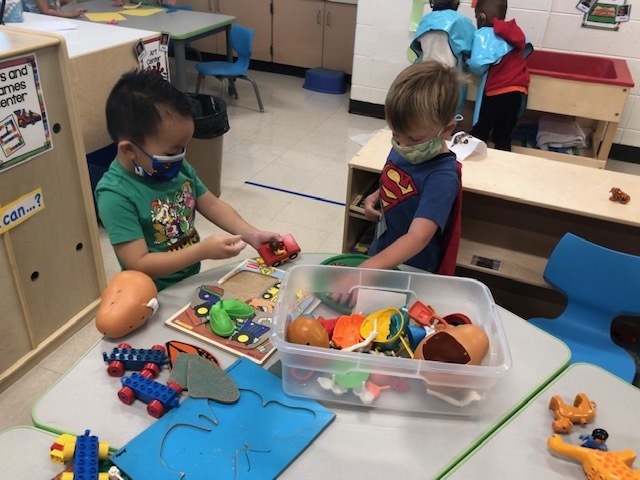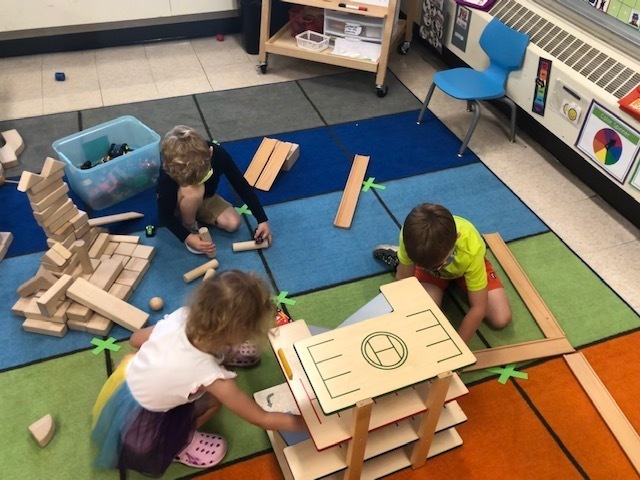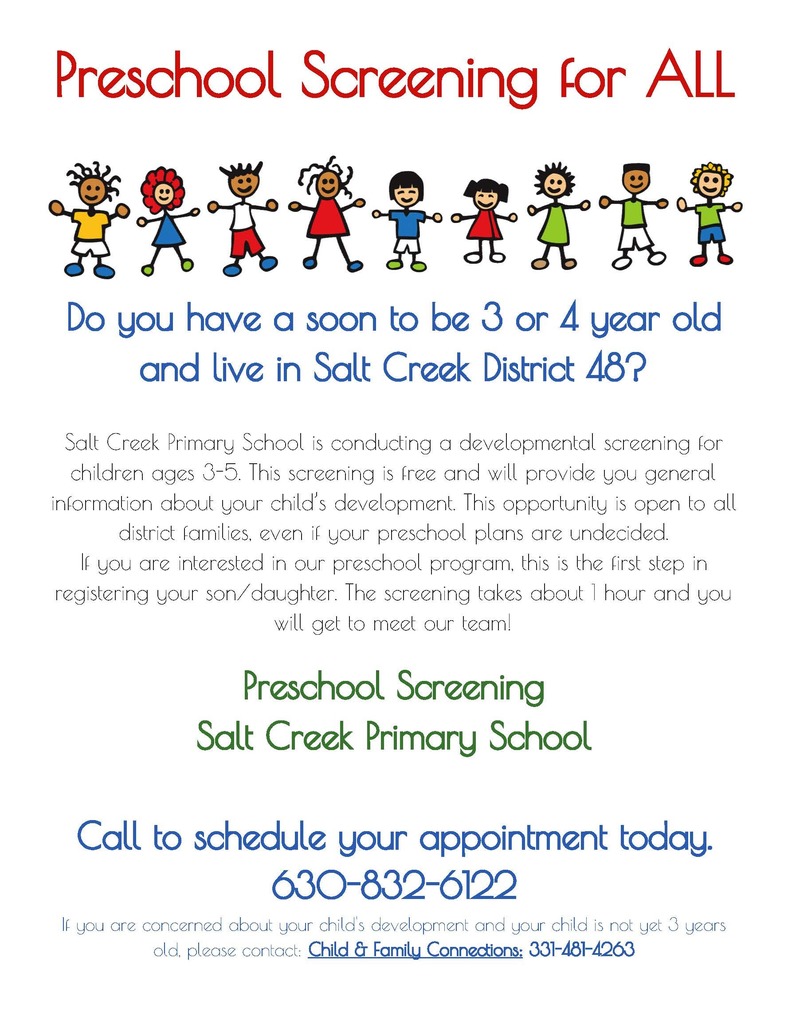 On Wednesday, August 25th your child bought home an orange or hot pick card with last name and teacher name on it. This is to be used when picking up students at either Salt Creek or Swartz.
Bus 2 for Salt Creek and Swartz will be 15 minutes late. Please be patient as this is the first week of school.

Districts 4, 45, 48, and 88 are holding a back-to-school Community Resource Fair & Biliteracy Workshop this Saturday, August 28th at Willowbrook High School from 10:30 a.m. - 3:00 p.m. Food and babysitting will be provided. Check out the website for more information:
https://sites.google.com/dupage88.net/resourcefair2021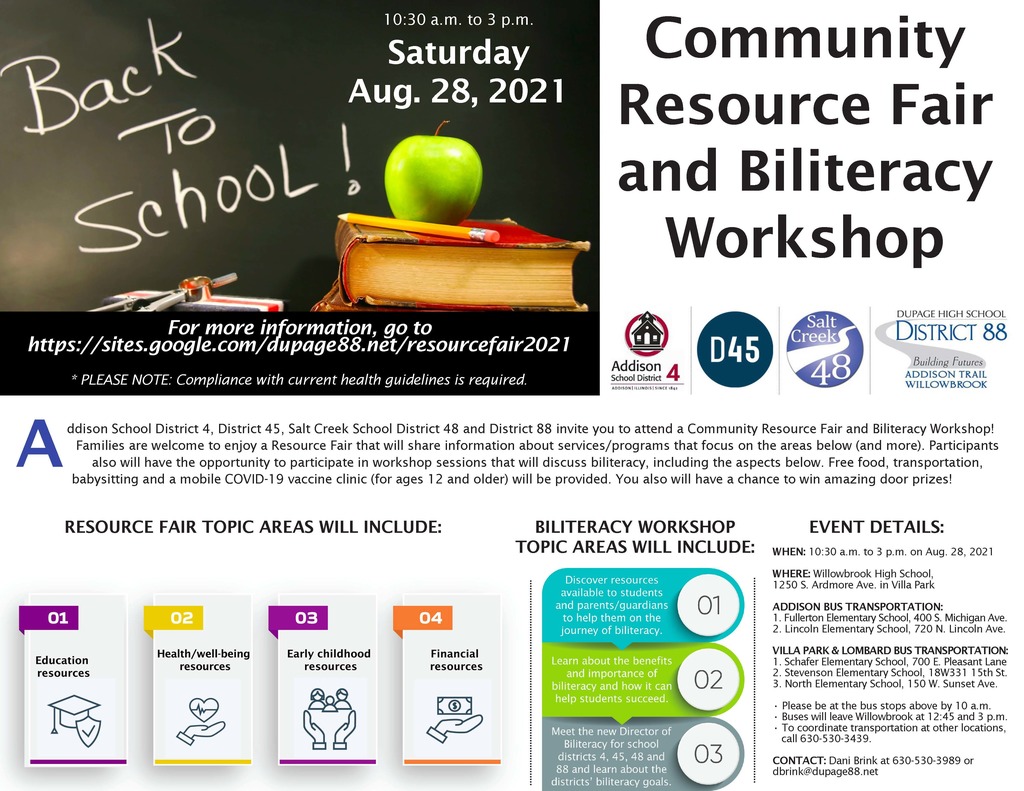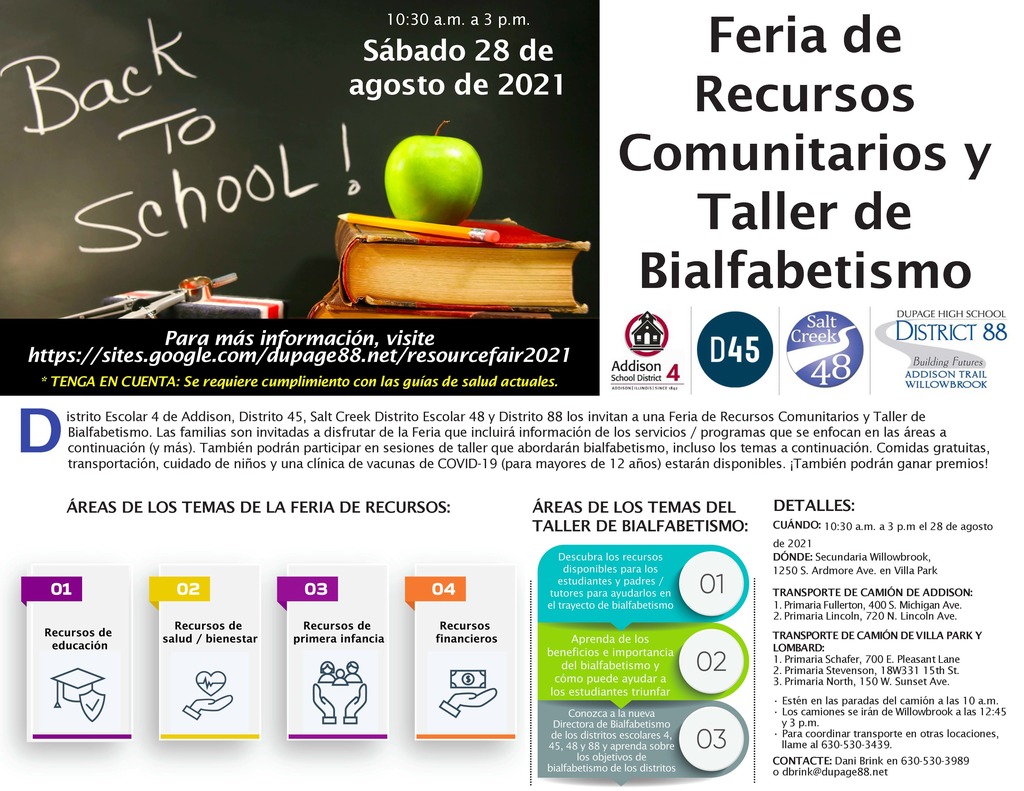 What a great first day of school! It's going to be a great year!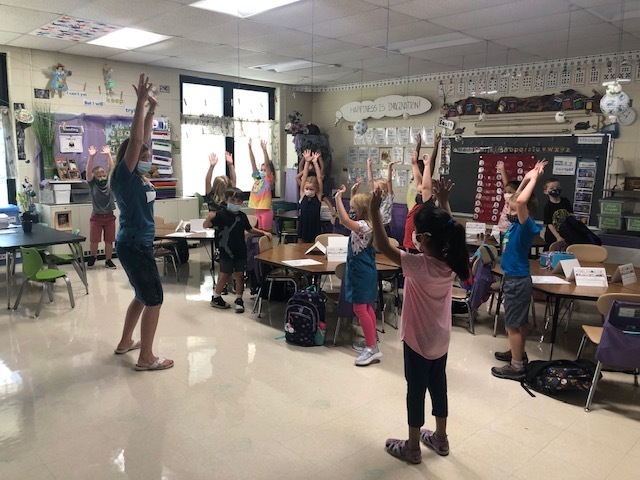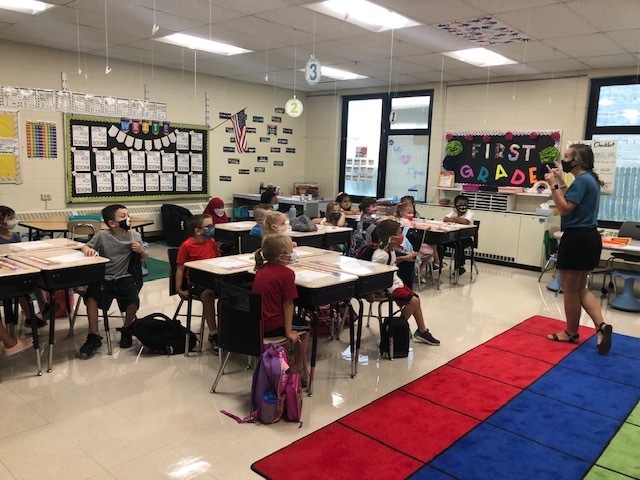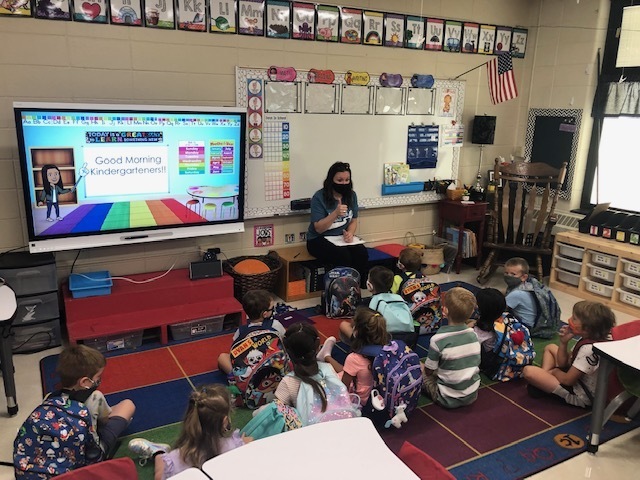 Welcome back, Swartz Vikings! We are so happy to see you!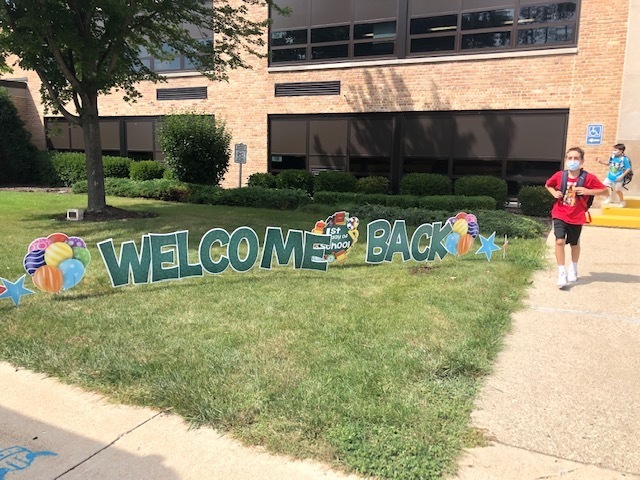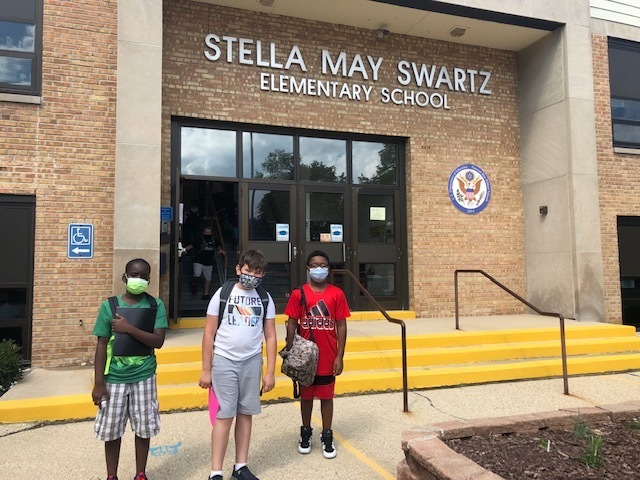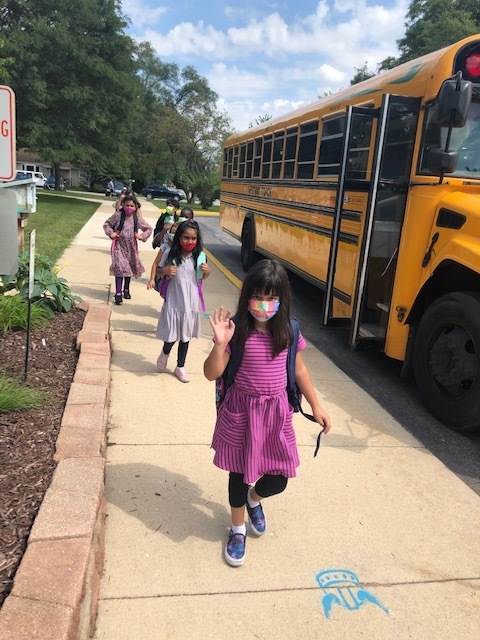 Welcome to school, Little Vikings! We are so excited to see our students at Salt Creek!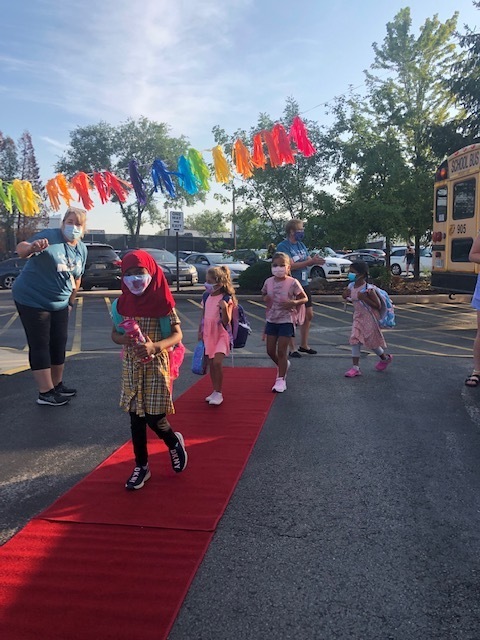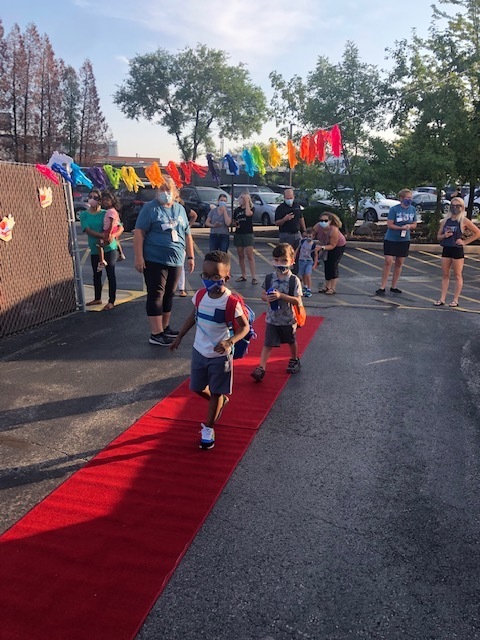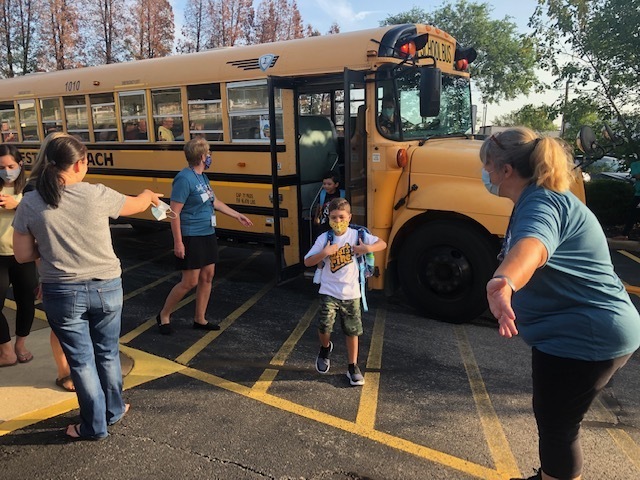 Thank you, Dr. Doug Bolton, for an amazing keynote! Dr. Bolton shared messages of resilience, gratitude, and growth to begin the new school year!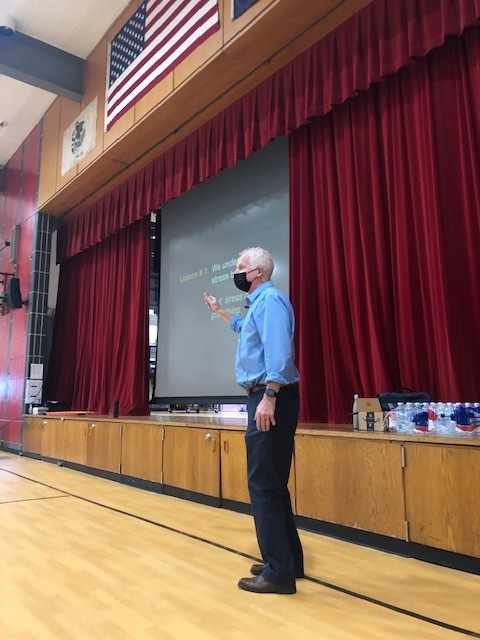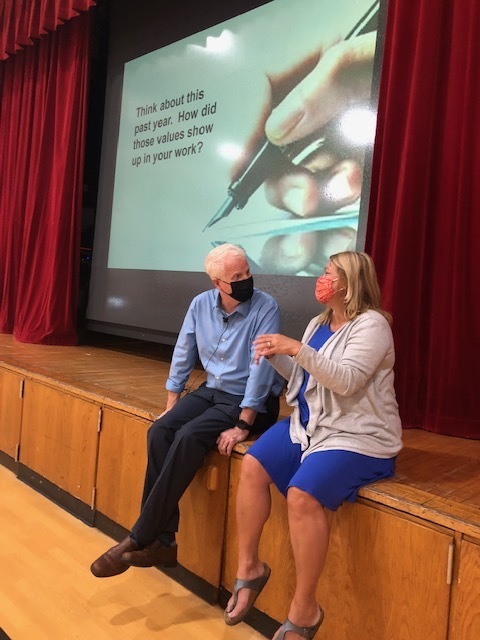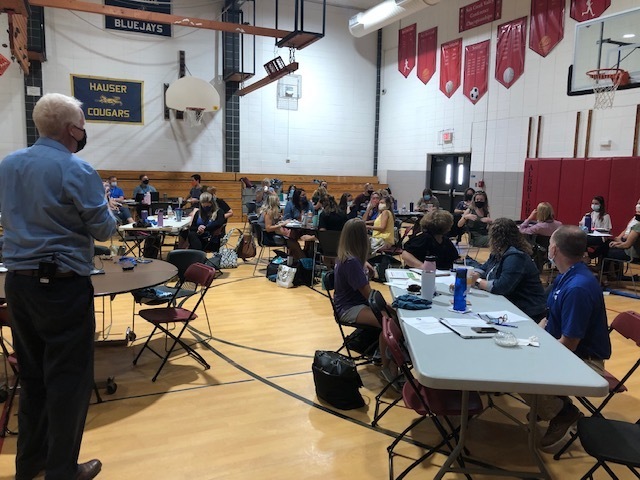 Thank you, Pilot Pete's, for fueling our staff today!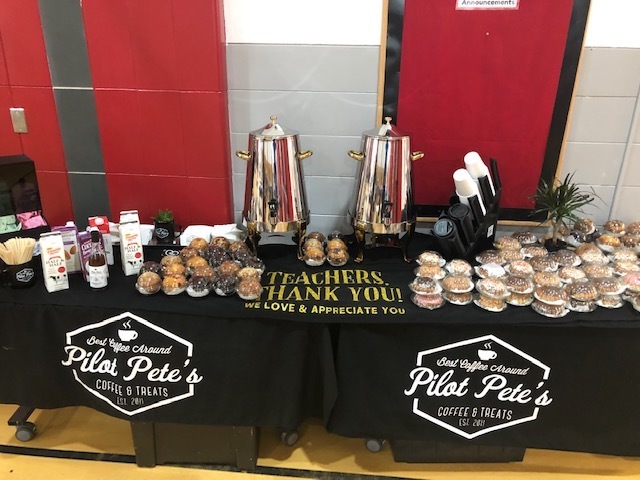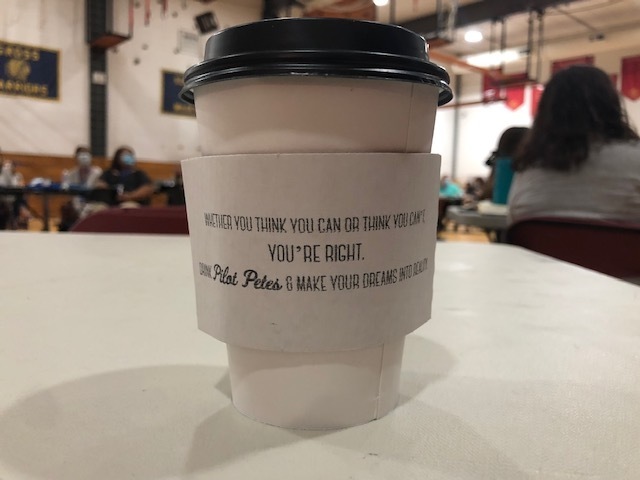 We are so excited to kick off the 2021-2022 school year! Welcome back, teachers and staff!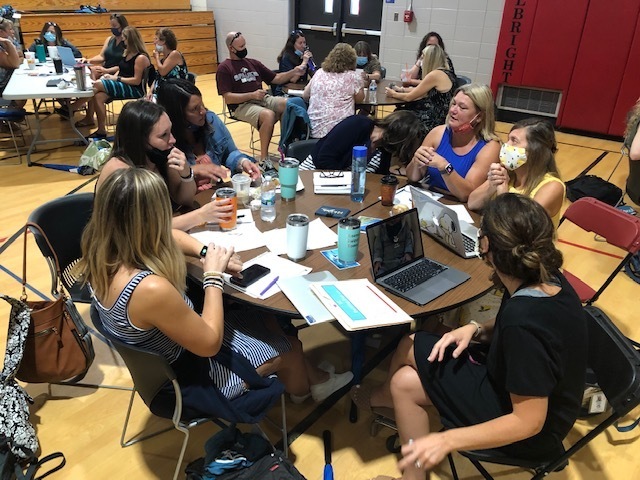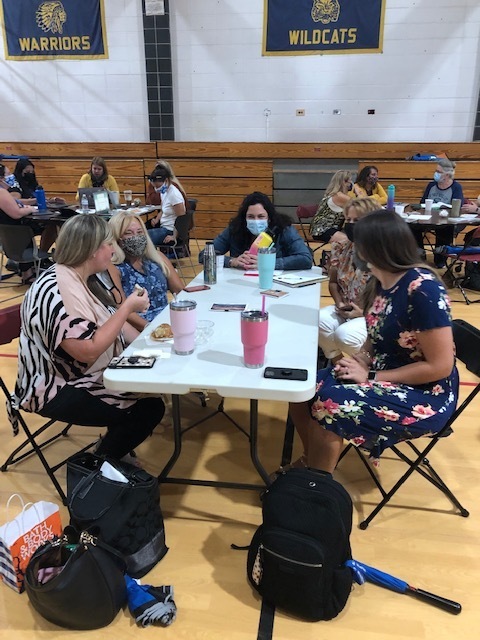 Still looking for an after-school care option? LEAP Afterschool has space available! Contact the Oakbrook Terrace Park District to register!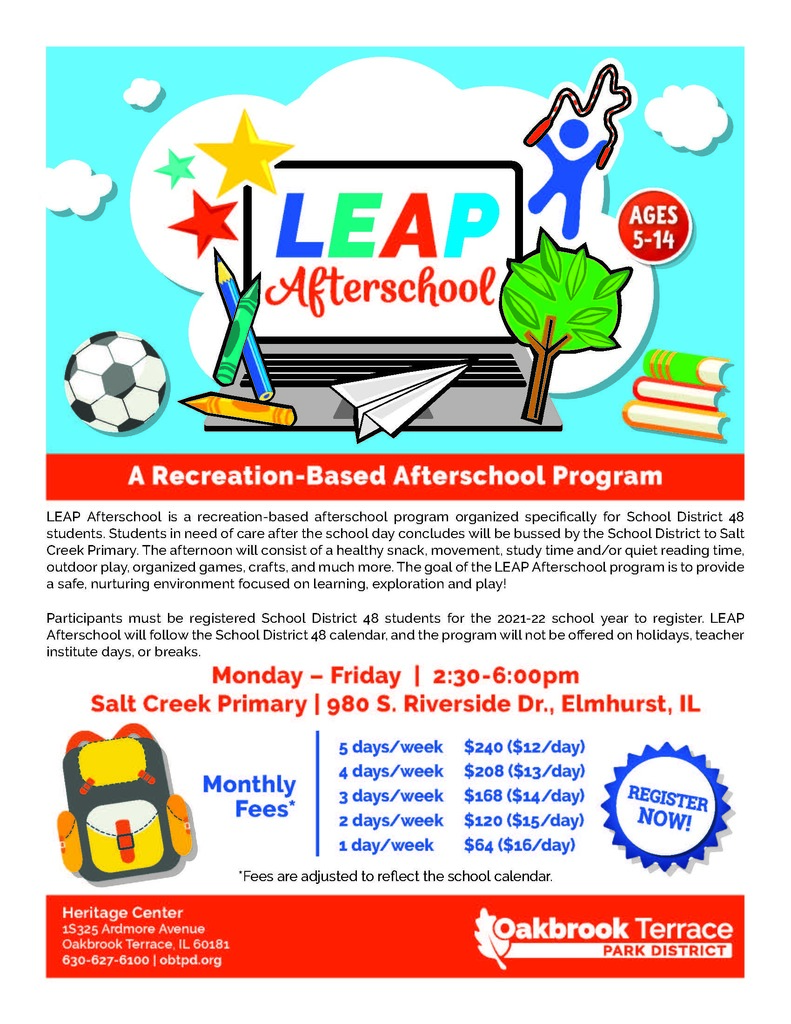 Registration Reminder 2021/2022. Please note that all Returning Families must prove residency and complete Skyward for your child/children to start school on the first day. The first day is Wednesday, August 25th 2021. Please provide all information by Thursday, August 19th 2021. Make sure to call to make an appointment. You may register all children at one school if you have more than one. Make sure to bring proper paperwork.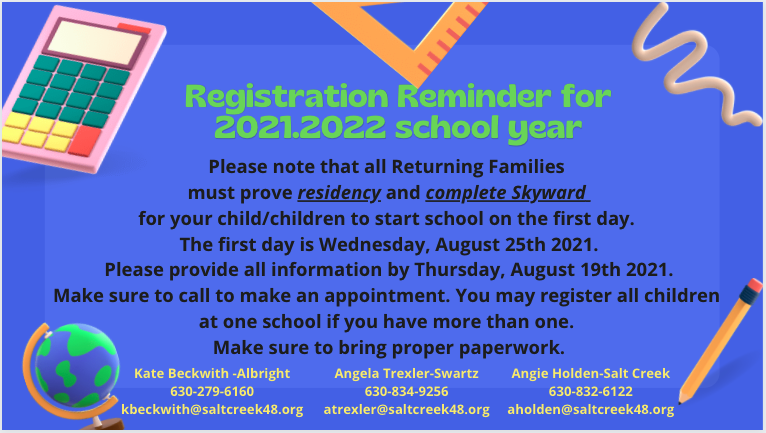 Week 2 of SummerU. Students have a blast in PE class!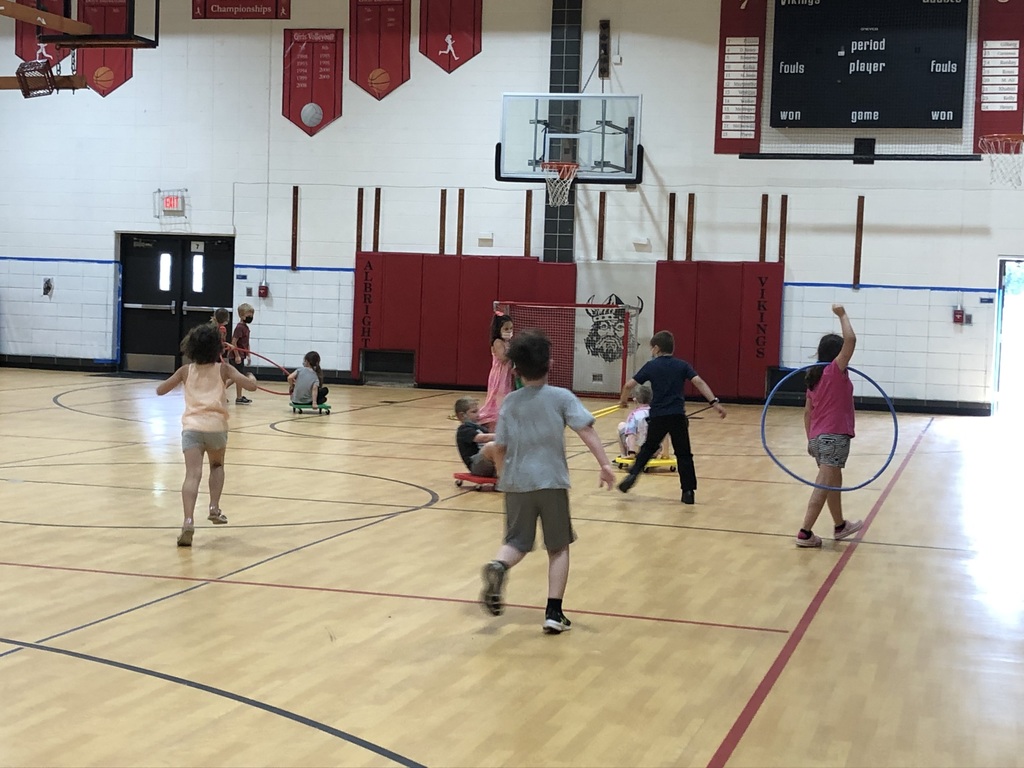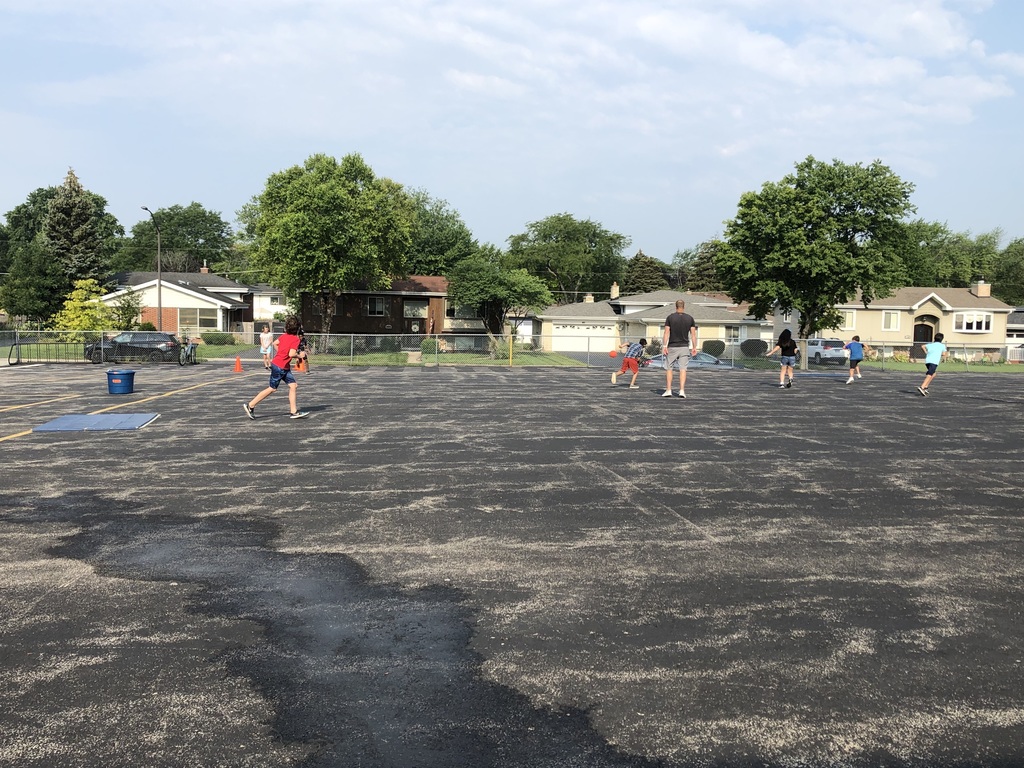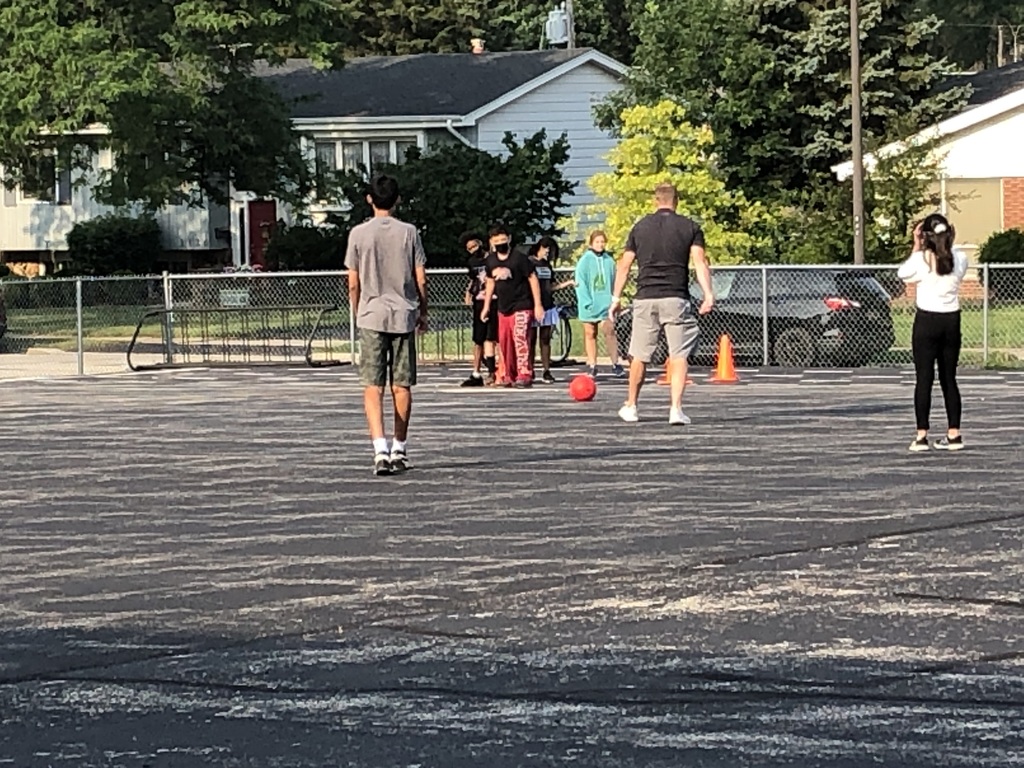 Save the Date! In exactly one month, Districts 4, 45, 48, and 88 will be holding a Community Resource Fair at Willowbrook High School!



We are so happy to meet some of our newest Vikings in the Kindergarten Kick-Off program! Students have the opportunity to practice classroom routines and meet friends before the new school year!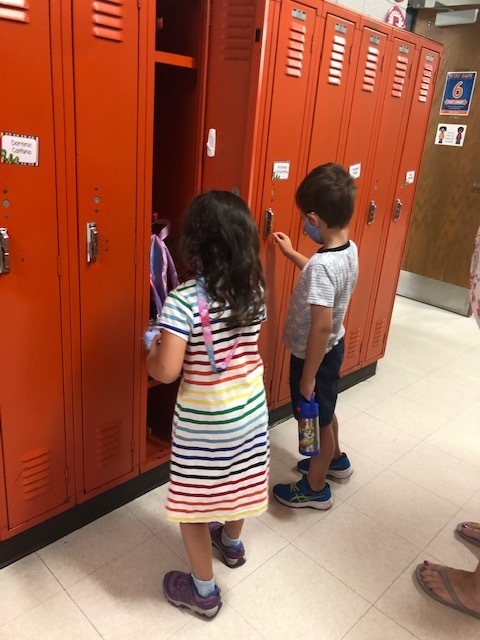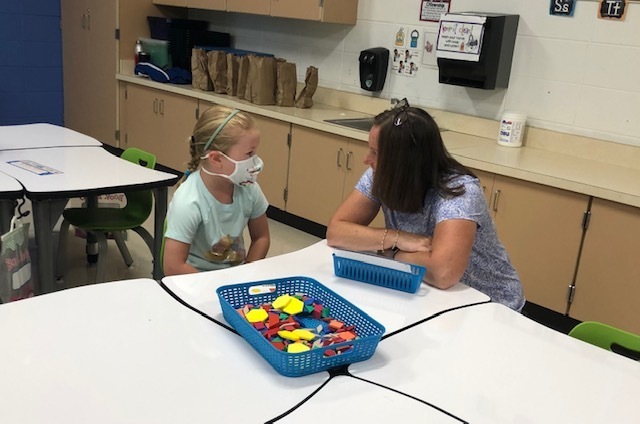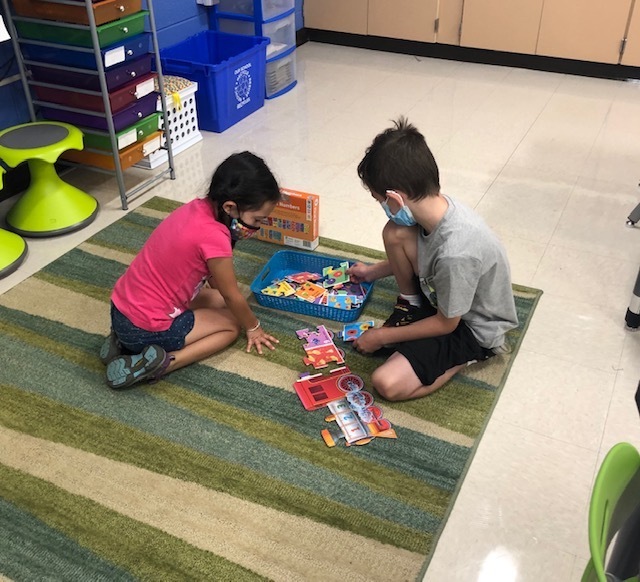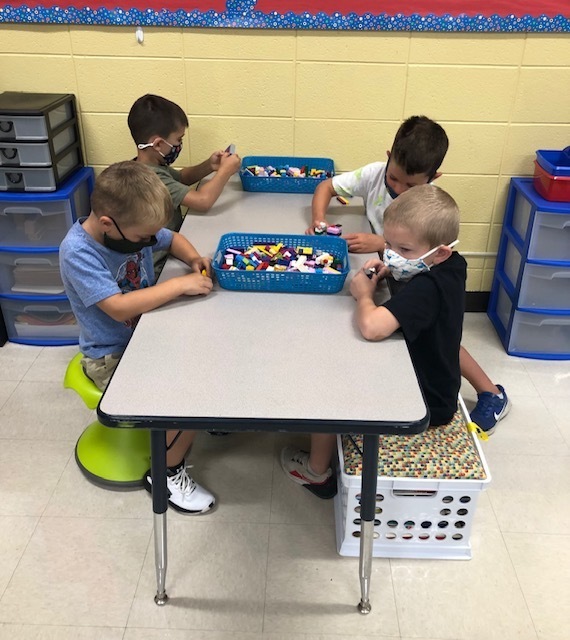 Dear Vikings, On Saturday, August 28th we are partnering with District 4, 45 and 88 to host a Community Resource Fair and Biliteracy Workshop at Willowbrook H.S. from 10:30am - 3:00pm. For more information, please visit:
https://www.dupage88.net/site/page/13704
.